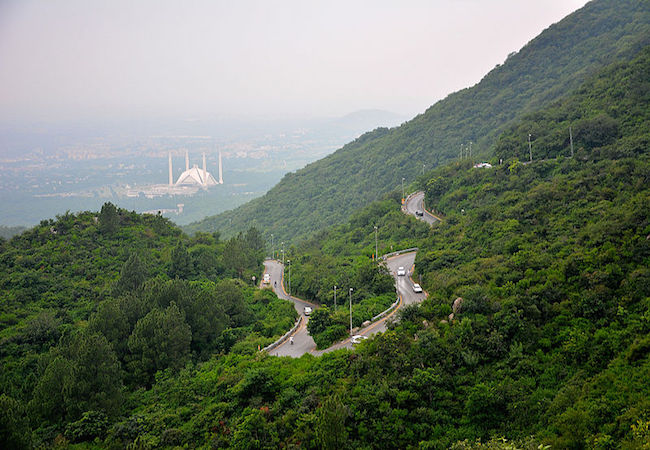 By Maryam Nazir
It's the once most threatening postures becoming the most meaningful and helpful ones that makes chemistry of politics and strategic overlapping interesting. Global politics is all about creating demons, thrashing them to make new, changing statuses of friends and foes just for some national interests. Pakistan just plunged into this very recently. Waking up, trying hard to come out of terror wave, Pakistan is now looking to exploit opportunities through diplomacy. And so are the recent voyages for.
With heavy civil-military presence in US in a month period, Pakistan is now touching South Western ends, expanding friendly spheres. Obviously, we have lost more than enough in a war we were bound to bout. In return, it became our war. Now we are fighting it with full muscle, with a change of strategy i.e. let's be friend for what suits us, not everyone is our enemy.
In US, civil-military presence with its 'particular' stature was important specifically when US is prolonging its stay in US, trying desperate to leave behind a safer and secure Afghanistan. US needs Pakistan more than ever before, being the holy neighbors of Afghanistan. US have to keep their faith in us and hear us out after all its aggressive policies have paid futile. It is felt that we are heard and acknowledged but need is to go solid and fair while policing.
It is repeatedly commented that foreign policy front is held with military. And as of now, it is activated but somewhere needs innovation. No doubt, military with its operations and targeted approach has curbed terrorism and change is obvious. But at the same time, Pakistan has to remove this 'terrorists' stigma as well and that's where global reach out comes in.
Visit to Brazil is one another effort to let world hear other side. Pakistan in back years, had signed bilateral deals with us. Also, we share friendly image with zero issues, so upping bilateralism in that corner of world could be a good investment. Or maybe, this agility in relations could be a strategic crossroad to find good.
Anyways, be it a visit to Brazil, US, India or neverland, if it serves national interest well, it must be welcomed. And somewhere I believe, diplomacy must not be restricted to personalities, this ruins the essence. Let leadership of all sorts be ambassador and see, who does the magic. Ain't this sound interesting? Military if for instance is running a business, that's desperate times calling for similar measures. But what if civvies too also clamp along? No single institution is capable of running a complex and complicated thing such as Pakistan. But this surely is time to open up wings wide spread and reach out all as a part of new beginning.