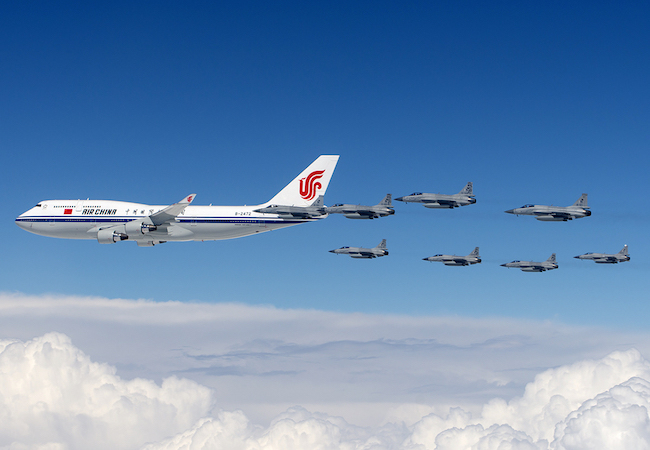 By Sadia Kazmi
The world politics is a theatre of ever changing interests and partnerships. The recent visit by Chinese president Xi-Jinping to the United States signifies that China and the United States are looking forward to enforcing normalization of relations between them. Even though the task looks daunting especially because of their competing interests in the South China Sea, the way has been opened for talks and deliberations. The meeting of the two Presidents is being hailed as quite important not just for the two states but for their respective allies as well.
While the two major powers are engaged and working on finding an amicable solution to their outstanding issues, Pakistan is faced with a serious question which probably is not new but needs a more immediate attention than ever before, i.e. In wake of the changing regional dynamics, which of the two states should Pakistan be focusing on while contemplating on its future strategic alliances; China or the US? The answer might seem obvious but is not very easy to follow through despite the realization that US has been exploiting Pakistan's dependency in return for all its "favors". It is specifically difficult for Pakistan to decide because it continues to be an important ally for both the states. Nonetheless, looking closely at the emerging regional realities might help Pakistani officials to arrive at some logical decisions.
China is a re-emerging power, and the most trusted partner of Pakistan. It has always been inclined on developing Pakistan to give it a stable economic, military and political foothold in the region, and views Pakistan as an effective counterweight against India. Pakistan has also been able to reap huge benefits in terms of its economic and security interests. China continues to support Pakistan on Kashmir issue. Both share a long history of cooperation in various sectors including, defence and energy. At present China is the biggest investor in Pakistan, committed to the infrastructural developments through CPEC. Another significant dimension to consider is that both Pakistan and China have never been skeptical of each other's intentions even when they are pursuing parallel relations with the US and India respectively.
US on the other hand also has been instrumental in providing assistance in multiple areas such as: development assistance, economic support, food aid, human rights and democracy, and coalition support fund (CSF) to fight against terrorism etc. However most of the time the assistance has only benefitted the US, making Pakistan compromise on its national interests.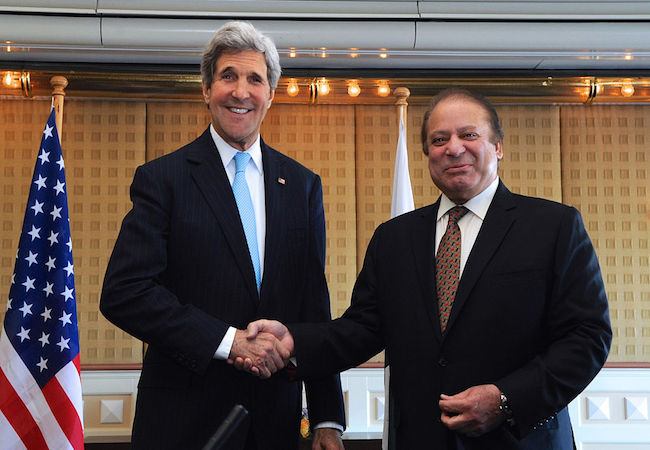 The continued drone strikes on Pakistani soil, terming Pakistan a strategic key ally in US's war against Terrorism while making it suffer unimaginable number of causalities fighting Al-Qaeda and Taliban since more than a decade now and still asking Pakistan to "do more", all of this implies that US remains skeptical of Pakistan's efforts and commitment. Moreover in the wake of US' forces leaving Afghanistan, the coalition support fund is also being suspended despite the fact that Pakistan would need it more than ever before to fight against the extremist elements inside and outside its borders, a byproduct of WOT. History seems to be repeating itself where during the Cold War, after having achieved its objective against Soviet Russia, the US left Pakistan on its own to deal with Jihadis, drugs and Kalashnikov culture. On top of all this US is now actively forging strategic alliance with India, further weakening Pakistan's position in the region. At the same time the US is offering nuclear concessions and NSG waiver to India even though it is not an NPT signatory. This discriminatory policy by the US provides sufficient rationale for Pakistan to seek much closer ties with China.
In the light of these facts, it seems Pakistan might have already made a decision where it is gradually tilting more towards China, aiming to decrease its reliance over the US. At the same time the closeness between US and India and suspension of CSF further indicates that Pakistan may not be required as a front line ally by the US; however the CPEC project on the other hand naturally puts Pakistan in the front seat with China. No doubt Pakistan needs to re-visit its strategic relationship with the US and find a better alternative, which in this case is China.
However the "obvious" does not mean "easy". The fact that US has infiltrated deep into Pakistan, physically and even diplomatically, and that financially Pakistan is liable to IMF being under the huge burden of debt, makes it nearly impossible to break away from these multi layered shackles. Pakistan needs to tread carefully in line with its national interests. China is an anchor against which Pakistan has always found support and it is looking more promising than ever. Once this understanding has been developed, the diplomatic machinery needs to churn out plausible route through which Pakistan can create more robust economic linkages with China and work towards charting a mechanism of reaping swift economic and strategic dividends. That's the only option available to Pakistan as it cannot possibly afford a public breakup with the US despite having the right to do so.