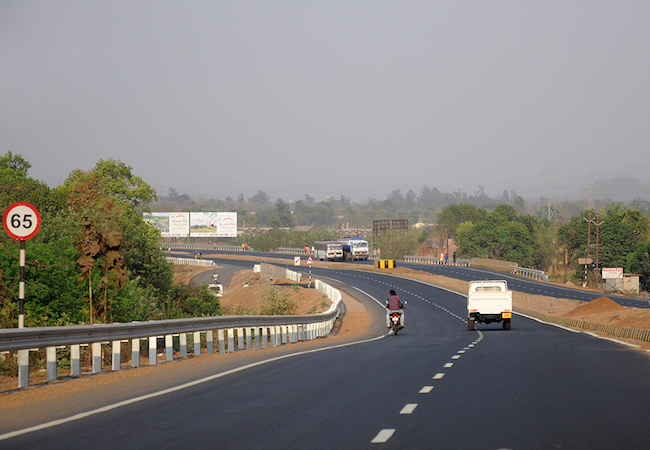 By Mrinal Kanta Das
Six Communist Party of India-Maoist (CPI-Maoist) cadres surrendered before the Minister of State for Home (Rural), Maharashtra, Ram Shinde in the Gadchiroli District on December 22, 2015. Those who surrendered were identified as Sainu Hedi, 'deputy commander' of Platoon 10, carrying a reward of INR one million on his head; his wife Jano Atram aka Roshni of the same platoon; armed cadres Sandesh Mattamiand Nagesh Pada; and two others. They carried a combined reward of INR 2.6 million on their heads.
On December 19, 2015, a teenage girl, who had joined the Maoist early in 2015, surrendered before the Police in the Gadchiroli District. The 14-year-old girl, a student of Class VIII at an 'Ashram Shala' in Lahiri village of Gadchiroli, had run away along with two other girls in January 2015.
On December 10, eight Maoists including 'commander' and 'deputy commander' rank cadres carrying a combined reward of INR 3.2 million on their heads surrendered before the Gadchiroli Police. They were identified as 'section commander' of Company No 2 Ashok Oksha aka Deepak; 'section commander' of Company No 2, Ungi Madvi aka Manisha; 'section deputy commander' of Company No 2, Akash Madvi aka Vishnu; 'deputy commander' of the Gatta armed squad Chaitu Kola aka Rushi; member of platoon No 3 Suresh Kola aka Firoz, Kaansur; armed squad doctor Bali Talandi aka Sunita; Local Operation Squad (LOS) member Deoram Hichami aka Tirupati; and 'commander' of Jan Militia Lakhma Pallo aka Dasru.
These surrenders are indicative of the sustained reverses the Maoists have suffered over recent years, a fact they acknowledge in their own writings. A letter recovered from an encounter site in Maharashtra, issued on the occasion of the outfit's 11th anniversary in September, 2015, and written by Maoist 'central committee' spokesperson Abhay in Gondi, talks about the killing of about 100 cadres in the preceding year. Earlier writings have documented the steady loss of cadres and areas of dominance across the country, and the virtual decimation of the organization in Maharashtra.
According to the South Asia Terrorism Portal (SATP) database 29, 21, 30, and eight Maoists surrendered in 2015, 2014, 2013, and 2012, respectively, in Maharashtra. However, according to the Gadchiroli Superintendent of Police (SP) Sandeep Patil, as many as 142 Maoists have surrendered in Gadchiroli District in the last four years [2012:14; 2013: 48; 2014: 37; and 2015: 45].
One of the reasons for the steady return of Maoists from the hills to the mainstream could be the Maharashtra Government's surrender policy and the successful propagation of schemes like 'Kaun Banega Lakhpati' (who wants to be a millionaire). The top Maoists who have surrendered in Maharashtra in 2015 include Gopi, 'commander' of Korchi 3 dalam and Vijay Dugga, 'commander' of Chatgaon dalam, with a combined reward of INR 1.2 million on their heads.
As in other theatres of Maoist conflict, the Security Forces (SFs) have steadily tightened the screws against the Maoists around the Gadchiroli District of Maharashtra, the only remaining battlefront in the State for a long time. Under tremendous pressure since 2012 the Maoists have seen their position worsening through 2013 and 2014. It is now evident that the trend continues thereafter.
According to the SATP database Maharashtra recorded 17 fatalities, including 11 civilians, four SF personnel and two Maoists in 2015 (data till December 27) in LWE-related incidents, as against 30 fatalities, including nine civilians, 11 SF personnel and 10 Maoists in 2014. Significantly, all fatalities in both years have occurred in Gadchiroli District.
Furious over the killing of two of their senior cadres, Pramod Kachlami aka Dalpat, a 'section commander' belonging to Company 4 and Ranju Majji aka Kummi, in an encounter at Kondekal near Gatta Phulbodi under Dhanora Sub-division of Gadchiroli District, on September 3, 2015, the Maoists in two separate incidents, set ablaze the Gadchiroli Forest Department's Range Office and inspection room at Perimili on the Bhamragarh-Alapalli road on September 10, and also burnt down a gram panchayat (village level local-self government institution) office at Durgapur in Pendhri, Gadchiroli District on September 9. They also called for a one-day bandh (shut down strike) in Dhanora on September 10 protesting the encounter. In a banner put up at Durgapur the Maoists alleged that the Police 'murdered' the 'section commander' in a 'fake encounter'.
Further, SFs arrested 16 Maoists in 2015, as against 12 in 2014, 23 in 2013, 41 in 2012 and 56 in 2011. However, the arrest of a 'cental committee' member identified as K. Muralidharan aka Thomas Joseph aka Ajith from a hospital at Talegaon Dabhade near Pune on May 8, 2015, came as a significant blow to the Maoists. Another critical arrest was that of a senior woman Maoist 'deputy commander' identified as Aruna aka Punai Devsingh Naitam (24). Further a senior Maoist cadre, carrying an INR 500,000 reward, was arrested from Kasturba Hospital in Wardha District where he had been operated on a day earlier.
There has been a clear downward trend in other patterns of violent activities as well. The Maoists orchestrated one blast in Gadchiroli District in 2015, as against three such incidents in 2014, and seven in 2013. They were involved in four arson incidents in 2015, as against one in 2014. In one such incident on January 22, 2015, the Maoists set on fire around 14 vehicles of an Andhra Pradesh-based private company engaged in road construction in the Dhanora tehsil of Gadchiroli District. The Maoists roughed up a few labourers and their supervisor when the work on the Gharanji-Pustola stretch was underway for the connecting road between Edampayali and Korkoti.
Amidst the slump in their activities in Maharashtra and elsewhere, the Maoists are shifting focus towards recruiting active supporters and are planning the formation of a Revolutionary People's Council, to function parallel to local civic bodies like panchayat samities (village committees) and zilla parishads (district councils). This was revealed during the interrogation of a senior Maoist cadre arrested by the Gadchiroli Police.
Maoist efforts to engineer a revival were confirmed by Chief Minister Devendra Fadnavis, who also holds the Home portfolio, on August 4, 2015, while replying to a query in the monsoon session of the Maharashtra Legislative Council, when he admitted that the Maoists were trying to create a base in the Mumbai-Nashik-Pune belt.  Fadnavis disclosed, "It has come to light that in the urban and industrial belts in these areas, the Maoists are trying to clandestinely propagate their ideology and are creating an impression that they are raising their voice on Dalit issues and attracting Dalit youth to the Maoist movement."
Meanwhile, in a press statement, the CPI-Maoist acknowledged the death of 'central committee' member, identified as Sridhar Srinivasan aka Vijay aka Vishnu, of heart attack on August 18, 2015. The Maoists also acknowledged that Srinivasan was active in the Mumbai, Pune and Vidarbha regions before his death. These revelations strengthen the apprehension expressed by Chief Minister Fadnavis that the rebels are trying extend their influence into these urban spaces. The 'central committee' member carried a cash reward of INR six million in Chhattisgarh alone, besides rewards announced by several other States.
The Maoists are in a state of crisis in Maharashtra, and SF dominance has been established in areas that had long been dominated by the rebels. Nevertheless, there are some signs of complacencycreeping in, as crucial posts in the Police in the afflicted regions of the State remain vacant over extended periods of time. The Maoists have been pushed back at tremendous costs in treasure and blood, and it would be tragic if this advantage is wasted by irresponsibility and neglect on the part of those who control the destinies of the State.
Mrinal Kanta Das is a Research Assistant at Institute for Conflict Management