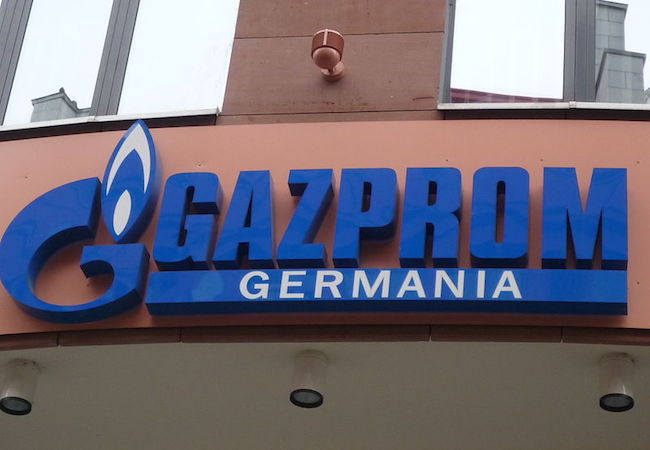 By Simone Tagliapietra
Instead of doing everything to reduce gas supplies from key suppliers, gas supply security could more effectively be safeguarded by ensuring that unused alternatives are maintained so that they can be tapped into for in case of supply disruption.
European citizens remain vulnerable to another gas crisis, ten years after Russia cut off gas supplies to Ukraine and Europe in the winters of 2006 and 2009.
The events ten years ago revealed European vulnerability and sparked demands to increase Europe's energy security.
In response to the crisis, European leaders planned to reduce Europe's dependence on Russian gas via supply diversification and import dependency reduction. However, this strategy soon proved expensive and insufficient to provide a systemic response to Europe's energy security vulnerability.
Ten years after that first gas crisis, the European approach to security of gas supply has somehow remained unchanged. But Europe cannot afford another 'lost decade' in energy security. In fact, due to rapidly declining domestic production, Europe's gas import requirements will grow over the next few decades.
In the Netherlands, gas production dropped from 70 billion cubic metres (bcm) in 2010 to 56 bcm in 2014, and this declining trend is set to accelerate. The United Kingdom's gas production volume declined from 57 bcm in 2010 to 37 bcm in 2014, mainly because of the rapid depletion of resources in the North Sea.
According to the International Energy Agency (IEA, 2015), the EU's import requirements will increase in all scenarios. This means that a new strategy is urgently needed to structurally tackle the challenge of the continent's security of gas supply.
Russia (or any other pivotal supplier) should not be considered a threat to European security of gas supply. Europe can safely import a consistent share of its gas requirements from Russia at a low cost, as long as it has at its disposal alternative supplies that can be used if supply is cut off.
Instead of doing everything to reduce gas supplies from key suppliers, gas supply security could more effectively be safeguarded by ensuring that unused alternatives are maintained so that they can be tapped into for an indefinite period in case of supply disruption from a key supplier.
Finding alternative suppliers is challenging at national level, but simple at the European level. European gas import infrastructure is currently largely underutilized, with only 58% of pipelines and 32% of LNG capacity currently in use.
By acting together European member states could make use of this margin of flexibility, and create a kind of EU-wide insurance system that might be activated in the case of a disruption in supply. This can be done by legally requiring all European gas importers and domestic producers to have available a certain amount of alternative resources, for example 20 percent of contracted demand for 1 year, to make the European gas system more secure, flexible and interconnected.
Although technically and economically feasible, this option is politically challenging. Most European member states currently regard security of gas supply as an issue exclusively for central and eastern European countries that heavily rely on Russian gas, such as Poland or the Baltic states.
However, energy security is an issue for all European member states, not just in central and Eastern Europe. The complex and volatile geopolitics of the European neighbourhood mean that other key suppliers might unexpectedly and unpredictably become a threat.
For instance, a traditionally secure supplier as Norway might need to reduce its gas exports in the future simply because of depleting resources, or Algeria, another traditionally secure supplier, might cut its supplies in case of unpredictable regional political turbulence. Security of gas supply is therefore an issue that concerns all EU member states.
There is also a risk that market conditions drastically change, as happened in the liquefied natural gas (LNG) market after the Fukushima nuclear disaster, when demand for gas soared. In this context, an EU member state that today might not perceive security of gas supply as a direct threat could become vulnerable in the future.
It is this unpredictable nature of security of gas supply, combined with its increasing importance in the European energy system, that calls for a new approach to European security of gas supply beyond the traditional obsession with Russia.
Gas supply security should be addressed at EU level because a joint solution would be cheaper, national approaches could undermine the internal energy market and have adverse effects on other countries, and the EU Treaty explicitly calls for energy solidarity.
The security of the European Union's gas supplies is crucial to ensuring that supplies to households are not disrupted in freezing winters, that industry can flourish and that the EU cannot be blackmailed in vital foreign policy questions. If European policymakers act quickly to ensure energy security, both Europe and European citizens will benefit.
Simone Tagliapietra joined Bruegel in April 2015. He is Senior Researcher at the Fondazione Eni Enrico Mattei in Milan and Visiting Researcher (Non-residential) at the Istanbul Policy Centre at Sabanci University in Istanbul. He is an expert in international energy issues, with a record of several publications covering the international natural gas markets, the EU energy policy and the Euro-Mediterranean energy relations, with a particular focus on Turkey.