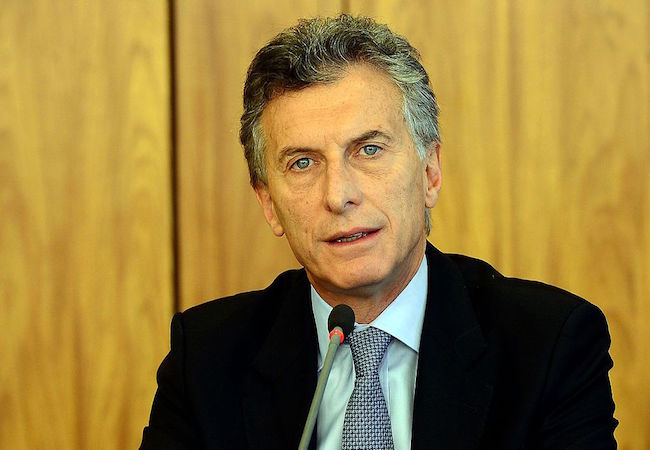 Malvinas veterans expressed great displeasure with the official announcement that Argentine president Mauricio Macri will not be attending any of the programmed events in different cities and provinces on the 34th anniversary of the Argentine April 2 invasion of the Falklands/Malvinas Islands, according to Buenos Aires media.
For years the main event took place at the Patricios Regimen in Buenos Aires City and during the Kirchner's twelve years most commemorations moved to the south of Argentina since the powerful couple was originally from the Patagonian province of Santa Cruz. At the time that decision also caused displeasure among Malvinas veterans' organizations since most of the troops sent to combat during the war came from central and northern Argentina.
However this year Tierra del Fuego was discarded as a possibility by Macri's "Let's Change" coalition given the Kirchners 'legacy' and the fact that the province is facing a very serious labor and social conflict.
One of the alternatives analyzed was the central-north province of Santa Fe since Malvinas veterans different groupings are under an umbrella organization with a leader considered 'moderate' and anticipated a quiet event with no surprises. However with the excuse that president Macri as travelling to a security summit in Washington, the Interior ministry announced to the different federations that the head of state would not be attending any of the programmed acts. This despite the fact that it is believed that Macri should be back in Buenos Aires in early dawn 2 April.
"Without meaning offense to anybody, but the main event is when the president heads the event. It is the president of the nation who, with his words must honor the 649 Argentines fallen in combat, their relatives and all of us who returned from the battle fields" a leader of Malvinas veterans was quoted.
Since some of the government's ministries had qualms about the decision, on 2 April Macri will receive at the official Olivos residence a small group of high ranking officers from the services plus a Malvinas veteran woman.
The announcement triggered an immediate strong reaction from most Malvinas veterans' organizations, since traditionally it has been ex conscripts who have been honored on such a sensitive anniversary. Besides this apparently means leaving aside other federal security forces that were actively involved in the military actions during the 74/day conflict.
The armed strife ended 14 June 1982 with the surrender of Argentine forces to the British Task Force sent to recover the occupied Islands. Besides the 649 Argentines, 255 British servicemen lost their lives and three Falkland Islanders, civilians.