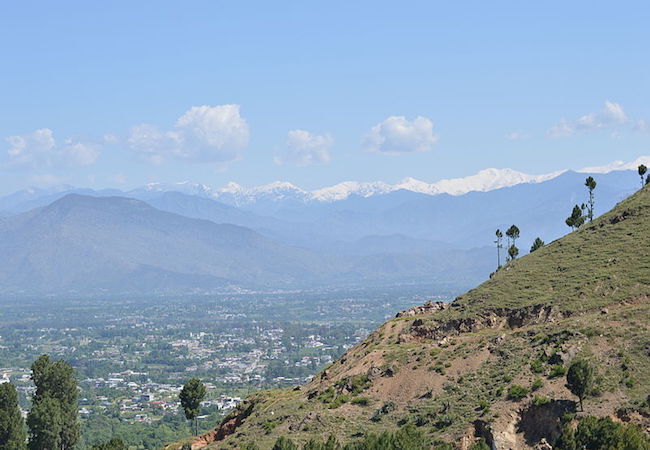 By Hazrat Hassan
In recent years, Islamic banking and finance in Pakistan has experienced phenomenal growth. Islamic deposits – held by fully-fledged Islamic banks and Islamic windows of conventional banks – at present stand at 9.7% of total bank deposits in the country: meaning that every 10th rupee is now being deposited in an Islamic bank account. Similarly assets managed by a bank offering Islamic Financial Services are 8.9% of banking assets in the country. Total Islamic savings and investment are 8.2% of the total savings and investment in the banking sector of Pakistan. [1]
According to an analysis, there is still the capacity of 42 million more people in the market for the banking sector which they can grab. Islam is the predominant religion in Pakistan and Shariah compliant banking as of today has a very small market share, thus reflecting a huge potential for growth in this sector. The interest-free Islamic banking has gained a tremendous growth in the country in previous years and also can further expand by making effective policies and by introducing more products. [2]
Islamic banking in Pakistan is an established industry with 10% market share achieved in just over a decade. There are 5 full-fledged Islamic banks and 15 other commercial banks that operate Islamic banking windows alongside conventional banking in Pakistan. [3]
Deposit mobilization had been much easier in Islamic banking in Pakistan as compared to using the deposits to provide finance. Islamic banks with assets backed financial products rely much more on formal documented manufacturing-based industries where finance is required for plant and machinery, raw material and industrial equipment. On the other hand, the financing operations that are overly dependent on asset backed debt based modes of financing create several issues. [4]
Pakistan is standing as the second largest Islamic nation in the world where Islam is the predominant religion, the population of second largest Islamic nation is over 180 million people and it is growing rapidly but on the other hand the banking sector has only been able to grab only 20 million customers. Couple of years back Pakistan had only one Islamic bank but today five Islamic banks are doing its operation in the country. [5]
A hallmark of Islamic banking and finance in 2015 has been the resilience of Islamic retail banks in the Gulf Cooperation Council (GCC) countries in the wake of historically low oil prices.
The year has proven to be a testing period for the global Islamic financial services industry, with the gradual exit of the likes of Islamic Bank of Asia in Singapore and the visible diminishing enthusiasm in Islamic banking and finance of global banks. [6]
The Global Islamic Finance Report 2015 estimates the size of the global Islamic financial services industry at $1.819 trillion at the end of 2014. This represents 12.6% annual growth over 2013, an increase of $182 billion in absolute terms. Many Islamic financial institutions appear among top five banks in their respective countries. In Pakistan, the largest Islamic bank is Meezan Bank, which is fast assuming mainstream prominence. Growth of Islamic banking in the country has been over 30% in the last few years, which is certainly above the average global growth rate of Islamic banking and finance. If this trend continues, then one should expect that in the next three years Islamic banking assets will at least double from its current size of Rs929 billion. [7]
The newly revealed Islamic banking strategy by the State Bank of Pakistan attempts to double the number of Islamic banking branches from 1,200 in the next four years, and to increase its market share from 12% to 17%.Given the huge potential the country has in terms of Islamic banking, increasing the share to 17% is a modest aim. Definitely, if Islamic banking fails to achieve 20% share in the market by 2018, by all indicators, it has failed to reach its potential. [8]
Still, no Islamic bank is in micro finance in Pakistan and not even in investment banking. Helping IPOs by investment banking operations is closer to fulfilling Maqasid-e-Shari'ah than getting trapped in path dependency and debt based product structures. [9]
Islamic banks are in search of a distinct identity for themselves and to showcase their significant and marginal impact on the economy that can legitimize their economic merit over and above the conventional banks. Facilitating IPOs through investment banking arms can make them play an effective role and also pave the way towards increased use of equity financing over debt financing in Pakistan. [10]
According to Edbiz Consulting, the demand for Islamic banking is as high as 95% among the households at the retail level. "Demand stands at 73% among the businessmen," according to the SBP survey, which is based on 9,000 households nationwide and includes banked and non-banked customers, and 1,000 corporates. [11]
References:
Arifeen, Mohammed. "Pakistan Waning Economy." The Financial Daily , n.d.
Ariff, Mohamed. "Research Report on Islamic Banking." Asian-Pacific Economic Literature Vol. 2, 1988.
Article, Business. "SBP reiterates its policy for Islamic Banking's promotion." Pakistan Today, 2015.
Butt, Salman. "Growth of Islamic Banking in Pakistan." TPI The Pakistani Spectator , 2013.
Dar, Humayon. "Growth of Islamic banking and finance in Pakistan." The Express Tribune , 2014.
Dar, Humayon. "Prospects of Islamic banking in Pakistan." The Express Tribune , 2015.
Humayon, Mr. "Pakistan as a global leader in Islamic banking and finance." Pakistan Financial & Economical Analysis, 2015.
REPORTER, THE NEWSPAPER'S STAFF. "Islamic banking to get 20pc market share." DAWN NEWS, 2015.
Shaikh, Salman Ahmed. "Challenges for Islamic Banking in Pakistan." Islamic Economics Project, 2013.
Sheikh, Salman Ahmad. "Recent Trend in Islamic Banking In Pakistan." Islamic Economics Project, 2014.
Siddique, DR Kamran. " Islamic Banking in Pakistan-Problems and Prospects ." Academia, 2010.