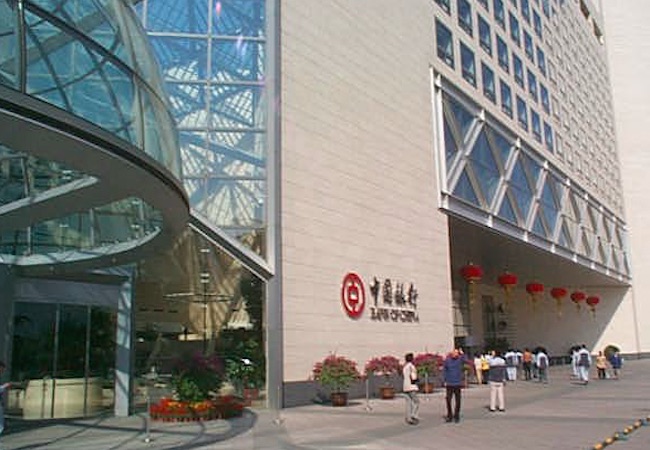 By Hazrat Hassan
International Monetary Fund staff said that 19 trillion Yuan ($2.9 trillion) of Chinese "shadow" credit products are high-risk compared with corporate loans and highlighted the danger that defaults could lead to liquidity shocks. The investment products are structured by the likes of trust and securities companies and based on equities or on debt — typically loans — that isn't traded, staff members John Caparusso and Kai Yan said in a report released Friday. The commentary highlighted the potential for risks bigger to the nation's financial stability than from companies' loan defaults. [1]
China needs to reduce its reliance on credit-fueled investment, and deal with rising corporate debt and other imbalances while those problems are still manageable, the International Monetary Fund urged Friday in its annual review of the world's second-largest economy. The IMF said Beijing is relying excessively on credit to reach "unsustainably high growth targets. [2]
Soaring corporate debt is a serious and worsening problem in China that needs to be tackled quickly if Beijing wants to avoid potential systemic risk to itself and the global economy, a senior International Monetary Fund official warned. [3]
While China's total debt of around 225% of gross domestic product isn't particularly high by global standards, its corporate debt at approximately 145% of GDP is high by any measure, the multilateral lending agency said. [4]
"Mounting corporate debt is a key fault line in the Chinese economy," David Lipton, the Fund's first deputy managing director, said at a conference in China on Saturday. "Corporate debt remains a serious—and growing—problem that must be addressed immediately and with a commitment to serious reforms." [5]
Encounters of different nations who saw a huge development in the red in the past underscore the need to act rapidly and adequately to manage both lenders and indebted individuals, and to handle administration issues in the corporate and keeping money parts that prompted the hidden issue, Mr. Lipton said. [6]
A defining characteristic of China's mounting liability problem is its state-owned enterprises, which by IMF calculations account for around 55% of corporate debt but only produce 22% of economic output. Last year, SOE profits fell 6.7% year on year while their total revenue fell 5.4%, according to Chinese government data. [7]
In an environment of slowing economic growth—China's economy grew 6.7% in the first quarter, its slowest pace since the global financial crisis—declining earnings and rising debt undermine the ability of companies to pay suppliers or service their debt, leaving banks holding more nonperforming loans, according to Mr. Lipton. China's potential level of bad corporate-debt is at a "conservative estimate" equal to around 7% of GDP, the IMF said. [8]
"The past year's credit boom is just extending the problem," Mr. Lipton said in a speech at the China Economic Society Conference on Sustainable Development in China and the World in the southern city of Shenzhen. "Already many SOEs are essentially on life support." [9]
Obligation for-value change may assume a part in tending to the obligation development, yet banks must have the power to recognize firms worth sparing and those that ought to be permitted to come up short, generally their value will have no quality, he said. Any utilization of open resource administration organizations, in the meantime—a vehicle Beijing has utilized as a part of the past—ought to guarantee they work down awful advances as opposed to just stockroom them, he said. Mr. Lipton additionally scrutinized Beijing's proposed thought of blending powerless and more grounded state organizations, which he said doesn't take care of the issue yet rather undermines the better organization's productivity. [10]
China, which went through a debt crisis at the beginning of this century, could face a similar threat again less than two decades later. "If a country doesn't address the governance issues at the heart of a debt problem, then that problem will inevitably recur," Mr. Lipton said. "The lesson that China needs to internalize, if it is to avoid a repeating cycle of credit growth, indebtedness, and corporate restructuring, is to improve corporate governance," he added.
That incorporates upgraded principle of law, straightforward bookkeeping frameworks, enhanced execution and a conclusion to sponsorships that support very much associated players, he included. [11]
The IMF review also renewed its alarm about corporate debt levels, which are at an estimated 145% of China's gross domestic product, up from around 100% in 2007. In June, the IMF said China's corporate liabilities were "high by any standard," adding that they "must be addressed immediately." [12]
According to the IMF, Chinese authorities told them they were making progress on reducing debt, carrying out structural reform, giving markets a more decisive role in the economy and that state companies are "increasingly competing on an equal footing with private firms."
In the review, the IMF also urged Beijing to address looming vulnerabilities in the financial sector even if this results in slower economic growth. Banks should recognize loan losses and strengthen their capital ratios, it said, and Beijing should tighten control over off-book financial products. [13]
References
Bloomberg. "IMF warns of credit boom risks in China – Financial Occasions." Financial Occasions, 2016.
Colombo, Jesse. "China's Bubble Economy or "The China Bubble"." The Bubble Bubble , n.d.
"IMF warns creditt boom Risks in China." Media Fix, 2016.
"IMF warns of credit boom risks in China." Pekker Finance, 2016.
"IMF warns of credit boom risks in China." Financial Time, 2016.
"IMF warns of credit boom risks in China." Financial Time , 2016.
"IMF warns of credit boom risks in China." Daily Mail, 2016.
"IMF WARNS OF CREDIT BOOM RISKS IN CHINA." CHINA BUSINESS BLOGS, 2016.
MAGNIER, MARK. "IMF Warns China of Reliance on Credit, Other Imbalances." Wall Street Journal, 2016.
Mitchell, Tom. "IMF warns of credit boom risks in China." Financial Time , 2016.
TALLEY, IAN. "IMF Warns China of Risks of Mounting Corporate Debt." Wall StreetJouranl, 2016.
Time, Financial. "IMF warns of risks behind credit boom in China." Mejeja the News of Time , 2016.
Yang, Yuan. "IMF warns of credit boom risks in China." Financial Time, 2016.