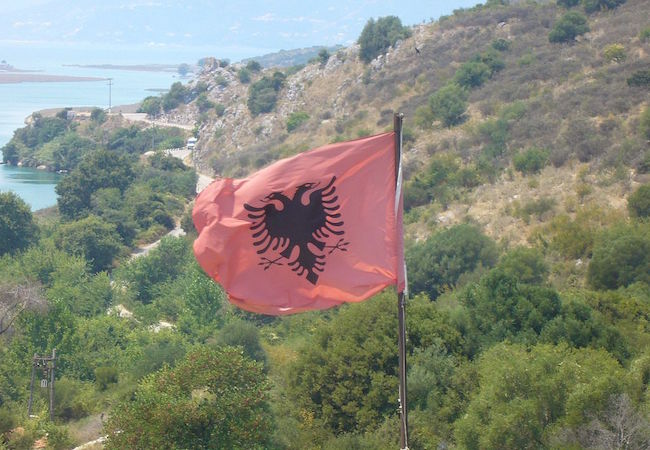 By Peter Tase
The New Year will be an elections season for Albania and its people, meanwhile Mr. Edi Rama and his government confidants have allocated large sums of money in their own pockets and plan to feast a large number of staffers in the Prime Minister's office that will cost dearly to Albania's tax payers.  In his last year in office, Mr. Rama and his associates are expected to continue with their luxurious life (at home and abroad) while their fellow countrymen are living at the worst conditions ever experienced over the last twenty six years in their transitional democracy system.
As the Albanian Parliament approved the National Budget for 2017, it supplied many more suitcases – in addition to the millions of Euros generated by massive marihuana farming that stretches from Vermosh to Konispol – filled with the money paid by Albania's tax payers, to Mr. Edi Rama and his corrupt ministers, who have stashed their wealth abroad and continue to be ranked as Europe's richest oligarchs.
According to an estimate conducted last year by the Organization for Security and Cooperation in Europe, Mr. Rama has amassed a net worth of over US$ 200 million, an amount that has certainly and proportionately grown during the third year of his term as Prime Minister considering that he receives at least twenty percent commission charge from the total amount of every public project that is executed by his trusted private companies who unfairly acquire public bids in the sectors of: infrastructure development, public works, health services and information technology.  According to Panama Papers and other reliable international sources, Mr. Rama's wealth is deposited on international banking accounts established by his family circle and close associates that work together on sustainable development projects in Albania who have been deeply involved with the Venezuelan economist Ricardo Hausmann, projects that have had little to none impact on the lives of average Albanians.  Mr. Anastas Angjeli, Edi Rama's close associate, Albanian MP and a Former Minister of Public Finances, drives a brand new Audi A8 in the streets of Tirana.  Moreover, Mr. Taulant Balla, another member of Albanian Parliament, is responsible for employment opportunities in the current Albanian Government; he has established a fee of five thousand Euros to be paid beforehand by every candidate who aspires to be a public servant. Moreover in the Ministry of Foreign Affairs, Mr. Ditmir Bushati continues with his notorious campaign of lay-off against career diplomats and is replacing them with inexperienced youngsters who belong to the Young Forum of Socialist Party.  Mr. Bushati prosecution against career diplomats and his arrogant language used with the President of Albania and his office; are a genuine testimony on who is running Tirana's executive government.
In 2017, the Prime Minister's office will see the faces of 641 new employees, meanwhile in the National Assembly there are only 405 staffers who help organize the daily activities for 140 Members of Parliament, including its Speaker and three Deputy Speakers.  The Prime Minister's office has more employees than: Ministry of Economy (with over 580 employees); Ministry of Transportation and Infrastructure (with less than 440 employees); Ministry of Foreign Affairs (with 506 employees including its diplomatic missions abroad); and the Ministry of Integration (composed by 113 employees).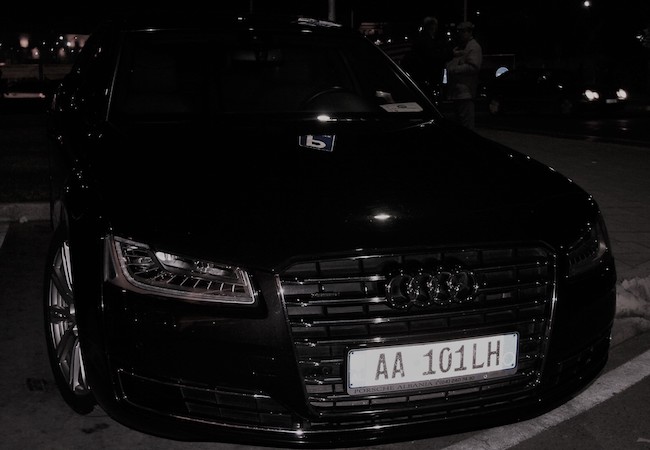 While Mr. Rama's number of staff members will reach over 640, Albanian President's support staff does not exceed seventy six; moreover the Prime Minister's annual budget is over 27.6 million Euros and the President's Budget is barely 1.5 Million Euros.
The luxurious life of Albania's Prime Minister is not only based on the large number of servants that are in his courtyard, he will enjoy large sums of money to be spent over the new fiscal year, almost 28 million Euros, an amount that is equal to the salary of 1,200 Albanian retirees or the equivalent of ten thousand university scholarships abroad.  Every employee in the Prime Minister's Office will spend approximately 43 thousand Euros per year (or 3,600 Euros/month), said in other words; every staffer in Mr. Rama's cabinet will cost to Albanian taxpayers an equal amount that is needed to pay twenty retirement salaries every month.
Moreover, Mr. Rama has plans to spend over one million Euros to rent luxurious cars, an amount that is equivalent to twenty vehicles (latest generation) from Mercedes Benz factory; for their government offices there will be allocated an additional cost 6.6 million Euros in furniture, remodeling and other maintenance expenses.
The interaction between Mr. Rama's Government and Albanian Citizens is as chilling as ever before; it is a testimony of Tirana's attitude towards handling the nation's overwhelming poverty, a behavior that violates a well known concept of Charles Horton Cooley, "the Looking Glass Self" while suggesting that Albanians represent a glass that is viewed by Tirana's administration and the latter reacts according to the conduct of its constituents.  On Mr. Rama's glamorous level of personal expenses we see that his constituents' persistent responses are meaningless let alone being a source of reflection and humbleness.