OPINION
South Asia: Is there stability?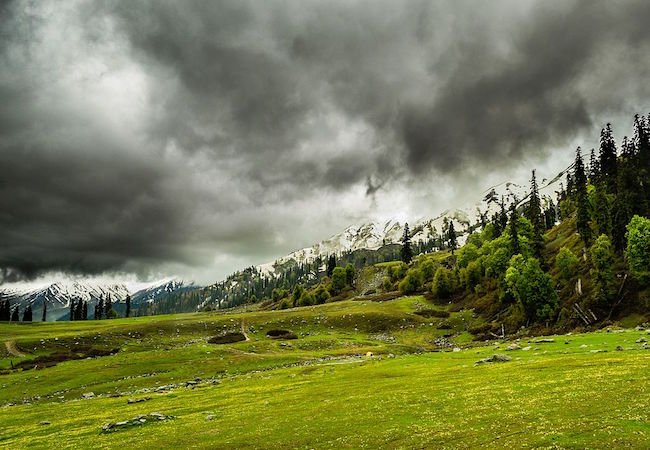 By Aqib Shoukat Paracha
The South Asian region that comprises of Afghanistan, Bangladesh, Bhutan, Nepal, Maldives, Pakistan and Sri Lanka remains at the center of global strategic affairs; reason behind is the strained relations of Pakistan and India. These states primarily define the strategic course of South Asia. The strategic stability phenomenon primarily refers to the absence of conflict. In case of India and Pakistan, generally referred as states residing in abnormal strategic locus, one can never assume that they, in near future can achieve an ideal stability in their relations. In 2016, attacks on Pathankot and Urri, disturbed the stability paradigm existing between these states to a major extent.  Also, the death of Burhan Muzaffar Wani on July 8th, 2016 in occupied Kashmir raised the indigenous freedom movement of Kashmiri people to new levels. The Kashmir movement and terrorist incidents of Pathankot and Urri have been instrumental in shattering the already flat peace process. These customary episodes have always directly disturbed the stability factor between India and Pakistan.
The tensions between India and Pakistan after Urri attack rose to extreme level. In view of the growing threats Pakistan Air force carried its routine High Mark exercises.[1] The surgical strike claimed by India in Pakistan occupied Kashmir on September 29th gave serious blow to the existing strategic stability paradigm in South Asia.[2] Pakistan's mature and precise response to this Indian misadventure maintained an atmosphere conducive for stability of the region. In addition to this the postponement of 19th SAARC summit gave a serious shock to the regional cooperation and developmental agenda discussed each year by SAARC states. Other factor that contributes to strategic calculus of South Asia specifically now is the extra regional pivots. These are rapidly changing the strategic stability contours for this region. The growing Indo-US partnership is the prominent factor that has question marked the Indian's aspirations. Pakistan has long been promoting an idea of cooperative development; CPEC is one example of that. Pakistan has welcomed regional states to be part of this developmental agenda put forwarded by China. Pakistan's active engagement in Afghanistan Peace process and Sartaj Aziz's participation in Heart of Asia Conference in Amritsar speaks for Pakistan's initiatives for regional peace and stability.
An ingredient of destabilization between India and Pakistan is the Indo-US growing defense partnership. Sartaj Aziz, Advisor on Foreign Affairs in his statements has raised concerns on growing Indo-US partnership. The recent agreements between India and the US about defense cooperation e.g. Logistics Exchange Memorandum of Agreement and other such multiple defense and civil nuclear agreements has raised some serious types of concerns for the strategic stability. PM Narendra Modi during his visit to the US in June 2016 signed two important agreements that raised considerable concerns for Pakistan. This includes Agreement between the Multi-Agency Centre/Intelligence Bureau of the Government of India and the Terrorist Screening Center of the Government of the United States of America for the exchange of Terrorist Screening Information. Additionally, there has been a Technical Arrangement between the Indian Navy and the US' Navy concerning Unclassified Maritime Information Sharing and logistics exchange agreement.[3]
Also the willingness of United States for India's participation in NSG has seriously affected the regional stability. The SAARC 2016 and regional response to it has led to a non-conducive situation for the strategic stability to evolve. In this whole development Pakistan managed a mature response that shows Pakistan's commitment to regional peace and stability. With the days passing by, the variables for stability paradigm in this region are multiplying. The unfolding and overlapping of interests of both Pakistan and India, India's global ambitions in parallel with its growing defense and civil nuclear deals, Pakistan's commitment of expediting CPEC, the NSG's membership (soon to be decided) and other such regional and global initiatives  are now part of the play. According to some reports in this administration of PM Modi, the LOC violations have increased to more than 50%, that itself is a question mark on contemporary strategic scenario. In addition to all this, the stop on composite dialogue process between Pakistan and India and absence of a concrete arms control arrangement has directly impacted the strategic stability of the region.
Going into the year 2017, with these shattered arrangements would create assured derailments for both states' regional and global ambitions. Considering the fact that multiple variables now define the strategic course of South Asia, one can comment that unless India's response to regional issues doesn't change, the strategic stability factor will remain in chaos. Arrangement of CBMS, a stop to the Media Propaganda phenomenon, clarity in global engagements, establishment of bilateral arms control arrangement, promotion of regional cooperative agenda are all prominent factors that can help create a stable strategic environment.
References:
"PAF holds high mark exercise on motorway as Pak India tension rises", Pakistan Today, September 22nd, 2016. Accessed on December 18th, 2016.
"4 Hours, Choppers and 38 kills: How India avenged the Uri attack". The Economic Times, September 29th, 2016. Accessed on December 18th, 2016.
"India- United States ink six agreements, including Climate Change and Terrorism". The Indian Express. June 8th, 2016. Accessed on December 18th, 2016.
Aqib Shoukat Paracha is a Research Affiliate at Strategic Vision Institute in Islamabad, Pakistan