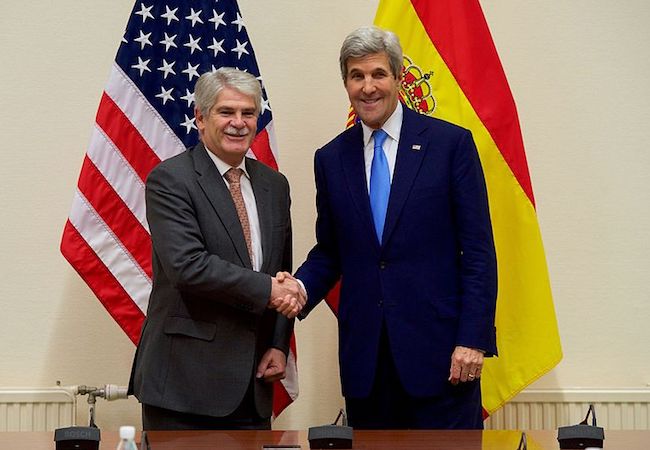 Spain's Foreign Minister, Alfonso Dastis, said that he believed Gibraltar should be Spanish, though he added Spain must be intelligent in its approach to the Rock. He was speaking during a wide-ranging interview on the morning politics show Los Desayunos, on state broadcaster TVE1.
"I am for 'Gibraltar español', but we have to be intelligent when it comes to tackling this issue," he said. Dastis also said he was "not a pessimist" about the impact of Brexit.
"The European Union was born without the United Kingdom and it will continue without the United Kingdom if the United Kingdom unfortunately pushes ahead with the process," he said.
"At the same time, it offers us an opportunity, an incentive, to work together more deeply."
"I'm convinced the European Union will use this opportunity." Dastis said he advocated a "calm, prudent but firm" diplomacy that was based on protecting Spanish "convictions, principles and interests".