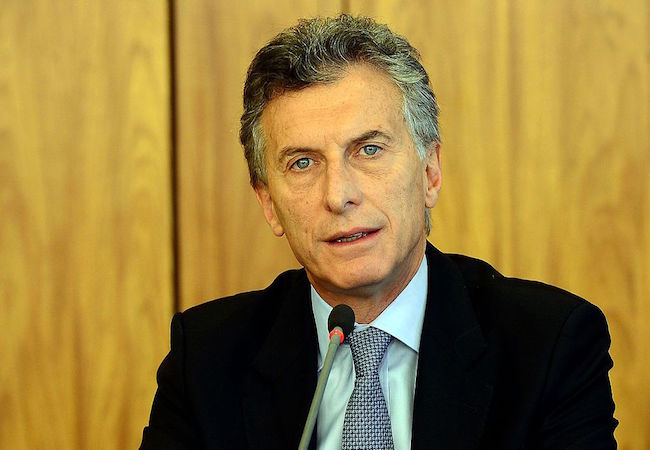 An Argentine prosecutor on Tuesday demanded a judicial investigation into alleged financial conflicts of interest by the country's President Mauricio Macri and family. Macri is accused of a conflict of interest in overseeing a deal as president to settle debts incurred by the postal service in a period when it was controlled by his father's business. His government has denied any wrongdoing.
Public prosecutor Juan Pedro Zoni filed the demand with a federal judge who must now decide whether to launch a full judicial investigation.
Prosecutors and Macri's opponents allege the conservative president's family business benefited unfairly from the financial terms of the deal, which they say effectively canceled part of the debt.
Leftist opposition lawmaker Victoria Donda branded it an "act of corruption," in comments on the radio.
Argentine authorities in December opened a separate investigation into Macri for alleged nepotism in a decree that extended a tax amnesty to his father and other officials' families.