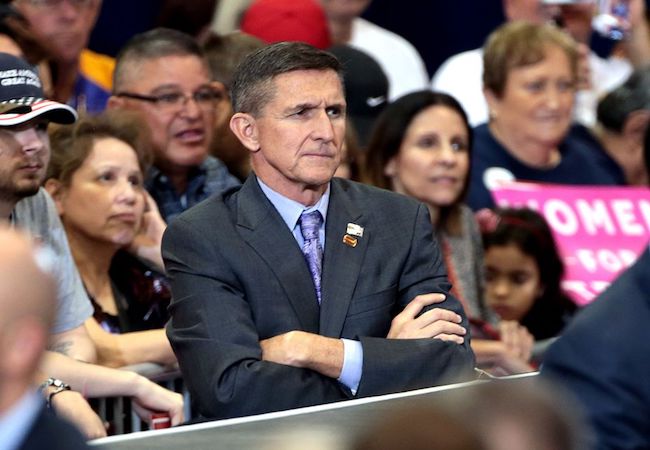 By Rahul D. Manchanda
The Deep State does not ever want peace with Russia, or a respite in their interventionist wars overseas. They have thus far lobbed "softballs" at President Donald Trump, such as with their control over the Mainstream Media's relentless attacks on Donald Trump, his character, his nominee choices, his vision, his America-first policies, and other decisions that he has made.
The Deep State has also used their thoroughly corrupted Judiciary at their disposal to thwart and sabotage Donald Trump's executive orders, with their corrupted judges stockpiled in the federal, state and local courts for literally the past at least 28 years all the way from President George Herbert Walker Bush starting in 1988, to Bill Clinton, to George W Bush, and then through Obama all the way until 2016.
The U.S. Congressional and Senatorial gridlock established by the Deep State has also stood in Trump's way, but they were relatively easier to manage and move around for the Great Deal Maker (and Twitter communicator), Donald Trump.
However, now, with the latest revelation that General Michael Flynn, an ardent promoter of peace with Russia and the removal of sanctions, as well as non-intervention in other trouble spots throughout the world, the Deep State has literally pulled the proverbial "rabbit out of the hat," and have now fully revealed their hand – the question is – who exactly made this happen, and who were their handlers?
That person, whoever he is, has been revealed to be the ultimate emissary and messenger of the much feared and shadowy American Deep State, someone who could force the resignation of one of the most powerful, sensitive, and highest security clearance positions within the Executive Branch of the United States.
Even former CIA Director James Clapper got a "free pass" by this Deep State when he, under full oath, openly and overtly LIED to the entire United States Congress and Senate when he stated that NSA Surveillance was not comprehensive and was not listening in on each and every American citizen's phone calls, emails, faxes, and other communications, 24/7, 365 days a year.
This was a bald faced and abject lie, as revealed by whistleblower Edward Snowden, and even worse, since it was under oath in front of the entire U.S. Congress and Senate, was complete and total PERJURY – this was not just an impeachable offense, but one that can send you to jail for a thousand years.
Yet James Clapper was allowed to walk, given a free pass – why?
Because James Clapper was a total stooge and errand boy for the American (and now Global) Deep State, and did exactly what they told him to do, whenever they told him to do it, even when his actions were antithetical to the interests of the American people, or the rest of the people of the world.
This was his reward for faithfully carrying the Deep State's water.
Now, with the forced resignation of General Michael Flynn from his National Security Advisor position, the message from the Deep State to President Donald Trump is crystal clear:
The Deep State is fully in control, fully in charge, and we can even casually throw out your most important and sensitive appointment in your cabinet and administration to date – and so you better do exactly what we tell you to do, whenever we tell you to do it, and exactly in the manner that we prescribe.
Only a few weeks ago, in what is now obvious in hindsight, Michael Flynn in a fit of feverish desperation to save his job, went off on a half-cocked rampage on live national television when he stated "we are hereby putting Iran on Notice!"
This was an obvious attempt to appease the most fringe elements of the Israeli government – but someone within the Deep State did not care about catering to the most extreme Israelis – because the Deep State has other plans for Israel, Iran, and the rest of the Middle East – possibly World War 3 by and between purposefully created, cultivated, and funded radical Islam and radical Zionism, as predicted and described by 33rd Degree Freemason Albert Pike in the late 1800s?
Well, now with the forced ejection of the rational and reasonable peacemaker Michael Flynn, the prospect of World War 3 has become that much closer.
Rahul D. Manchanda, Esq. is an attorney. He has been ranked amongst top attorneys in the United States by Newsweek Magazine in 2012 and 2013.