MIDDLE EAST
OPINION
Security of Leviathan Gas field on NATO's southern flank: an issue in Middle Eastern geopolitics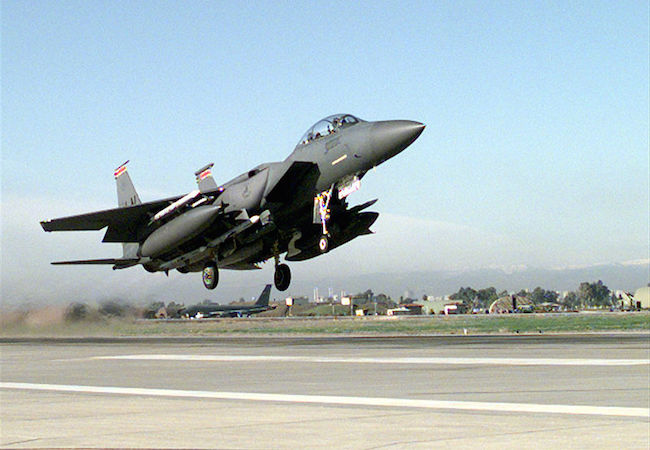 By Mehmet Bildik
NATO has been an institution that has expanded its sphere of influence exclusively toward east which NATO's southern flank poses a complex threat that requires multi-dimensional strategies for territorial defense, cooperative security and crisis management. For the last 25 years of NATO's history, the Alliance has constantly committed itself to provide security for Middle East and Mediterranean Energy fields.
Regarding counter terrorism and stabilization in the energy fields, the Warsaw Summit of 2016 has underlined importance of the Middle East. To this end, NATO's Incirlik Airbase is crucial point for Middle East energy security and providing military and strategic capability for Turkey , United States and NATO's Mediterranean partner Israel.
For NATO's southern flank, Israel and Turkey have reached an agreement to normalize relations. Therefore Ambassador Eitan Naeh who is considered among the Israeli Foreign Ministry's finest and successful career diplomats, have been appointed by Jerusalem to Ankara. Arrival of Israel's new ambassador to Turkey Eitan Naeh marked one of the final steps in restoration of the relations between the former close regional allies in which the Turkish-Israeli alliance have allowed both countries greater influence in NATO's southern flank.
Yuval Steinitz became the first Israeli Minister to visit Turkey since 2010 for talks about a gas pipeline that would carry offshore Israeli gas from the Mediterranean Sea to Turkey and to Europe. According to Steinitz, Turkey was first priority that Leviathan gas pipeline will be constructed starting from Israeli offshore to Adana Ceyhan Sea port.
Israel has been described by the international military coalition as "very active partner", notably through its membership in the Mediterranean Dialogue group on NATO's southern flank. Normalization between both sides allowed the first meeting between senior military officials to occur between IDF Deputy Chief of Staff Maj-Gen. Yair Golan and his Turkish counterpart, Gen. Hulusi Akar, on the sidelines of a NATO conference for defense heads in January 2017 in Brussels. Thus, the military-security ties became one of the closest in the Middle East and Israel even can provide military assistance to Turkey in its ongoing fight against the PKK-PYD terrorism and Ankara cooperating with Israel against Iran expansion by focusing arms deal with Gulf Cooperation Council and Saudi Arabia that Turkish President Recep Tayyip Erdoğan was on a four day Gulf tour, during which he has visited important countries of the region. Political and military relations as well as Iranian expansion –particularly the conflict in Syria was among his agenda.
Israeli Foreign Minister Director- General Yuval Rotem flew to Ankara on January 2017 for the first high level political consultations between the two countries in six years. The discussion on both side have been made on all issues including security and energy issues on NATO's Flank in terms of Leviathan gas field. Right After Israeli delegation visit to Ankara,  United States Chief of Staff Gen Joseph Dunford held a meting on Feb.17 with Turkish Chief of General Staff Gen. Hulusi Akar at the NATO's Incirlik air base to discuss on PYD presence on Northern Syria. In this vein, Turkey will consider to prevent Kurdish reach to mediterranean sea in order to protect Leviathan gas field on NATO's southern flank.
Mehmet Bildik is a political scientist and Research Fellow on Military and Strategic Affairs. He is research assistant at the military and strategic affairs cyber security program of the The Institute for National Security Studies under the Israeli Ministry of Foreign Affairs. He received his MA degree at Bucharest National School of Political Science and Public Administrative Studies, Security and Diplomacy Scholarship holder under the Turkish Ministry of Foreign Affairs.