OPINION
Panama's offshore heaven & Pakistan's national security with respect to media giants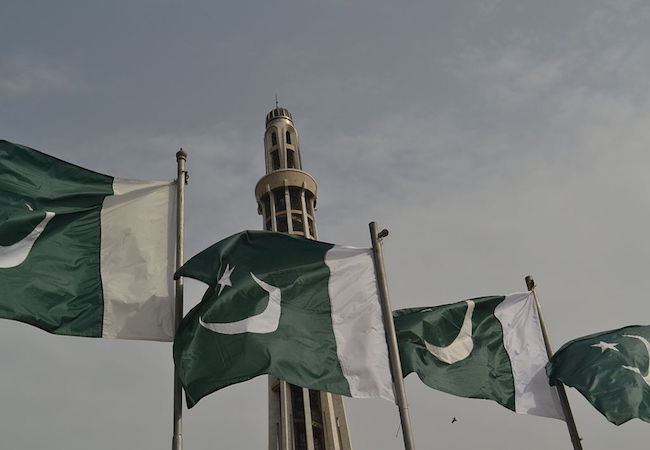 By Syeda Asma Hussain and Hassan Zubair Cheema
The biggest document leak in the history of journalism has shown two-faced approach of the world leaders that may include politicians, media personals, business tycoons, bankers ,judges and the other famous personalities. Tax evasion and the money laundering from illegal means is the main stimulant behind the whole story by a whistle blower. The leaked credentials dubbed as the Panama Papers have named over 200 people from Pakistan involved in hiding their money abroad via off-shore companies. This list is still expanding and more Pakistanis are being added-up. Data under examination starts from 1977; however, all of the Pakistanis appeared in the documents after 1990.
Only a fraction of data leaks by panama Papers out of a total 2.6 terabyte confidential papers and emails, published by International Consortium of Investigative Journalists (ICIJ), has taken the world by storm.
The documented material is worth enquiring as well, as thousands of offshore companies were established in cooperation with Mossack Fonseca (MF) with the purpose of evading taxes and enabling money laundering.
Offshore Company is a corporation integrated for the tenacity for operative outside the country of its registration or the place of residence of its directors, shareholders and beneficial owners. Again, this is typically pursued to realize various financial, legal or tax benefits. These companies are legally operative; work as a usual business corporation internationally and are primarily used for Tax avoiding and to hide Black Money. Prime Minister of Pakistan and his children names came in Panama Leaks who have invested through offshore companies. It started the debate in Pakistan how his Family managed to buy such affluent property. Where did they get this money from?  They have not given clue of money. This money was supposed to be looted in his previous terms as Prime Minister of Pakistan.
Offshore company operates outside the jurisdiction of one's home country. Offshore havens provide International banking and promise privacy of deposits and earnings. In fact almost every country is a tax haven for non-nationals to attract foreign capital; It is also known as low tax jurisdiction, non-tax jurisdiction, or offshore haven. PM and his family is linked in PANAMA Leaks for their London apartments and property outside Pakistan. Opposition in Pakistan wants PM to respond to these leaks and provide details and trails of money deposited into these companies.
Mossack Fonseca is a Panamian law firm which also provides corporate service to non-national customers. It is specialized commercial law, trust services, investor advisory, and international business structure. It provides privacy of its customers. This company received media attention in April 2016; Panama papers released enormous cache of documents from between 1970 to 2015.
Bribery:
These companies have been used to bribed to win contracts, the leak said that Bhutto and her partners paid huge bribes to then Iraqi government -led by President Saddam Hussain- in 2000 to win oil contracts for their Sharjah based company Petrofine and later established a company named Petro-line International Incorporation in British Virgin Islands in 2001.PPP was confronted for her dodge business term and investigation was launched against it  by NAB.
Tax evasion:
These off shore companies have been labeled as legal corporate firm which provides services to its customers who deals in any business activity. Prime Minister Nawaz Sharif and his family name appeared in April 2016 in Panama Papers; the family has offshore companies in which they invested to buy luxurious properties in London. It has started the debate within country to launch an investigation to find trail of these billions of dollars. Either this is taxer payers' money or it is their own finances. PM and his family used this way to tax avoidance.
Arms Deal:
These companies provide secrecy to its customers and they are using shell companies to deal in arms. It is extensively documented that war crimes in Syria have been the part played by the world of offshore finance. Companies who have used offshore tax havens were accused of supplying fuel to the Syrian Air Force.
Drug Trafficking:
Panama Papers have revealed the involvement of Chacón in an offshore company set up by Mossack Fonseca law firm. From late 2009 to 2010, Chacón was the president of a company called Broadway Commerce Inc., which was created by Mossack Fonseca.
According to international law these off-shore companies are legally permitted to operate in any country of the world. Strong or developing economies like Iceland, New Zealand, India and Russia are in the top list of panama leaks. Mostly the personalities which are not pro -American agenda are being enlisted.A many of the folks are talking about PANAMA papers and mentioning it as journalistic presumption. Several owners of Pakistan based media groups were also found owning offshore companies. Among them Zulfiqar Lakhani, who owns Lakson Group and Express media group, was on the top. Gohar Ejaz, who maintains an image of property tycoon and is financier of Channel 24 as well, was also in the list. Mir Shakil-ur-Rahman of Jang and Geo Group also established an offshore company in early 2000s.
PANAMA leaks are the defining moment in strong economies of the world. Governments and the democracy always fall-apart; when there is no accountability and the very high ratio of corruption in its institutes. Conspiracy theories are always there as some of the world leaders (china and Russia -putinophobia) declared it as a western hidden agenda as far as leaks are concerned. There is no name of personalities from the strong economies. In most parts of the world; leaders are giving resignation but in Pakistan satiation is vice versa as institutional accountability is an odd term for the corrupt fanatics.  In Iceland there is a demand for dissolving parliament. In our neighbourhood India inquiry committee has been established to look upon the issue. Corruption is the main root cause; no judicial committee or senate committee is being established in the Islamic Republic of Pakistan.
Off-shore companies are commonly known as special purpose vehicle companies that are permitted to operate in other parts of the world for the sake of tax evasion and the host country is willing to induce international investors to open the new vistas; that are beneficial from their business point of view and as well as are according to their hidden agenda. Off-shore companies are not illegal but the money transferred from the various distrusted resources is illegal. It's kind of violation of international law.
Strategic security of the state is at great risk as governments and democracies falls-apart by no institutional accountability as well as of the leaders of the nation. For State's autonomy and the stability; unbiased accountability is required off. There would be no stability until or unless there is no biased accountability. Corrupt morons are threat for the sovereignty of the country as well as from the strategic point of view.