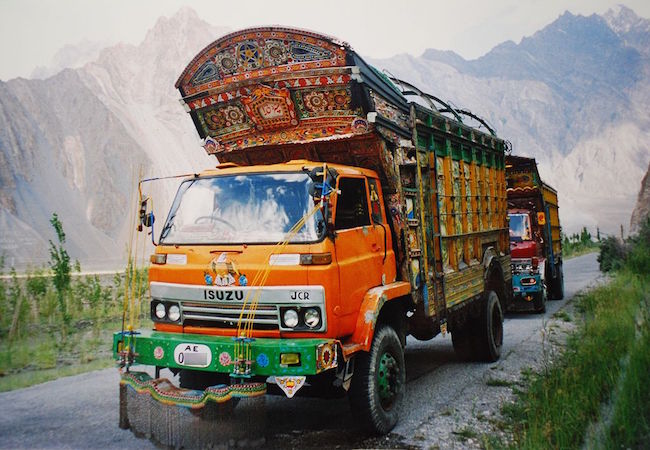 By Qura tul ain Hafeez
An adequate amount of electricity is primarily a way towards the industrial growth, transportation, infrastructural improvement, sustainable development, education, agricultural advancement, research and development and almost all aspects of a developed and advanced economy. It also facilitates the provision of jobs and hence better living standards. But unfortunately for the past couple of years Pakistan finds itself stuck in the web of electricity shortfalls and energy crises.
In Pakistan the electricity and power generation is one of the most imminent challenges in the way of economic uplift and Industrial advancement. During 2017 the electricity production declined to 7976 Gigawatt-hours in December, from the higher rate of 8052 Gigawatt-hours in November. Considering the electricity production in the past 4-5 years the average production of electricity is 7877.29 Gigawatt-hour from 2003 until 2017. It attained a high level of production of 14419 Gigawatt-hours in August, 2017 from much lesser production of 4195 Gigawatt-hours in December of 2010.
The national power policy 2013 describes three major policy plans of energy production-short term plan, midterm plan and long term plan for acquiring the sustainable energy.   As far as the short term policy objectives are concerned one of the constraints is how to improve the faulty recovery system and how to effectively control the transmission losses of electricity.   The recovery was 94.40 % in July and March of the FY-2017, the highest for the past 10 years. |However, the rate of the transmission and distribution damages were equal to 16.3%.
The electricity shortfall hampers the economic and industrial growth of the country.  Therefore, in order to enhance the industrialization and economic growth, for which provision of sufficient electricity is very important. Hence,  since CPEC includes the construction of many power production projects, the agreement signed with China to construct the CPEC will bring many dividends to Pakistan. The construction of CPEC related power projects in Pakistan is getting priority because  electricity is also required for the construction of the CPEC. The electricity, thus produced will also help in addressing energy shortfalls in the country as energy will be used to achieve the vital policy objectives of economic advancement and poverty alleviation.
To overcome the electricity shortfall the government of Pakistan and Peoples Republic of China joined hands in 2013 to formulate the first committee for  joint cooperation -Joint Cooperation Committee (JCC) of China Pakistan Economic Corridor (CPEC). The committee stated its apprehension on the prevailing energy crises and shortfall of electricity. Therefore, in order to address the above mentioned energy challenges the early harvest program of CPEC specially focuses on the energy sector development to maximize the production power of electricity. Out of 21 early harvests energy projects of 10,400 MWs, nine are coal power plants, seven wind power plants, 3 hydropower,   and remaining two are HVDC Transmission Line Projects.
Most of the early harvest energy projects are to be completed by 2018-19. Some of the projects which have touched their final phase or have been completed also include two Port Qasim Coal-fired Power Plants with the production power of 660 MW each. These coal power plants are commercially operating since April, 2018.  The Sahiwal Coal-Fired Power Plants of 1320 MW each have been completed and both of the units have been inaugurated on May 25, 2017. The Dadu 50MW wind power plant has attained its commercial status on April 5th, 2017. While100MW Jhimpir Wind Farm and 50MW Sachal Wind Farm started commercially operating since 16thJune, 2017 and  11thApril, 2017 respectively. There are other energy projects which are under construction and soon will start operating commercially thus playing a vital role in achieving the sustainable growth in the energy sector.
Eventually, these energy projects under CPEC will produce almost 10, 000 MW of electricity between 2018 and 2020. However, these projects are largely based on coal power plants. Although it is a good step in this regard, but there is a need to focus on other means of renewable energy projects also. As discussed above the CPEC early harvest energy projects contain only three hydropower projects and 1 solar energy power projects. Like the wind power projects CPEC should also include more Hydro power projects because they are cheaper and more sustainable.
Hydroelectric power plants produced the energy through natural means by using water resources, thus it requires each state to produce their own energy without being dependent on the international fuel resource. Moreover, they provide a clean and non-pollutant energy sources.  However, for taking the advantage of hydropower the country must have dams and huge water reserves. Moreover, keeping in mind the effects of climate change and the issue of water scarcity dams is becoming more necessary for electricity production.  Also, solar energy plants are a good option for the renewable energy projects with no environmental degradation and carbon emission.
In view of the above mentioned details , it can be concluded that signing of the CPEC agreement with China by Pakistan is a good decision as the project will help Pakistan in ending its energy crises and thus help it in increasing industrialization, and achieving high growth rates that will bring prosperity to Pakistan and its people.
Qura tul ain Hafeez has an M Phil in international relations from Quaid-I Azam University Islamabad. She currently works as a researcher at Strategic Vision Institute in Islamabad. Her domain of work include China as an emerging global power, Sino-Pakistan strategic and civil nuclear relations, South Asian strategic issues, regional integration, nuclear issues including nuclear non-proliferation and NSG, foreign policy analysis, and international politics.