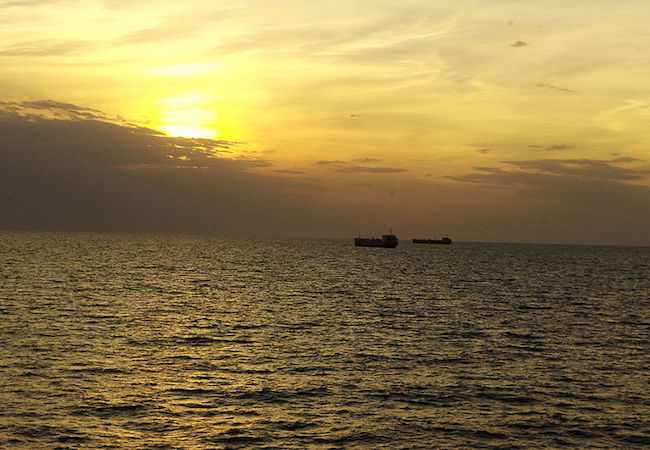 By Michael Bennett
A global energy trader Vitol is a Rotterdam-based company which ships more than 350 millions tonnes of crude oil per year. Yet, it's also infamous for its non-compliance with international laws and norms, and specifically violating US-, UN- and EU-imposed sanctions. Vitol initially made the headlines in early 2001 when The Guardian reported that Vitol had secretly paid $1 million to Serbian war criminal Arkan back in 1995 to fix a deal with a Serbian Oil company, Orion. Six years later, Vitol pleaded guilty to grand larceny in a New York court for paying surcharges to Iraq's national oil company during Saddam's regime and circumventing the UN oil-for-food program. The company ended up paying $17.5 million in restitution for its illegal actions.
In another shocking exposé from 2012, Reuters claimed that Vitol had bought and sold Iranian fuel oil, bypassing an EU embargo against Tehran. According to the article, Vitol bought 2 million barrels using a ship-to-ship transfer off the coast of Malaysia from a National Iranian Tanker Company vessel and sold it to Chinese traders. Same year, The Telegraph revealed that for over a decade the company had been using an Employee Benefit Trust, avoiding paying income tax for its UK staff. As late as last year, in its notorious ruling The Dispute Settlement and Sanctions Committee of CRE, the French Energy Regulatory Commission, fined VITOL S.A. €5 million for engaging in market manipulation on the French Southern virtual Gas Trading Point ('PEG Sud') between June 1, 2013 and March 31, 2014. Vitol is currently appealing this decision. That should have been amply of bad press and oil dollars spent on attorneys and fines. Yet, Vitol's illicit activities continue to make the day. 
It was reported a few days ago that Vitol used Mekhanik Voronkov (IMO 886719, built in 1971) and Grigoriy Bugrov (IMO 8848628, built in 1974), two of Russia's US-sanctioned vessels, owned by Novorossiysk-based TRANS-FLOT JSC, to transport Turkmen oil via the Caspian Sea. Turns out that there is another Russia-owned vessel, deployed by Vitol to ship the Turkmen oil. VF Tanker-3 (IMO 9640516) built in 2012 supplements the list of vessels used by Vitol in violation of US-imposed sanctions. Registered owners of all of these ships – VEB Leasing OJSC and TRANS-FLOT JSC – are on Office of Foreign Assets Control (OFAC) sanctions sheet, EO13662 and EO-13685, respectively.
While VF Tanker-3 is newer vessel in comparison to a 45- and 48-year-old vessels Mekhanik Voronkov and Grigoriy Bugrov and, presumably, represents lesser risk when it comes to safety of marine navigation, all three are unequivocally the violators-in-unison.  
By February 10, 2019 Vitol already made three shipments of Turkmen oil on these ships:
February 2, 2019 – VF Tanker-3 was loaded with crude oil from Dragon Oil in the port of Aladzha
February 6, 2019 – Mekhanik Voronkov was loaded with crude oil from Dragon Oil in the port of Aladzha
February 8, 2019 – Grigoriy Bugrovis was loaded with crude oil from ENI in the port of Okarem
Vitol's deliberate and continuous violations of sanctions aside, two other reputable companies – Dragon Oil Turkmenistan LTD (a subsidiary of ENOC – Emirates National Oil Company) and Eni Turkmenistan LTD (a subsidiary of ENI Spa – the largest Italian oil and gas company) were also drawn into these violations. 
Their seemingly innocuous participation in this adventure raises quite a few questions for their management, though. In accordance with accepted standards, before confirmation is given to loading, each ship undergoes a mandatory vetting procedure, in which the ship's technical condition, the professionalism of the managing shipping company and compliance with sanctions of the United States, the United Nations, and the EEC is checked and verified.
Undoubtedly, the same vetting procedure should also exist and be enforced in the business procedures of Vitol. If Vitol deliberately attempted evading these procedures subsequently violating US sanctions, that means Dragon Oil and ENI Turkmenistan LTD may not have relevant departments overseeing such procedures, or yet worse, if they do exist, these departments may not be functioning properly.
Otherwise, it is mind-boggling to see these companies confirm loading of a 48-year-old ship Mekhanik Voronkov and a 45-year-old ship Grigoriy Bugrov, considering that the internal standards of ENOC and ENI do not permit for use of any fleet over 15 years old, and in exceptional cases, use of vessels of over 25 years. Furthermore, vessels used for shipment must have P&I insurance from one of internationally recognized P&I clubs.
As far as the activities of legal and compliance departments of these companies are concerned, there is also an obvious lack of professionalism since the companies Dragon Oil and ENI Turkmenistan are taking an enormous risk of potentially being accused of being in violation of US sanctions, especially given the fact that most of financial transactions are made in US dollars.
The following are documents supporting the above-mentioned facts: 
1. Extract from the OFAC sanctions list search for TRANS-FLOT JSC which reaffirms the company is listed under sanctions regime.
2. List of vessels owned by TRANS-FLOT JSC which includes Mekhanik Voronkov and Grigoriy Bugrov – accessed through Equasis.
3. Extract from the OFAC sanctions list search for VEB LEASING OJSC which reaffirms the company is listed under sanctions regime.
4. List of vessels owned by VEB LEASING OJSC which includes VT Tanker-3 – accessed through Equasis.
5. An Argus Caspian Transport overview dated February 8, 2019 with information on Vitol's use of the above mentioned vessels (in Russian). 
*The opinions and arguments of the contributor reflect the views of the contributor only and do not represent the views of Foreign Policy News.