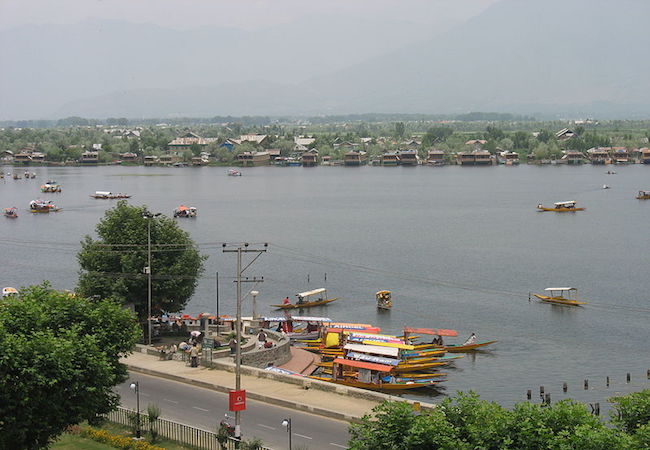 By Bilal Hussain
Notwithstanding the economic priorities, the two major nuclear powers in South Asia: India and Pakistan are engaged in an almost war-like situation. The state of affairs has taken a heavy toll on these nation's financial markets, currencies, soured business sentiments and potentially could hurt foreign investment.
It was Kashmiri youth who in a suicide attack killed at least 40 Indian forces in Kashmir and is considered as the worst attack in 30 years, who is responsible and brought India and Pakistan to the brink of war. Following the Indian Air Force (IAF) fighter aircraft crossed the Line of Control on 26thof February, 2019 and carried out attack on a 'terrorist camp'. This is the first time since 1971 that the Indian Air Force breached the Line of Control and entered into Pakistani territory. 
Diplomacy takes a dig
Justifying the act, the Foreign Secretary of India, taking a first dig to the diplomatic relations between the two nuclear states in a media report says, "this strike absolutely necessary. It was a non-military, pre-emptive strike." According to the ministry of external affairs (MEA), government of India in a statement by Foreign Secretary mentions, "India struck the biggest training camp of JeM (Jaish-e-Mohammad) in Balakot. In this operation, a very large number of JeM terrorists, trainers, senior commanders and groups of jihadiswho were being trained for fidayeenaction were eliminated." 
However, countering the Indian claims, the Foreign Minister of Pakistan, Makhdoom Shah Mahmood Qureshi, busted the claims of having targeted a terrorist camp and resulting in causalities. Ministry of foreign affairs (MoFA) in its statement rebutted, "completely absurd and is based on a false narrative designed to placate domestic audience." Yet, other independent reports suggest that Indian bombing inside Pakistani territory appears to have struck a mostly uninhabited forest and a farmer's wheat field. 
Reacting to the IAF attack, Pakistan Air Force strikes back and according to the MoFA-Pakistan, "This was not a retaliation to continued Indian belligerence. We have no intention of escalation, but are fully prepared to do so if forced into that paradigm. That is why we undertook the action with clear warning and in broad daylight." Nonetheless, MEA-India claimed that Pakistan de-marched on the act of aggression against India. 
While, the Indian media reported that at least 325 terrorists and 25 to 27 trainers were eliminated at the camp when the IAF strike took place. Twelve Mirage-2000 jets took part in the operation and dropped 1,000-kg laser-guided bombs to destroy at least six-terrorist camps.  Also, India launched a renewed diplomatic aggression by briefing diplomats from foreign missions including China and the UK.
The military action took toll on religion sentiments as well. In a recent move by Pakistani devotees are denied visa. The devotees would miss Ajmer-Urs— an annual religious ceremony at DargahAjmer Sharif.
Cost of military action
This military action and the reaction by the two countries has resulted in any gain on either sides. According to a report, 3 Indian aircraft (two MIG 21 planes and a Mi-17-V5 chopper) were brought down, resulting in seven casualties (six airmen, one civilian), as opposed to one Pakistani F-16 down (as claimed by Indian sources). The cost of two MIG-21 is 6.53 billion Indian Rupees. The cost of one Mi-17-V5 helicopter is 1.45 billion Indian Rupees. That is a net hole of 7.98 billion Indian Rupees in the Indian exchequer. Also, one of the India's pilot, Abhinandan Varthaman, was captured.
The Sensex, India's stock market index, lost as much as 600 points as Indo-Pak tensions escalated. And the Indian rupee also fell by ₹0.41 against the dollar. While, the Karachi Stock Exchange, fell by 4%.
While, on Pakistan's side their climate change minister, Malik Amin Aslam in a news report has said that Indian MIG-21 has bombed their forest reserves and the government of Pakistan is undertaking an environmental impact assessment, and contemplating to file a complaint at the United Nations and other forums against India on 'eco-terrorism'.
War of word
The war was going on the media channels as they turned the studios into battle grounds. A war of word, conflicting media narratives not only confused the international community, however, those on the ground too had no idea of what is going on. While a report in Foreign Policy mention how India's media is war-crazy and journalism has taken a back seat to jingoism.
Besides, the International media be it Al Jazeera English, Washington Post, New York Times, The Guardian, Gulf News, Daily Telegraph, or Jane's Information Group, each one of these publications have questioned the Indian claims of 'killing 300 militants inside Pakistan'.
Concerned over the credibility of media, former Vice President of India, Hamid Ansari, says that "for the media to play its designated role, it must be impartial and unprejudiced in coverage of news and views connected with all segments of society."
Kashmir, a nuclear flash point
The Kashmir is the nuclear flash point that can explode anytime and is the real theatre of unspeakable violence and moral corrosion that can spin us into violence and nuclear war at any moment. The author, The God of Small Things, and The Ministry of Utmost Happiness, Arundhati Roy, in a write-up wrote that to prevent that from happening, the conflict in Kashmir has to be addressed and resolved.
Besides, one of the founding member of the Defense Planning Staff, India, Gen Ashok K. Mehta mentions in an article, "Pakistan's reaction was swift, signaling: 'you can do it, we can hit you back'. The big strategic take-away is that while India may have breached a 50-year old red line, it cannot claim air raids as the new normal or a game-changer. So another mass-casualty terrorist attack in India/J&K will present a decision-making dilemma for the government."
Moreover, former India's high commissioner to Pakistan, Sharat Sabharwal, in one of his write-ups says, "Pakistan fishes in the troubled waters of our own making in Kashmir. Force alone cannot build durable peace there."
Peace prevailed
The prime minister of Pakistan, Imran Khan, stood up and announced the release and return of India's captured pilot. Khan also offered peace talk to India. However, Indian Prime Minister, Narendra Modi refused to accept peace talks. Refusing to give peace a chance, in a media report Modi said, "Just now one pilot project has been completed. Now we have to make it real, earlier it was just practice."
Also, there is a visible de-escalation move from Pakistani foreign ministry's director general South Asia and SAARC, Dr. Mohammed Faisal in his tweet mentions that their high commissioner would be returning to Delhi.
Besides, India's foreign secretary, Vijay Gokhale is on US visit where he is expected to meet senior officials of the US administration and exchange views on major foreign policy and security-related developments, officials said. The visit to the US comes in the backdrop of growing tension between India and Pakistan.
Final word
The irony is that still 30% of Pakistanis and about a sixth of India's 1.3 billion live under poverty, as per the World Bank, which defines poor as those living on less than $1.9 per day. For the greater good of both the countries, they should focus on their economic wellbeing and provide a good governance to their population. While, reviving all the diplomatic channels between the two nations, it is high time to address the core issue of Kashmir which could prove a nuclear flash point anytime.
Bilal Hussain is a freelancer and writer. He was previously the sub-editor of the business section for Greater Kashmir and Kashmir Times. His principal interests are conflict economy, capital markets, the developmental sector, and ecological economics.