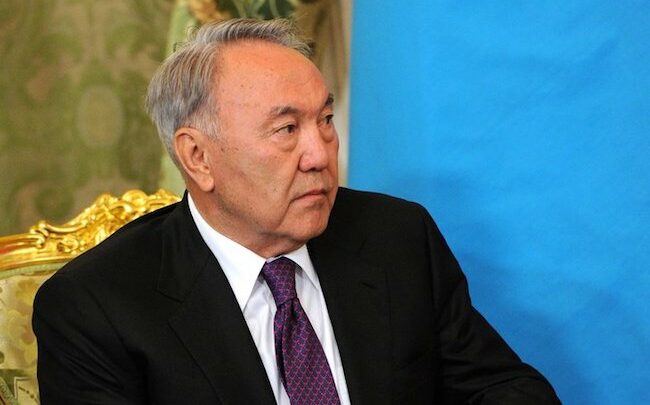 One of the longest serving leaders in the world, Kazakhstan's President Nursultan Nazarbayev, resigned on Tuesday sending shockwaves across the world.
Nazarbayev has ruled over the 9thlargest country in the world since the break-up of Soviet Union and Kazakhstan's independence in 1991. Before that, he served as the Prime Minister and First Secretary of the Communist Party of Kazakhstan, practically the first man in the republic, since 1984.
His resignation came in a pre-recorded television address, where he was seen expressing how uneasy it was for him to leave the post. President Nazarbayev who is now 78 years old, has been largely unchallenged ever since he ruled the country.
During the address to the nation, he said that he "decided to give up my powers as president," announcing that the speaker of the upper house of parliament, Kassym-Jomart Tokayev, would take over as acting president for the remainder of his term.
Known for his authoritarian style of government, Nazarbayev often convened televised government meetings with cabinet members where he criticized the subordinates for their failures to carry out reforms. A few weeks before his resignation, Nazarbayev sacked the country's government for inability to improve the Kazakh economy. 
There had been rumors over the past several years about Nazarbayev's possible resignation but they never materialized until now. New speculations arose recently when he formally requested the Constitutional Court to clarify the process of a presidential resignation. The court responded confirming that the president had a right to resign.
Independent Kazakhstan has not heretofore seen any other president. Many were convinced Nazarbayev would rule until his death because he had a tight grip over power in the country and because he did not have any strong challengers.
After Kazakhstan gained its independence, Nazarbayev was re-elected against mainly weak or fake opponents in 1999, 2005, 2011 and – most recently – in 2015. Like in many other states in the post-Soviet space, the presidential elections in Kazakhstan were criticized by foreign observers.
While Nazarbayev resigned, it does not mean he will release all levers of power. In many authoritarian regimes, old guard rulers give up their seats only in exchange for guarantees that their physical, political and financial security will be guaranteed. Therefore, his successor might have already been handpicked.Kazakhstan enjoyed a high degree of cooperation with the West, establishing base for many energy contracts with Western companies and governments. Kazakhstan is home to big oil and gas fields and has a huge economic potential.