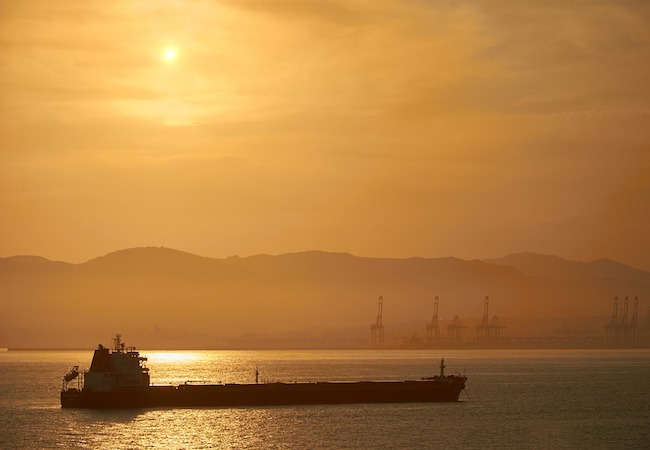 By Michael Bennett
Turkey-based shipping company Palmali Maritime Shipping is in the spotlight again for allegedly violating the U.S. imposed sanctions regime against Iran. The company is believed to have participated in the scheme for delivery of Iranian oil to Syria, evading Washington's radar.
According to Turkish Deniz Haber news agency the Foreign Assets Control Office (OFAC) of the U.S. Treasury Department has been investigating the chairman of the board of directors of Palmali, Mubariz Mansimov since November 2009.
According to the agency, the tankers operated by Palmali were delivering the crude oil and petroleum products to Syria in 2015–2017.
The shipments were allegedly made through the Fujairah port in the UAE.
The activities of Palmali in the context of violation of the embargo imposed against Syria, the US Treasury Department has been investigating over the past three years.
Based on their findings of suspicious activity, OFAC is said to plan a meeting with Mubariz Mansimov, the founder and head of the Palmali group of companies. Mansimov is a native of Azerbaijan who had been naturalized as a Turkish citizen. In 2015, Forbes magazine estimated his fortune at $1.3 billion, ranking Mansimov the 1415th on the list of the world wealthiest individuals.
Palmali Group of Companies was founded in Turkey in 1998. It is engaged in transportation in the Black, Mediterranean, Caspian and Baltic Seas.
The United States have imposed sanctions against Iran in November 2018. Restrictive measures in response to the continuation of the nuclear program provided for a complete blockage of oil exports.
The U.S. administration had signed waivers making exceptions for a number of suppliers and allowing them to buy Iranian oil for half a year.
China, Turkey, South Korea, India, Greece, Italy, Taiwan and Japan are among those allowed to trade with Iran until recently, when Trump had already announced the waivers would not be renewed in May. The exception was introduced for six months, that is, until May 2, 2019. At the same time, Greece, Italy and Taiwan have reduced the oil imports from Iran to zero in November 2018.
Michael Bennett is a foreign policy analyst specializing in Central and Eastern Europe
*The opinions and arguments of the contributor reflect the views of the contributor only and do not represent the views of Foreign Policy News.