HOME
China's strategy of achieving "Harmonious Socialist Society" through volunteer services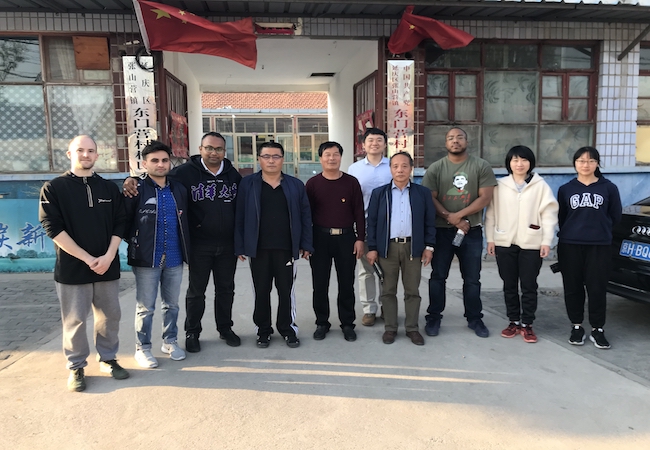 By Ammar Younas
Ever since, Deng Xiaoping, introduced " Reform and Opening up" into the Chinese politics and economic strategy, the official ideology of People's Republic of China has adopted couple of other new concepts as well. Chinese President Xi Jinping's Theory of Socialism with Chinese Characteristics and Belt and Road Initiative have spread China's tentacles on the entire world.
The vivid pragmatism with which Deng initiated the reform process—"It does not matter whether a cat is a black one or a white one, as long as it could catch mice"—required it so. Some of these concepts, which constitute the core contributions made by the following generations led, respectively, by Jiang Zemin and Hu Jintao, are "three represents," "harmonious socialist society," "new socialist countryside," and "scientific outlook on development." By means of these concepts, a road map is made up to achieve "a moderately prosperous society" by 2020, in a long, staged path towards Socialism, of which merely the first stage is being crossed now.
The Communist Party of China emerged in response to the contemporary issues of that time and its evolution vividly shows that the party engineered the socialist ideology as per the demands of that era. The concept of Socialism with Chinese Characteristics is a response to meet contemporary China's Social, Political and Legal demands. These ideological interventions were successful if we look at China's economic progress and securing a respectable place in world community.
During last three decades, China has shown tremendous plausible economic growth. It has successfully brought a large portion of its population out of poverty. It all came into reality because of its carefully designed domestic policies, laws and practices. China attracted foreign investments by facilitating big foreign investors to form joint ventures with Chinese companies and by designing State-Owned enterprises. China is becoming powerful day by day and it is obvious that it will continue like this for next couple of decades. China's policy makers are doing risk management and feasibility analysis on regular intervals and communist party is coming up with next ideas to mobilize the China's social resource.
Chinese government through its top down policy approach is now concerned about engaging the ordinary citizens in order to collect the feedback of their policies and to maximize the outreach. During 19th national congress of the communist party of China (CPC), party took a major historical decision of building a moderately prosperous society in all respects and a modern socialist country in all respects. To implement the strategy, party decided to revitalize the countryside. China traditionally is an agricultural society and rural population is the real concerned group for Chinese government.
Different volunteer organizations such as Volunteers Organization for Innovative Country Services (VOICS) directly under the administration of the Ministry of Civil Affairs of China came up with an action plan to implement the strategy of revitalizing the China's countryside.
Voluntary service can help in increasing social cohesion among communities and serve as an important effective channel to acquire the feedback required to revitalize rural areas. These volunteer organizations focus on building a professional volunteer service network with the Chinese characteristics of rural revitalization, "led by the party committee and coordinated by the government to provide professional services allied with social forces", through the integration of social resources. Different types of volunteer services are being initiated to promote innovative project development and to increase the interaction between urban and rural areas and their populations. The underline ideology of these volunteer services is to promote the construction of new socialist countryside, and to enhance the development of urban and rural integration in China.
For example, Volunteers Organization for Innovative Country Services, a leading volunteer Organisation in China introduced the "Sunshine Ambassador" project in order to establish 100 international rural volunteer service bases nationwide. These volunteer training bases will provide practical trainings to volunteers and build a pool of professional volunteer talents ready to be deployed anywhere anytime. It is hoped that through the practical training on the site, volunteers not only help in community development but will make plans and give recommendations to rejuvenate the countryside.
In recent years, even Chinese's foreign investment has been seen diverting from infrastructure development to the community development. China is investing into education, healthcare and other social sectors and this investment is also directing the attention of China's original investment in infrastructure. When China is investing in community development in other countries, it is obvious that China will work with its own communities on priority bases as well. To approach China's rural communities through volunteers is indeed a good tactic to utilize the country's social resources and to bring people of rural and urban areas closer.