INTERVIEWS
MIDDLE EAST
SOCIETY
UN Women Regional Director for the Arab States and Asia-Pacific regions Mr. Mohammad Naciri discusses the role of women in development of Saudi society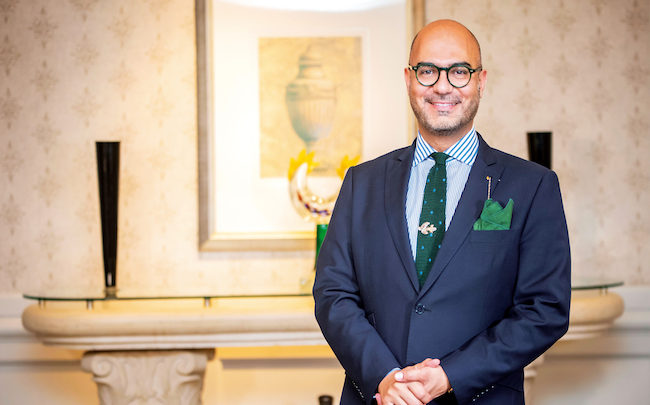 By Alexander Woodman
A.W. What is your role in the collection of data regarding the participation of women for the development survey in Saudi Arabia?
M.N. First of all, it is crucial that I can count Saudi Arabia as a partner in UN Women; an organization which is dedicated to gender equality and female empowerment. It was a privilege to work on the data collection for this project, which focused on the accomplishments and remaining gaps in this program. Our work was a tremendous achievement.
This information will help to uncover information regarding the full potential of women and enable them to more easily reach their goals. The survey used helped to clearly document many of the recent and past achievements of Saudi women. I want to take this opportunity to assure all of you that this organization; UN Women, stands firmly with Saudi Arabia. I can guarantee that the collected data will ultimately serve to improve policy and allow more opportunities for women. These improvements will have a positive effect on the lives of all Saudi women and will reflect well on the treasured Saudi community, as well.
A.W. In your opinion, what is the most critical reason for gender equality and women empowerment globally, and in particular, in Saudi Arabia? In what way can this process of data collection address these gaps?
M.N. In my opinion, the concept of gender equality and women empowerment marks a new beginning in the history. This is one more effort to bring together all of the people who are affected by this issue. It can clearly be the start of truly making this world more equal for everyone. By taking the time to discuss and analyze this data, would be a historic chance to move forward on the issues of gender equality and women empowerment at the local, national, and international level.
The information gathered showed the following data explicitly related to the Saudi society 1) 20% of the Shura Council seats were reserved for female members; 2) Women were elected in municipal councils; 3) The participation of women in the labor market has grown from 12% (2009) to 18% (2017); 4) Women's mobility reached a new level as a result of granting them driving privileges; 5) Women accounted for 20% of private sector's investments in 2017; and 6) Over 450,000 job vacancies were announced for women this year.
A.W. Can you discuss the alignment between the UN 2030 Agenda for Sustainable Development and Saudi Vision 2030?
M.N. I would like to take some time to emphasize the symbolism between the 2030 Agenda and the agenda for Vision 2030. This was another indicator of the Saudi dedication and commitment to work on behalf of the transformation in the lives of woman. This is a holistic approach, which includes the social, economic, and political development of the country. Further improvement of this data quality and the coverage of Sustainable Development Goals (SDGs) indicators will be critical to align the State programs with the goals and targets set for Vision 2030.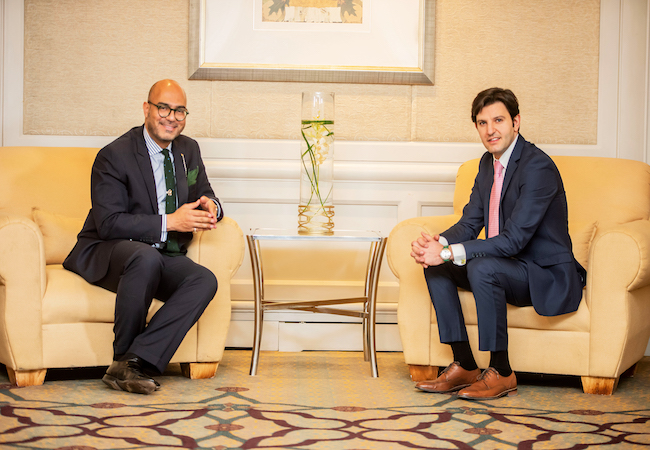 A.W. What new information from the Arab states will you bring to the Asia-Pacific region?
M.N. The opportunity to end my journey in the Arab region at this conference, with the launch of "The Role of Women in Development: Towards a Vibrant Society" is beyond memorable. I will use this incredible experience and what I have learned to address the issues of gender equality, peace, and security. Moreover, I will continue to support this region even after my departure. I look forward to collaborating further with Alwaleed Philanthropies and being a leading force in spearheading changes for all women in the world.
A.W. What are the most important accomplishments as a UN Women Regional Director for the Arab States?
M.N. I have started my tenure in 2012 as Deputy Regional Director for UN Women in the Arab States. During these years, I have witnessed the tremendous growth and progress of this region. I have constantly provided policy assistance, which has supported more than seventeen countries, including Saudi Arabia. As UN Women Regional Director for the Arab States I could not wish more outstanding event than this conference "The Role of Women in Development: Towards a Vibrant Society." Celebrating the advances made by Saudi Arabia in producing gender data, is one of the impressive accomplishments for me on the way of development gender equality in this region.
*This post contains affiliate link(s). Click here for Affiliate Disclosure.