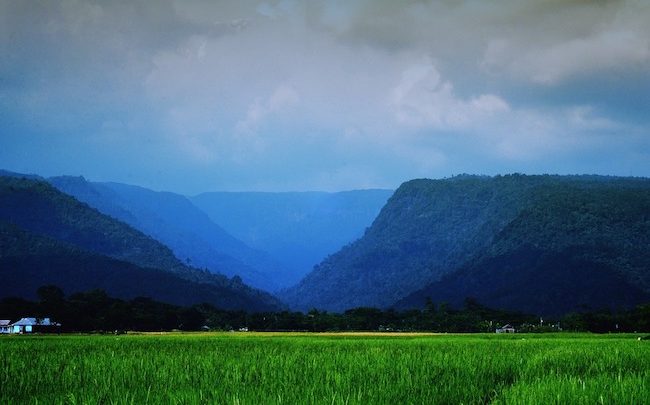 By Mohammad Ziauddin
Bangladesh is booming. The International Monetary Fund projects its Gross Domestic Product will grow by more than 9 percent a year for the next two years to nearly $1 trillion in 2021, the 50th anniversary of Bangladesh's creation. 
No one foresaw this trajectory. Bangladesh was one of the poorest and most troubled nations in the world a half century ago. By the end of 1971, Bangladesh had secured its independence from Pakistan, but at great cost. Much of the country lay in ruins due to war. According to the World Bank, the poverty rate in 1972 was 82 percent. Six million homes were destroyed and nearly 1.4 million farm families were left without tools or animals to work the land. Famine followed in 1974.
Bangladesh had won its independence, but 3 million Bangladeshis were killed by the Pakistani army and its collaborators. A quarter of a million women and girls were dishonored. Forty million Bangladeshi's were displaced, with 10 million of those taking refuge in India.
Slowly, Bangladesh rebuilt, led by Sheikh Mujibur Rahman, also known as Bangabandhu or "the friend of Bengal." The country's devastated transportation and communication systems were rehabilitated. Resources were found to renew the housing sector and repatriate refugees. A new constitution that established Bangladesh as a secular and democratic nation was signed in 1972.
Now, Bangladesh is an international success story. Strong economic growth has made it possible for the government to invest in infrastructure projects that are rapidly modernizing the country.
Electrification coverage reached 93 percent in 2019, above the global rate of 89 percent. Ten years ago, just 47 percent of Bangladeshis had access to reliable electricity. In addition, Prime Minister Sheikh Hasina, Bangabandhu's daughter, inaugurated six new power plants in February. A hundred have been built in the last decade. Bangladesh is now producing a surplus of power for the first time.
Bangladesh also opened the country's second liquefied natural gas terminal in April, a month ahead of schedule. The new facility will enable the import of an additional 3.75 million metric tons of liquefied natural gas a year, doubling the country's import capacity. "This is a huge achievement for our country's energy security," according to Nasrul Hamid, Bangladesh's state minister for energy and power. "We are taking more initiatives, including onshore and offshore gas exploration, to help feed the expanding economy."
Energy security is the gateway to even more progress in other areas including ever- widening internet access and mass-transit.
Progress in expanding internet access has moved at an exceptional pace. In June 2014, 38 million Bangladeshis had access to the internet. By this April, almost 94 million people had access, an increase of nearly 150 percent in less than five years. Half of Bangladeshis are now online.
With electricity so broadly available, the country is more digitally connected than ever. This has ended the isolation and boosted the commercial prospects of many communities. With a growing population of technically educated people, Bangladesh is well positioned for an expansion of its already robust software services industry.
To complement this virtual growth, Bangladesh is also expanding its terrestrial assets. The Padma Bridge project, for example, will create a 6.15 kilometer bridge over the Padma river about 50 kilometers south of the nation's capital, Dhaka. The span will link Southwest and Eastern Bangladesh, cutting travel time between Dhaka and Bangladesh's third largest city, Khulna, from 13 hours to 3 hours. This will transform the economy of Bangladesh. New industries will sprout and flourish. The bridge is predicted to boost Bangladesh's GDP by 1.2 percent.
Construction on Dhaka's new metro rail service is ongoing. The first line is 25 percent complete and will begin operations in December 2021. It will have 16 stations. It will carry 60,000 passengers an hour and reduce travel time from at least two hours to just 36 minutes for the roughly 20 kilometers between Uttara North and Motijheel. An additional five lines are planned, with the full network due to be completed by 2030.
Bangladesh has changed dramatically, especially over the past decade of its nearly 50 years of independence.
Mohammad Ziauddin is Bangladesh's ambassador to the U.S.