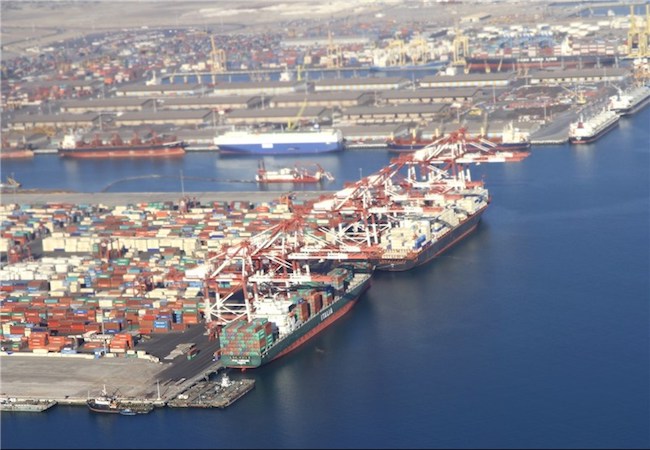 In recent years, increasing political importance of new transportation corridors made them one of the main tools in international relations. Especially, in Eurasian continent this trend necessitated big powers to propose different transportation projects in order to enlarge their scale of influence. Small countries in turn rushed to actively participate in such projects to become a main connector and keep their regional importance for big powers. Transportation corridors and projects such as Belt and Road Initiative, North-South corridor, South-West corridor are examples of these projects. These ambitious projects created competition between big powers and small states substantially affecting the character of regional and international relations.
One of these projects is Persian Gulf and Black Sea transport corridor (PBTC) that proposed by Iran in recent years (İras, 2017). The main goal of Iran in this project is to reach Europe through South Caucasus and Blacks Sea. From geopolitical point of view this projects enables Iran to decrease its dependence on Turkey for exporting its products to Europe. Iran aims to play crucial role in cargo transportation from India and Persian Gulf countries to Europe by using transit potential in the region. Project already draw the interest of European countries such as Bulgaria, Greece and Ukraine (Huff Post, CTS, 2017).
Along with dependence on Turkey there have been several problems with Turkey that substantially disrupted transportation process of Iranian products. In 2016 , there was a longstanding transit dispute between Iran and Turkey arising from different fuel prices. The border with Turkey often becomes scene for the heavy traffic formed by trucks carrying products (Financial Tribune, 2017). There also security problems in the border with Turkey. In one of the incidents several Iranian trucks have been attacked in Turkey, which Ankara has blamed on Islamic State (ISIS) and armed forces affiliated to Kurdistan Workers' Party (PKK) (Al-Arabiya, 2015).
Other important regional transport project for Iran is North-South transport corridor through which it could export its products to Europe (Atlantic Council, 2019). Like the route from Turkey this corridor also makes Iran dependent on other regional power. In this case Russia will have opportunity to influence export flows from Iran. In current circumstances Iran has good relations with Russia which implies that Moscow will provide necessary opportunity for Iran to export products. However, taking in account the sensitivity of the political relations in the region Iran wants to secure sustainability of export by diversifying transportation routes.
Despite of Iran's ambition it is not easy to by pass big powers as they also have big impact on the countries that PBTC will get through. If Iran will intend to reach Black Sea through Azerbaijan, which already has all necessary infrastructure, it will much more beneficial and commercially viable. However, Teheran has not yet pronounced clearly its intention and Baku is not inclined to be involved into the project which is not acceptable to its closest ally Turkey. Besides, Azerbaijan already participates in other important regional projects that promises more geopolitical and economical gains. Therefore, it is not advantageous for Azerbaijan to cooperate with Iran in this project future potential of which is unclear and create political problems with its main economic partners like Turkey and Russia.
If PBTC will go through the Armenia in South Caucasus it will not create noticeable political contradiction as the Iran has good relations with Armenia and is one of  two countries that enables Armenia to export its products through land. Moreover, Armenia has political problems both with Azerbaijan and Turkey because of the ongoing occupation of Azerbaijani territories and thus is isolated economically by them. Therefore, Iranian President Hassan Rouhani sees Armenia as the best alternative as it does not have political problems with Iran (Eadaily, 2016).
Despite absence of political problems Armenia lacks necessary infrastructure to participate in this project. One of the routes that Armenia could use to join PBTC is railway. For the use of Armenian railroad in this project  southern Iranian-Armenian segment must be built. The total value of this project estimated to be around 3.5 billion US dollars which is the beyond financial capabilities of Armenia (Eurasianet, 2018). As the Iran itself has financial problems Armenia hoped to foreign financing for this project. However, has not managed to attract investments as it is clear that nobody will allocate such a large amounts of financial resources to the project that does not has future efficiency. The negative attitude of Russia also played important role here as the Armenia conceded its railway system to the "Russian Railways" in 2008 for 30 years (Common Space, 2018).
Armenia could also participate in PBTC using its highways. However, in Armenia highway infrastructure is not in good condition and requires modernization and reconstruction. In order to solve the problems in this sphere Armenia began to implement its largest transport project of North-South Highway from 2012 and was able to renovate only 20% of it (Jam-news, 2019). This project also requires big amount of financial resources (2 billion US dollars) which again makes Armenia dependent on foreign financial assistance which hard to attract. Along with slow process of construction from December of 2018 the construction of the road suspended because of  financial issues (Finport.am, 2019).
In the case of Georgia there is no alternative to it within the PBTC. Because both directions, from Azerbaijan and Armenia, should go through Georgia in order to reach Black Sea and then Europe. Also, Georgia does not have any political problems with the countries participating in this project and already ongoing  problems with Russia make future pressure from Moscow less affective.
At the same time there is big political confrontation between Iran and USA that could create barrier for Georgia's participation in the project. Considering that foreign policy agenda of Georgia directed towards western Integration, cooperation with Iran is not a rational choice. On the other hand, in all important regional projects Georgia cooperates with Azerbaijan and Turkey. Therefore, it is not convincing that Iran could be able to attract Georgia to the PBTC, which is not in interest of its main partners.
Despite official negotiations Georgia and Azerbaijan is not much interested in this project like Armenia. Armenia's interest is understandable as it has been left aside from other projects in the region and therefore it wants to free itself from economic isolation by participating in this project. However, mentioned political and financial barriers makes implementation of this project impossible. Besides, political confrontation of Iran and the U.S. does not seem to be solved in the near future which completely undermine chances of implementation of PBTC.