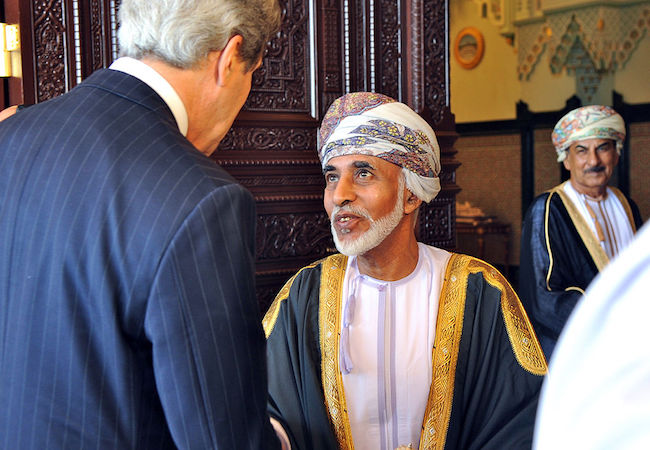 Portraits of Sultan Qaboos bin Said flooded on social media in the morning of 11 January 2020. Less than a month ago, his pictures celebrated the Sultan's return to Oman after receiving medical treatment in Belgium for his long-standing illness; however, today, messages were anything but joyful: the beloved and charismatic Sultan of Oman, who had been in power for 50 years, had passed away.
The announcement of his death was issued in the early morning of Saturday, bringing his reign to an end, whilst no successor had been appointed. Oman has a unique system to appoint the new ruler: according to Oman's Basic Law of 1996, a successor from the Royal Family had to be chosen at a family council within three days of the Sultan's death; should they not agree on a successor within three days, Sultan bin Qaboos had prepared a closed envelope with the name of his recommended successor. However, the Royal Family decided to unveil his will only within a few hours of his death, with Sayyid Haitham bin Tariq Al Said being appointed the new Sultan of Oman.
The rocky road ahead
No other Sultan will be considered the Father of Oman, with the emotional connection this perception implies. Domestically, Sultan Qaboos (born in Salalah, in the Southern region), was seen as a symbol for unity, having developed a unified Omani identity throughout a 309,500 Km2 territory characterised by the diversity of the different regions and tribes. Some of the fundamental aspects of the country's identity are indeed diversity, tolerance and mutual respect. These have also been translated into the Sultanate's foreign policy, as stated by the "friends of all, enemy of none" principle. The Sultanate has often held a unique stance within the GCC and an independent approach towards regional issues, particularly on Iran.
While the new Sultan Haitham bin Tariq Al Said has promised continuity of Sultan Qaboos' pragmatism and moderation, widely recognised both internally and internationally as a positive (and sensible) stance in an increasingly convoluted neighborhood, some have been asking for years whether this foreign policy direction will survive Sultan Qaboos' reign. And the truth is that pressing challenges, both at home and in the country's surroundings, have been increasing dramatically since the drop in oil prices in 2015 and the widespread instability of neighboring countries that does not seem to come to an end.
In this setting of escalating tensions, Oman is facing internal challenges that will require more categorical responses. While the 2011 Arab uprisings were of a softer nature in Oman that elsewhere in the region and popular demands were perceived to be addressed to a satisfactory extent, the new leader will undoubtedly be required to go much further to provide acceptable solutions to his citizens' concerns. While Sultan Qaboos dealt with aspects such as combating corruption, advancing the role of women in society, and providing equal opportunities for all, there are related outstanding issues concerning unemployment, economic diversification and managing budget deficit, as well as personal freedoms and human rights.
Some Omani voices have openly been saying that the measures taken to date, as well as those set out in the country's vision strategies and five-year plans that guide domestic policy, are not enough, and their implementation has fallen short of the necessary action to tackle socio-economic challenges. Some argued that this may have been due to the late Sultan's illness that has kept him away from Oman for long periods of time since 2014, and which would have prevented the Government, with a highly centralised decision-making process, to take more decisive action in spite of the imperative need to do so. The new Sultan will have to take on this challenge, and be prepared to face growing pressures to take sides in the regional crises.