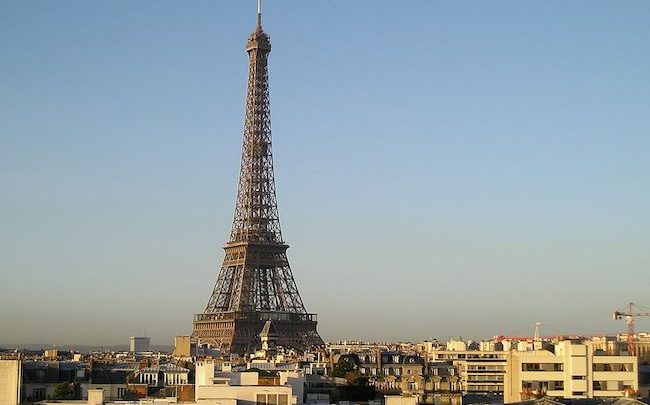 By Irina Tsukerman and Dr. Frank Musmar
France self-interest in North Africa motivated the French officials to join the alliance of Egypt, Greece, Cyprus, and UAE, especially after Turkey secured a foothold in Libya through backing the internationally recognized government in Tripoli against the Libyan National Army (LNA) of eastern commander Khalifa Haftar, who is supported by the alliances.
On May 13, 2020, Egypt announced an international alliance that includes Greece, Cyprus, the United Arab Emirates, and France to confront provocative Turkish moves in Libya and the Mediterranean. On June 17, 2020, a French defense ministry official accused the Turkish navy of harassing a French warship on a NATO mission and requested NATO to stop Turkey's recent behavior towards its allies not just in Libya, but other issues such as Ankara buying Russian S-400 defense systems and blocking NATO defense planning for the Baltics and Poland.
On August 13, 2020, French President Emmanuel Macron ordered joint military exercises by French and Greek forces in the eastern Mediterranean, in response to renewed Turkish oil exploration in waters disputed by Greece and Turkey. President Emmanuel Macron ordered French troops to the Eastern Mediterranean to provide military assistance to Greece, raising the stakes in France's growing regional confrontation against an increasingly assertive Turkey.
France conflicts of interests will hinder its ability to be an influential player in the alliance due to the coherent relations with countries that considers Turkey allies such as Qatar, due to self-interest in Africa, and due to major Middle Eastern players (Egypt, Israel, and Greece) having other expectations that France may not be able to meet. Qatar and France have coherent relations in foreign policy and similar position towards a large number of the Middle East and international files. According to Mr. Franck Gellet, the Ambassador of France to Qatar, the bilateral trade between his country and Qatar reached a historic high 3.5bn Euro in 2018 with an expectation to increase by 13 percent in 2020. Moreover, Mr. Gellet mentioned that near to 120 French companies that are significant groups leaders in their fields are present in Qatar in different areas such as oil and gas, aeronautics, defense, security, infrastructure, construction, engineering, urban development, transport, environment, information technology, hospitality and mass retailing.
On the other hand, Qatar has similar, if not higher bilateral relations with Turkey. According to the Qatari Foreign Minister Mohamed bin Abdulrahman Al-Thani, Qatar has strategic ties with Turkey in the fields of economic, investment, commercial, energy, and defense. Speaking to Al Jazeera television, al-Khater said that both countries support the Libyan Government of National Accord and support the political solution in Libya based on Skhirat Agreement" al-Khater said. Indeed Qatar has essentially bailed Turkey out and is coordinating closely on various military and soft power operations throughout Africa, including in the Sahel.  Accordingly, The Qatar-Turkey relations will complicate France's role in the new alliance against Turkey.
Another complication for France is Italy-Turkey relations. On August 17, 2020, and during a phone call between President Recep Tayyip Erdoğan and Prime Minister Giuseppe Conte, the two presidents agreed to strengthen cooperation and dialogue in the Eastern Mediterranean. They also affirmed the need to find a solution that protected the rights of all countries in the region, including Libya. Many politicians expect that Italy would stay Turkey's strongest advocate in Europe. Recently, Turkey liberated Silvia Romano, the Italian aid volunteer who was kidnapped in Kenya and freed him in Mogadishu. In return, Italy will support Turkey's positions in its accession talks to join the European Union.
In Libya, the situation is even worse. Turkey and Russia's relations are at best it could be most recently, which resulted in Russia giving Turkey its latest missile technology, S-400. However, Turkish officials claim that France has been the one permitting and encouraging Russian involvement in Libya through their mutual support of eastern commander Khalifa Haftar. Turkey officials see France as Russia's facilitator in Libya and consider it a threat against Nato and to Turkey relations with Russia. The situation is complicated by the fact that Russia and Turkey seem more than willing to cut deals under the table, most recently coming to a "miraculous" agreement over freezing the advance of Turkey-backed forces in Cizre (a red line for Egypt), when it seemed that Egypt would be entering special forces and that a more direct proxy war was imminent. President Macron said while addressing the Armenian community. "For the French government, the problem with Turkey is larger than Libya," Analysts explained that Macron links between Turkey's ruling Justice and Development Party (AKP) and the Muslim Brotherhood considering both are something troubling for Paris, as they are arch-foes of French allies the UAE, Egypt, and Saudi Arabia.
France is aggressively pursuing its traditional interests throughout Africa. In the past, Qatar's involvement in the Sahel was most unwelcome by at least some elements in Paris. Most recently, however, France has appeared to have sided with Doha in allowing the "institutional coup" ousting a Morocco-backed president in Mali to take place. France may be concerned about the expansion of Moroccan diplomatic and soft power influence in the Sahel, which may put its interests at risk. In any case, Turkey, which is also backing Islamists operating in Mali and elsewhere, is indeed a beneficiary of this arrangement.
It is clear, then, that the alliance with France at best has its limits. There are some scenarios for how this coalition functions in practice:
Scenario 1: France's cooperation is limited to the Eastern Mediterranean, where France, along with other EU countries, has an interest in preventing Turkey's illegal gas drilling, potential conflicts with neighboring countries, illicit delivery of weapons to Libya, and unlawful migration flow from Libya. There, France's interests are apparent, and its mission is limited and delineated. France views this mission as separate and independent from its other interests in Africa. It has committed itself to play a preventative role only, which does not conflict with its other interests and obligations.
Scenario 2: France views Libya and East Mediterranean as interdependent and inseparable issues, because Libyan ports are where the Turkish weapons are delivered, and because Libya is a source of migration flow to the East Mediterranean. Additionally, France sees Libya as its traditional sphere of influence, and further Turkish encroachment infringes on France's economic and political interests in cultural, political, and economic impact in North Africa and the Sahel in general. France is an informal ally on the Egyptian/LNA/HoF/Haftar side of the conflict but less out of interests in a particular outcome in Libyan politics than in terms of keeping Turkey out and its access to resources and secured presence.
To that effect, France may prove to be reliable only to the extent of preventing further physical Turkish incursion; if Russia and Turkey cut a more public or visible deal or if Turkey is more flexible in negotiating with other NATO members, France may end up playing a more ambiguous role that may not directly benefit Egypt and Haftar.  It is even possible that depending on how things go, France may come to an arrangement to support GNA, provided Erdogan makes commitments to prevent the flow of migrants and not to cause further problems for France's involvement in the region.
Scenario 3: Despite joining the Egypt-led anti-Turkish maritime coalition, France is far more concerned with overall retention of influence than any specific alliance or coalition or operation at any given moment, and sees these group exercises as temporary, transient, and tactical. In other words, should a different opportunity arise to protect its interests, such as a separate arrangement with Turkey in a broader set of issues, it is entirely plausible that France may withdraw from its commitments, just as it withdrew from NATO-wide operations when they no longer suited the agenda and France's operational preferences.
Furthermore, if the US continues its balancing act with Turkey, a position which seems fairly entrenched on some level, despite some level of annoyance exhibited through a partial lifting of the Cyprus embargo recently, France may opt to play off "maneuvering neutrality" in appearing willing to make harsh political comments in speeches but abstaining from unilateral sanctions and rather trying to come to a limited understanding with all parties, to its advantage. Faced with pressure by Qatar and Iran on the one hand and the US on the other, France appears to be increasingly pushing for an independent role in Europe.
On the one hand, it is apparently working with Germany and UK to opposed the renewal of the Iran arms embargo and the imposition of the snapback sanctions. On the other hand, it is dedicated to the continuity of the French legacy in Africa. The image France is choosing to project is not so much of being able to play all sides but of being able to navigate diverse alliances and geopolitical combinations not according to any framework but according to its interests in specific scenarios. But can France return to its ambitions of being a supreme power if it is economically dependent on Qatar and Iran, and when its internal situation is fraught with divisions, protests, and dissatisfaction over President Macron's handling of the pandemic? While all of this is happening, Macron appears dedicated to expanding the French economic trade role with Lebanon and to reassert itself in Iraq independently from the general US-led counterterrorism efforts. His meetings with the pro-Iranian al-Maliki signal that Macron may be an obstacle in the US' little attempt to force the Iranian presence out of the country, just as his willingness to cut deals with the Hezbullah-led Lebanese government will inevitably act to thwart the impetus to reject Iranian influence, which has been the cornerstone of the US policy in the Middle East lately.
This also raises the question of whether the UK and Germany will find themselves pursuing more assertive and, at the same time, a lot more openly anti-American policies beyond Europe, and whether and how these splintering traditional alliances will impede US efforts to counter Iranian and Islamist influence.
Finally, while France has been a purveyor of revolutionary jets all over the MENA region, UAE's entry into an alliance with Greece and the introduction of its airpower into the equation may render the French role in that alliance less obviously necessary. While France welcomes an opportunity to be seen as showing some muscle, if there is an opportunity to save expenses and redirect its resources elsewhere, this consideration – an entry of a new ally to hold off an adversary at bay – may enter the French calculus concerning the limits of its role in this coalition. While for UAE, this alliance is an opportunity to reengage with France and to try to sway it away from Qatar influence, the French have recently been privileged to internal anti-Emirati campaigns, which may prevent the political relationship from improving even as the two countries are engaged in defense operations side by side.
France's complicated and somewhat unpredictable role in this coalition illustrates not only the shifting and somewhat ephemeral role of modern-day alliances but the complexity of engaging with various actors on some fronts without any real ability to separate multiple conflicts of interests resulting from these engagements elsewhere. For European countries, especially, the new "Cold Wars" are situations less where they are aligned with either side and more where they get to play off their interests among the polarized other countries, depending on the issue and their interests. Are France and others merely mercenaries? Are they friends or foes, allies, or obstacles? Will the future of coalitions be limited to specific issues, and will the idea of "trust" in times of war become a thing of complete past, complicating the multidimensional battlespace still further?  These are all questions worth exploring; for the new emerging threats challenging all efforts in all areas is less about knowing who the enemy is and how it operates than on figuring out who is and isn't a friend or an ally.