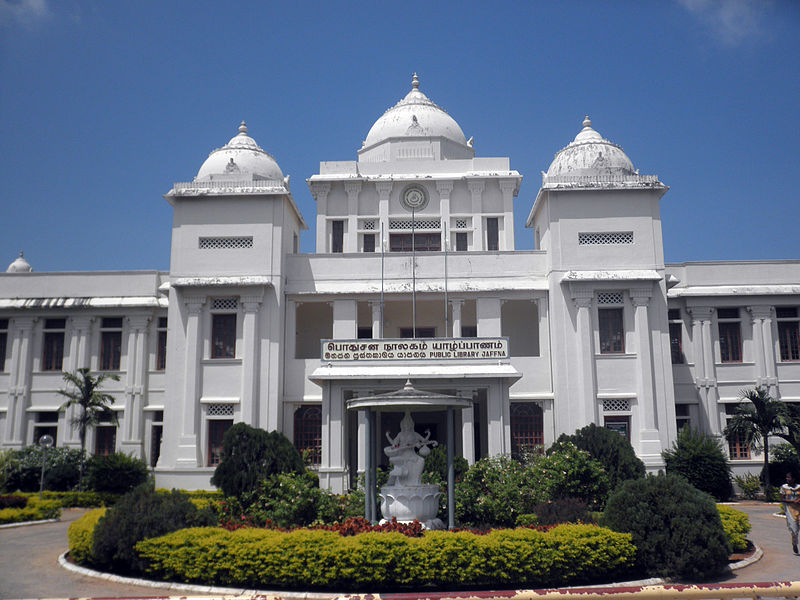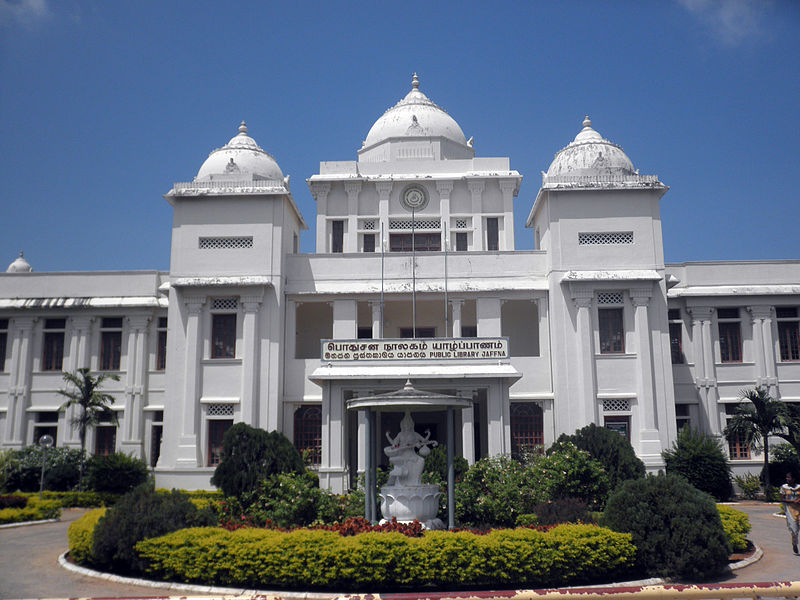 Against the backdrop of alleged rights violations in the war against the LTTE, British Prime Minister David Cameron today made a historic visit to Sri Lanka's Northern Province and met Tamil leaders, including the newly-elected chief minister CV Wigneswaran.
Hours after the CHOGM summit opened in Colombo, Cameron flew to northern Sri Lanka becoming the first foreign leader since 1948 to do so. The Tamils' treatment at the end of the country's civil war dominated the run-up to the Commonwealth summit with the British Prime Minister defying calls for him to boycott the event in protest against alleged human rights abuses.
Cameron has insisted there should be a proper investigation into alleged Sri Lankan war crimes in the final months of the conflict which ended in 2009. In a highly symbolic move, Cameron traveled to the Tamil-dominated north of the country and toured a library in Jaffna, which was repeatedly attacked and rebuilt during the conflict and met chief minister CV Wigneswaran, of the Tamil National Alliance.
Cameron was greeted by a group, mainly women, who claim their relatives disappeared during the conflict and who were "absolutely desperate" to press pictures of their loved ones and petitions into the hands of British officials, BBC reported.
There was also a rival demonstration by pro-government supporters calling for an investigation into alleged abuses during the period of British rule prior to 1948.
Before returning to Colombo, Cameron also visited the offices of the Uthayan newspaper, whose presses were burned down earlier this year and whose journalists have been routinely attacked. "This is going to make a very lasting impression on me. That is something you don't forget," Cameron told journalists at the Uthayan ("The Sun") daily.
"But it's only when you see it with your own eyes, it really brings home just how much you're suffering," Cameron said.
The Sri Lankan government has reacted angrily to suggestions that Cameron will press President Mahinda Rajapaksa over human rights during the three-day Commonwealth Heads of Government Meeting (CHOGM).
Source: The Hindustan Times