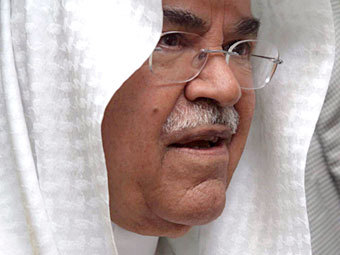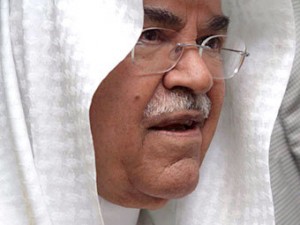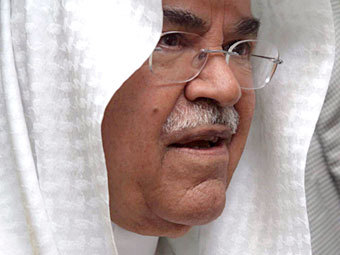 Saudi Arabian oil minister Ali Naimi gave an upbeat view of world oil markets on his arrival in Vienna Monday for OPEC talks on Wednesday, saying demand for oil was "great," that global economic growth was improving and, indeed, that the market was in the best possible situation.
Naimi, whose country is the world's biggest exporter of oil and which is OPEC's de facto swing producer, was asked whether Saudi Arabia would need to reduce production in the second half of next year because of concerns about potential oversupply.
"I am not pessimistic about the market," Naimi said. "The market is doing well for the past two years. Inventories are right-positioned. The market is in the best situation it can be. Demand is great, economic growth is improving, why do you want to be so pessimistic?" he said in response.
Naimi was also asked specifically whether cuts would be needed to accommodate increased exports from Iran in the event of sanctions being lifted.
"Why cut production? Demand is there," he said. "I want you to go with one message. Be an optimist. There is good economic growth, there is good demand, the market is big, and everybody is going to supply what they can to satisfy the demand."
Interrupting a question as to how Saudi Arabia would respond if Iran were to resume exports at pre-sanctions levels, Naimi said:"'If,' 'if,' 'if.' Stay away from 'if.' No scenarios. 'If' doesn't do it." OPEC is expected to maintain its current 30 million b/d crude output ceiling at Wednesday's meeting, despite projections of reduced demand for its crude below that level.
The International Energy Agency in its November oil market report said it expected demand for OPEC crude, plus movements in and out of stocks, to fall to just 29.1 million b/d in 2014 from 30 million b/d this year as the shale boom in the US pushes non-OPEC production higher.
On a quarterly basis, the IEA sees the call on OPEC falling by 1 million b/d between the fourth quarter of this year and the first quarter of 2014, from 29.6 million b/d to 28.6 million b/d, and remaining at a similar level through the second quarter.
OPEC's November report has slightly more optimistic numbers, the call on OPEC crude falling to 29.57 million b/d in 2014 from 29.88 million b/d this year. On a quarterly basis, it sees the call falling from 30.41 million b/d in the fourth quarter of 2013 to 29.16 million b/d in the first quarter of next year.
A Platts survey of OPEC and oil industry officials and analysts last month estimated OPEC production at 29.93 million b/d in October.
Source: Platts