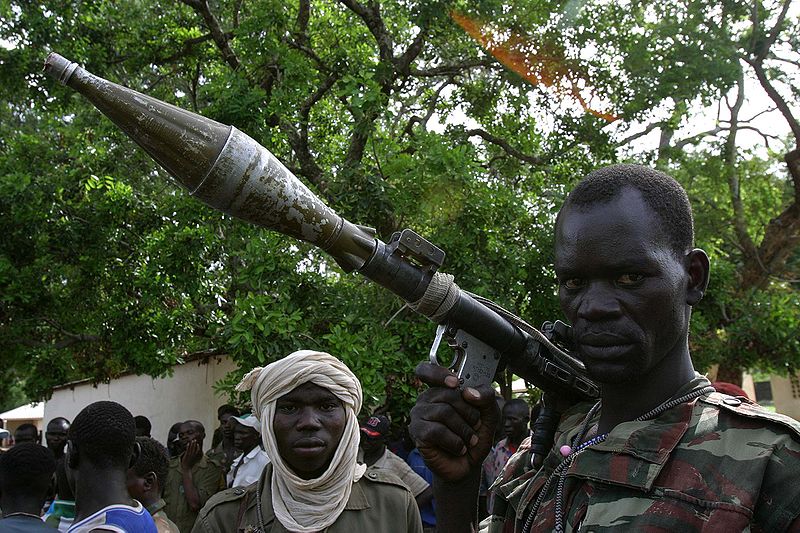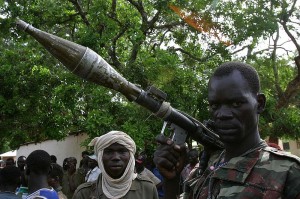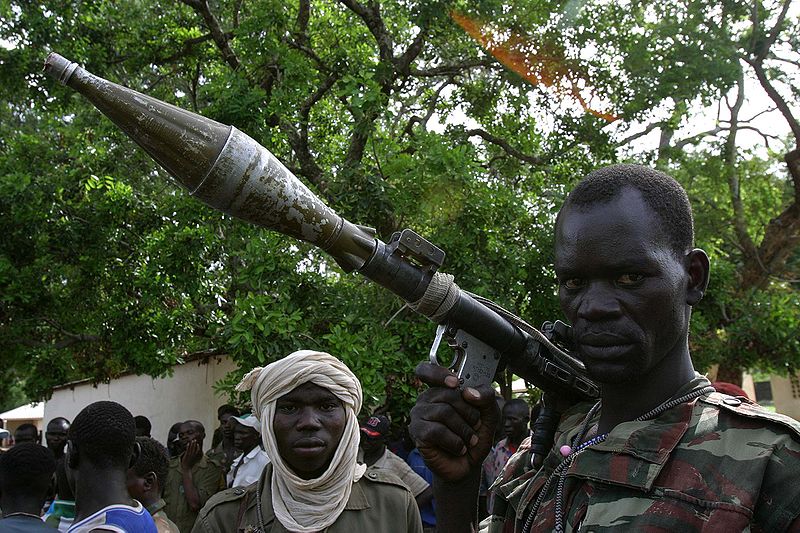 Worsening humanitarian crisis in the Central African Republic (CAR) left 159,000 displaced and over 600 killed, UN's refugee agency, UNHCR Spokesman Adrian Edwards said on Friday.
"We are seeing a further deterioration in the situation in Central African Republic. In the capital Bangui the fighting and sectarian violence of the past week has displaced an estimated 159 thousand people, with 450 killings reported there and 160 in other parts of the country according to the National Red Cross and Danish Refugee Council," Edwards said in a press conference in the UN Office at Geneva on Friday regarding the crisis in CAR.
Edwards pointed out that these reports are mainly coming from locations in northwestern CAR, and added, "At the airport in Bangui, there are 38 thousand people, currently without latrines or washing facilities and with no shelter from the rain or sun. Conditions there and elsewhere are deteriorating.12 thousand people are currently at the Saint Joseph Mukassa church in Bangui."
UNHCR indicates that people there urgently need food, shelter, soap and other basic aid. Among them are 460 people needing medical attention. This includes 101 pregnant women.
"We are working with fellow UN agencies and NGOs to scale up humanitarian operations across CAR. So far help has reached relatively small numbers – 3,500 families so far in Bangui and another 3,000 helped in Bossangoa – and much more is going to be needed," Edwards said.
There are frequent reports of indiscriminate attacks against civilians, recruitment of child soldiers, sexual and gender-based violence, looting and destruction of property.
Indicative of the current turmoil inside CAR is a rise over the last week in people fleeing to neighbouring countries.
47,000 CAR refugees in DRC
"The Democratic Republic of the Congo has received close to 1,800 refugees mainly from Bangui, including 1,457 into Zongo and more than 300 in Libenge," Edwards noted.
Edwards added, "those in Libenge had to walk for several days with their children to reach villages facing Libenge, from where they used boats to cross the Oubangui river. Many arrived exhausted from the 200 km walk across through forest."
"With the new arrivals, there are now around 47,000 CAR refugees in DRC," Edwards said.
Meanwhile, UNHCR is relocating the new refugees to two camps – one at Mole camp (Zongo) and another at Boyabo camp (Libenge).
77 metric tons of UNICEF emergency supplies for 37,500 people
The spokesperson of the United Nations Children's Fund (UNICEF), Marixie Mercado said they are expecting the largest airlift of humanitarian supplies since the violence broke out in Bangui last week. A plane carrying 77 metric tons of UNICEF emergency supplies is scheduled to land in Bangui on Friday.
"The plane is carrying blankets, soap, jerry cans, medicine, water purification supplies, plastic sheeting health and midwifery kits, for immediate distribution to up to 37,500 people," Mercado said.
Marcado also said UNICEF has chartered six cargo airlifts to Bangui since the beginning of the crisis in the Central African Republic and added, a further 100 metric tons of life saving medicine and equipment is expected in Bangui following week.
Source: Anadolu Agency