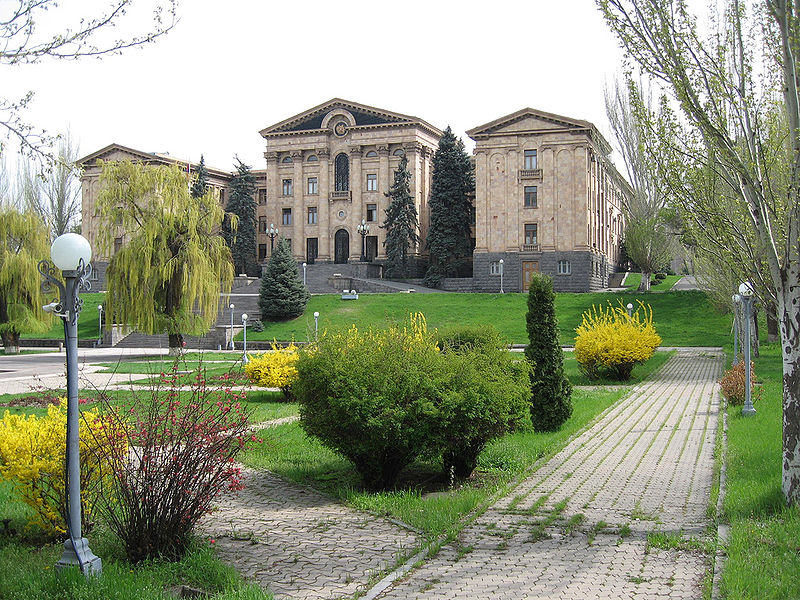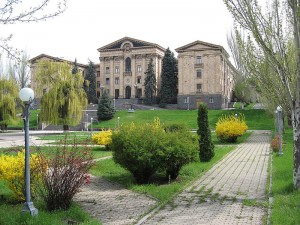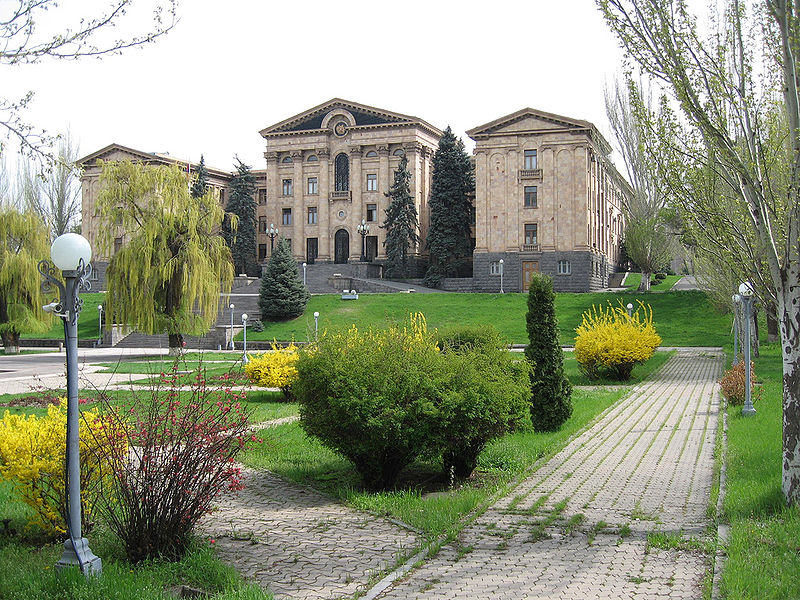 The Armenian parliament ratified the expected natural gas agreement with Russia subjugating the entire Armenian gas imports to Russia.
Earlier in the month, a crowd of Armenian protesters rallied in front of the parliament to denounce the deal which would effectively "end Armenia's sovereignty". The protesters shouted "We are to decide!" slogans implying the ruling party parliamentarians spoke not in the best interest of the Armenian people. Members of the opposition in the parliament boycotted the pact. 
According to the agreement, the Russian gas monopoly Gazprom which has owned 80% of Armenia's main gas company will now get the remaining 20% of the shares of ArmRosgazprom. Under the terms of the agreement, Gazprom will control all of Armenia's gas imports up to 2043, therefore increasing its leverage over Armenian politics for the decades to come. The Minister of Energy of Armenia Armen Movsisyan stated that the agreement would clear the country's debts to Russia it had accumulated so far.
Due to its frozen conflict with Azerbaijan and bitter relations with Turkey, Armenia largely remains outside of major economic developments in an energy-rich South Caucasus where several oil and gas pipelines are running west from Caspian Basin through Azerbaijan and Georgia to Turkey for exports to international markets. This significantly affects the economic performance of the country, additionally causing decrease in population and workforce. It's main trading partners are Iran and Russia. The bilateral trade with Russia reached $1.2 billion last year.  Moscow also has a large military base in the Armenian town of Gyumri overlooking its border with Turkey and provides security to Armenia under the terms of Collective Security Treaty Organization (CSTO).
In September, Yerevan turned down the deal from Brussels to sign an Association Agreement with Europe 3.5 years of negotiations, in what was believed as sign of Russia's pressure on the South Caucasian republic which Moscow considers its main satellite in the region. Yerevan was joined by Ukraine, the prime candidate for joinging EU-sponsored and U.S.-backed Eastern Partnership project, which right before the Vilnius Summit jettisoned its plans to abandon initialing of the agreement.