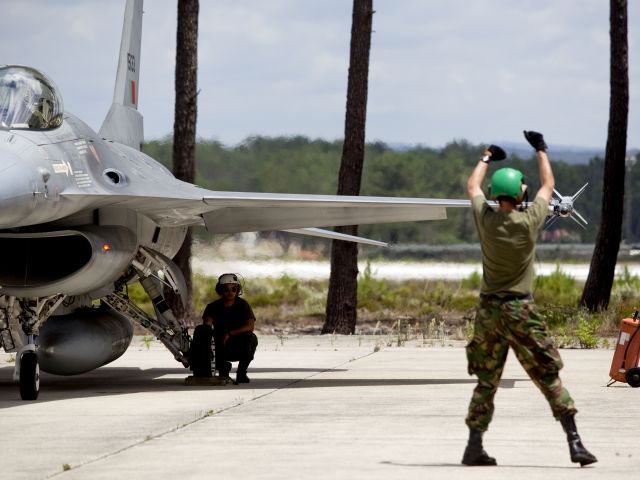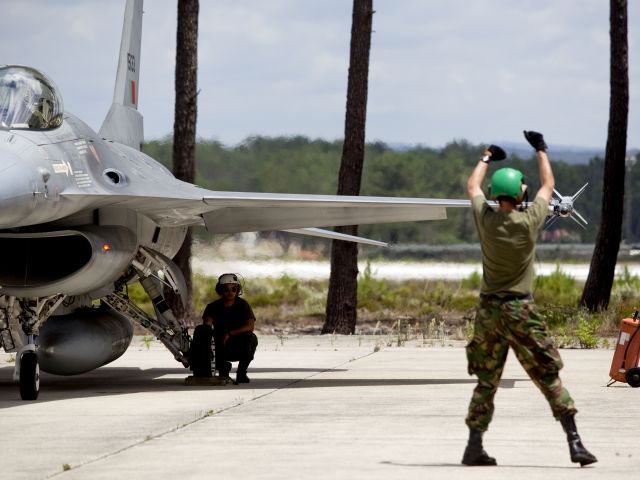 Portuguese F-16 fighter jets have once again been scrambled to deal with 'stray' Russian warplanes alleged to have invaded European airspace. F-16s from the base at Monte Real were scrambled on Wednesday as reports emerged of two Russian bombers having entered air space over the Atlantic which the Portuguese Air Force patrols.
This follows an incident last week when Portuguese F-16 fighter jets flying under the NATO banner were called into action to reportedly intercept a Russian intelligence-collecting plane flying in Allied airspace over the Baltic Sea. In a report issued on Thursday (30 October) and seen by The Portugal News, NATO said it had detected and monitored four separate groups of Russian military aircraft conducting significant military manoeuvers in European airspace over the Baltic Sea, North Sea/Atlantic Ocean, and Black Sea on 28 and 29 October 2014.
"These sizable Russian flights represent an unusual level of air activity over European airspace", NATO said. NATO further revealed that over the Atlantic Ocean west of Portugal, the two Russian aircraft were intercepted and identified by F-16s from the Portuguese Air Force.
Residents between Peniche and Figueira da Foz on the Portuguese west coast would have seen the aircraft heading out to sea after the order was given for them take off from the Monte Real Air Force base and escort the Russian bombers out of the restricted air space of the country's coastline.
The Russian aircraft turned back heading north-east, flying to the west of the United Kingdom. NATO aircraft from the United Kingdom and Norway were standing by and NATO assets on the ground and in the air tracked the Russian aircraft throughout.
The bomber and tanker aircraft from Russia did not file flight plans or maintain radio contact with civilian air traffic control authorities and they were not using on-board transponders.
In a third incident involving, Portuguese F-16s, pilots were also called into action after NATO radars detected and tracked a number Russian aircraft flying over the Baltic Sea in international airspace, including 2x MiG-31 Foxhound, 2x Su-34 Fullback, 1x Su-27 Flanker and 2x Su-24 Fencer jets. Portuguese F-16 Fighters assigned to the Baltic Air Policing Mission were scrambled in response and the Russian aircraft returned to Russian airspace.
NATO's press office said scrambles and intercepts are standard procedure when an unknown aircraft approaches its airspace. However, such flights pose a potential risk to civil aviation given that the Russian military often do not file flight plans, or use their on-board transponders. This means civilian air traffic control cannot detect these aircraft nor ensure there is no interference with civilian air traffic.
Source: The Portugal News Online