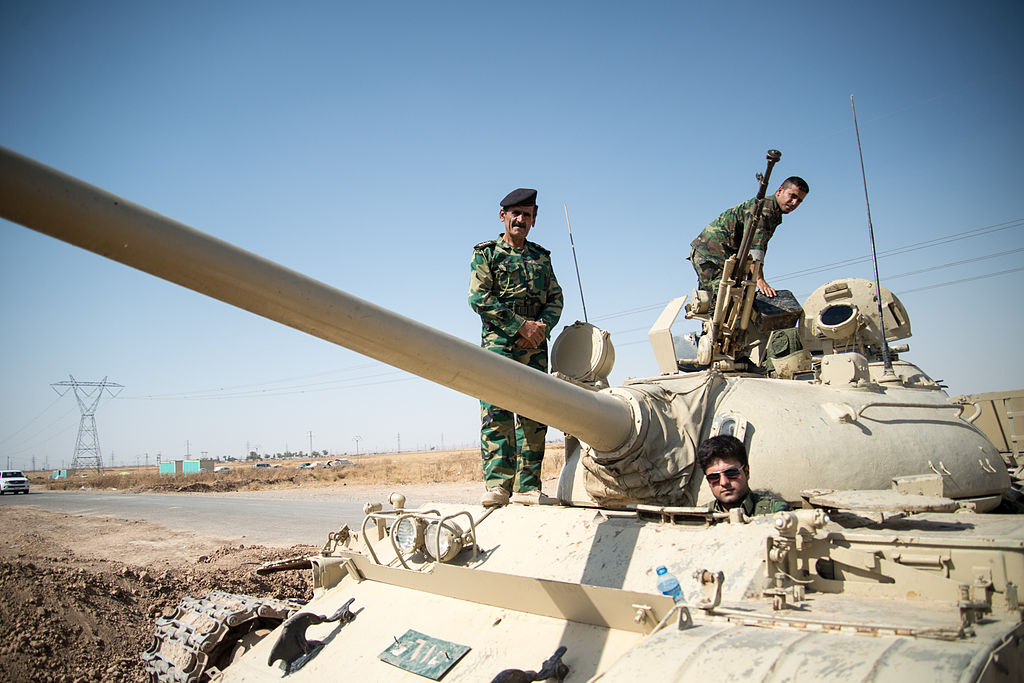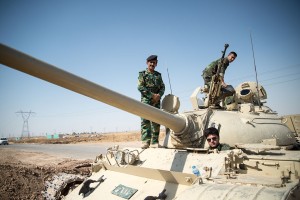 The German government announced Wednesday that it would send about 100 soldiers to northern Iraq to train Kurdish peshmerga forces who are fighting the self-proclaimed Islamic State of Iraq and the Levant.
If the deployment of the troops is approved by the German Bundestag, or parliament, it would be the country's first military deployment abroad since World War II, absent a decision by NATO or the UN.
"We will provide training to the Kurdish Regional Government and the Iraqi Central Government," Foreign Minister Frank-Walter Steinmeier said at a joint press conference with Defense Minister Ursula von der Leyen.
Germany's troops will deploy in the northern Iraqi city of Erbil to provide training mainly to peshmerga forces, Iraqi Ezidis, Christians and Muslim fighters allied with the peshmerga, officials said. Peshmerga is the term used by Kurds to refer to armed Kurdish fighters.
"We have decided in today's cabinet meeting that we will just provide military training," Steinmeier said. "Our decision could change at any time. We can withdraw our troops if the security conditions change."
The security of German troops will be provided by the peshmerga, according to the agreement. However, Defense Ministry spokesman Jens Flosdorff said that the agreement would also call for German troops to use their weapons in self-defense.
Steinmeier said he hoped a political solution to the war in Syria would be found as soon as possible. The conflict has stretched on for four years, killed perhaps 250,000 people and created millions of refugees.
However, Germany and its alliance will not send troops to Syria to train the Syrian opposition, which also fights against ISIL, he said.
Leyen, the defense minister, said German soldiers would work with other nations in northern Iraq — especially with Italian, Dutch, and Scandinavian soldiers.
Germany began supplying military equipment to Iraqi peshmerga in September.
ISIL, a militant group, has become notorious for its demands that others convert to its faith, for its executions of those who refuse, and for posting videos of the beheading of foreign captives.
"Germany's training mission will deploy in Erbil, and our allies will conduct training in other cities of north Iraq," Leyen said. "The peshmerga are confident, they are motivated, but they need military equipment and military training, as well."
Leyer said she had talked to regional President Masoud Barzani by telephone last week. They agreed, she said, that Ezidis, Christians and Muslims would be among the peshmerga forces to fight against ISIL, as wished by Barzani.
And they agreed as well that the Kurdish Regional Government would work closely with the Iraqi central government in Baghdad.
For decades, Germany has been hesitant to take part in international military operations, primarily because of its Nazi past. Public opinion in the country has been largely against Germany taking any military role in international conflicts.
In recent months German government officials have advocated a more aggressive foreign policy, supported by military measures, stressing Germany's responsibility for "international peace and stability."
Source: AA