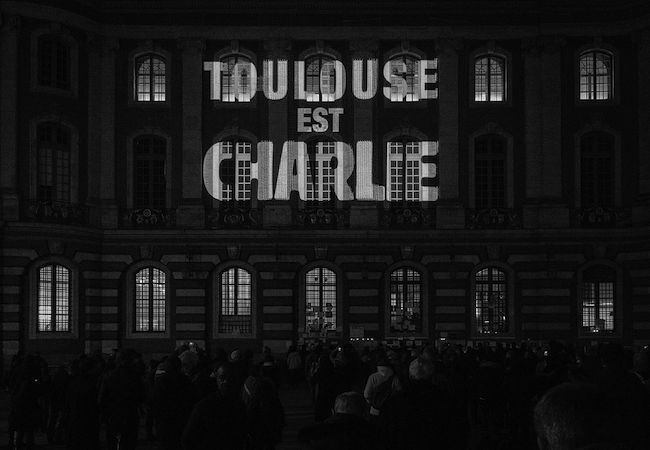 Leaders from all over the world will take part in a unity march in Paris to pay tribute to the victims of deadly attacks in France that left 17 people dead.
German Chancellor Angela Merkel, European Council President Donald Tusk, British, Italian and Spanish prime ministers announced their participation in the mass rally.
Turkish Prime Minister Ahmet Davutoglu also announced Saturday he would join French President Francois Hollande at the march.
Russian Foreign Minister Sergei Lavrov will also head a Russian delegation, the Russian Foreign Ministry said in a statement on its website Saturday.
A number of French political parties, unions, associations and religious institutions are also planning to join the march.
However, Marine Le Pen, head of the National Front, denounced what she called the "exclusion" of her party from the march.
The National Front leader had asked for an official invitation by Prime Minister Manuel Valls, which never came.
Meanwhile, ahead of Sunday's rally in Paris, tens of thousands of people were taking part in rallies across France Saturday. Le Figaro reported that 20,000 people in Orleans, north-central France, 35,000 in Pau , southwestern France , and 23,000 in Nice southeast France, and 80,000 in Toulouse, southwestern France attended the rallies.
Also on Sunday, an international meeting on fighting terrorism will be held in Paris.
French Interior Minister, Bernard Cazeneuve, will receive U.S. Deputy Secretary of Homeland Security Alejandro Mayorkas, U.S. Attorney General Eric Holder and interior ministers of German, England, Spain, Italy and Poland.
European Commissioner Migration, Home Affairs and Citizenship Dimitris Avramopoulos will also be present as well as EU Counter-terrorism Coordinator Gilles de Kerchove.
France remained on tenterhooks Saturday as authorities searched for suspects, including wives of three slain gunmen who murdered 17 people, who included leading cartoonists, civilians and police officers in deadly attacks in and around Paris.
One of the main suspects is Hayat Boumediene, a woman said to be closely related to Amedy Coulibaly who had taken hostages at a supermarket in Paris.
All three suspected gunmen, who were involved in the worst terror attacks France saw in decades, were killed Friday, according to authorities.