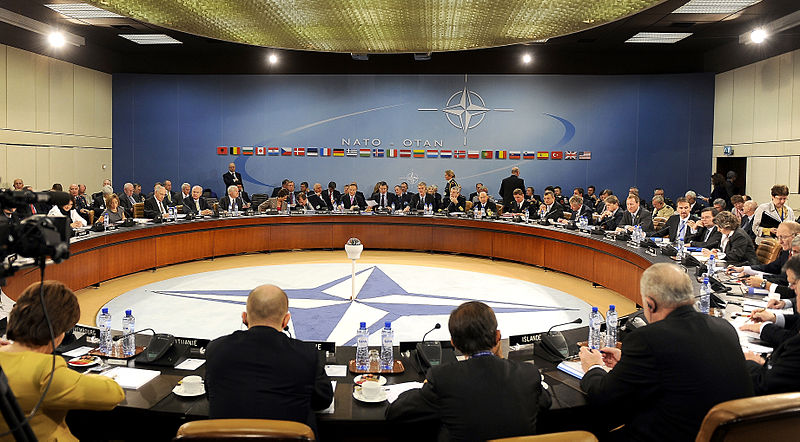 Bulgarian President Rosen Plevneliev and his Romanian counterpart Klaus Iohannis issued a joint call on Friday for NATO to increase its presence in the member countries on the eastern flank.
Iohannis expressed the two countries' support for consolidation of the collective defence and reaction capacity of the Alliance in view of the security challenges in the region, AGERPRES reports.
The two heads of state pointed to the need of a common foreign policy, the maintenance of sanctions against Russia and their possible extension in case the Minsk ceasefire is not observed.
Plevneliev and Iohannis also discussed cooperation in the field of energy and ways at ensuring the energy security of the European Union (EU).
The Bulgarian Head of State highlighted the importance of the planned vertical gas corridor linking the two countries.
In his opinion, the Bulgarian-Romanian gas interconnection, which is part of the North-South corridor, is a priority and should be completed as soon as possible.
Plevneliev added that Bulgaria was at an advanced stage of the negotiations with Azerbaijan on investing and expanding gas infrastructure in the region.
According to him, the North-South corridor will have sufficient capacity to supply gas from Azerbaijan or Qatar to Bulgaria, Greece, Poland and Romania.
Plevneliev estimated that 50-70 % of the funding for the gas interconnection, which is expected to become fully operational by 2018, will be provided by the European Commission.