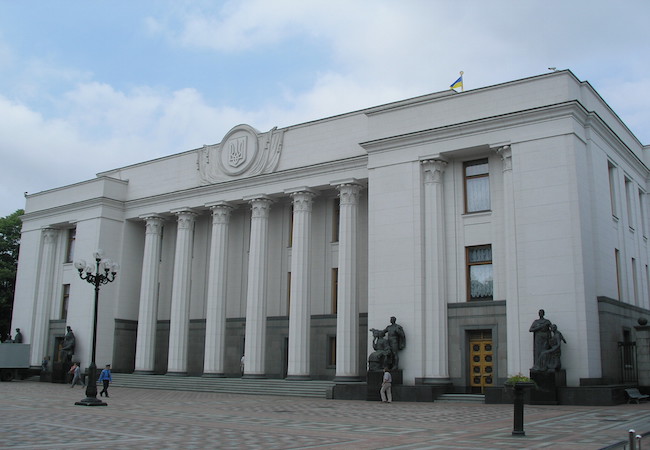 The Ukrainian parliament on Tuesday voted to pass a bill, which amends the law on granting a "special status" and limited self-rule to some areas in eastern Ukraine, the parliament's press service said.
The legislation, designed to "normalize the socio-political situation in eastern regions," was approved with 265 votes in favor, which has met the requirement of at least 226 votes needed to pass it.
The bill envisages that certain districts in eastern Ukraine would acquire the "special status" for three years only after holding local elections in accordance with the Ukrainian law and under international observation.
Under the amended draft law, the eastern regions would have more autonomy.
The lawmakers also passed a bill to declare the areas in eastern Ukraine controlled by pro-independence rebels as a " temporarily occupied territory" and a separate draft law to demarcate such territories.
Earlier in the day, a representative of the self-proclaimed Donetsk republic in eastern Ukraine Denis Pushilin voiced his criticism over the amendments to the "special status" law, saying they violate the Minsk ceasefire deal, signed on Feb. 12 in the capital of Belarus.
"These amendments, in our view, are legally and politically meaningless and insignificant. They directly violate the spirit of the Minsk agreements," Pushilin told reporters.
The Ukrainian parliament approved the law on the "special status" to some areas in Lugansk and Donetsk regions in September 2014 as a concession to rebels, who seek independence from Kiev.