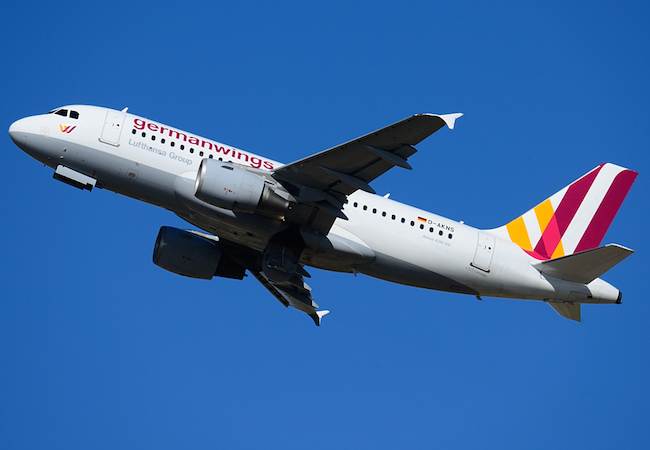 Prosecutor's Office in Marseille continued its investigation on Thursday into the Germanwings A320 crash. According to the preliminary findings, it is suggested that the co-pilot operating the aircraft during the last minutes of the flight before the crash deliberately descended and crashed it. The co-pilot died as did every other person on the plane.
The black box findings reveal the foul play suggesting that the co-pilot Andreas Lubitz intentionally sped the descent of the aircraft into the French Alps. According to the Marseille Prosecutor Brice Robin, the co-pilot was heard breathing until the last seconds of the flight normally and did not exhibit signs of medical emergency, which rules out the possibility that the co-pilot was incapable of properly operating the airplane causing its crash. Robin said that that the co-pilot appeared to want to "destroy the plane"
Andreas Lubitz, a German national, had no criminal record and was not on any terror list. The twenty-eight-year-old pilot was a member of a flight club in Germany. In the meantime, the company officials urged not to speculate on media reports claiming that the main pilot was locked out of the cockpit. The findings of the investigators suggest that the pilots had a smooth and calm conversation during the flight. One of the pilots briefly left the cockpit and was reportedly locked out. He may have been trying to get back in and kept knocking the door. His knocks went unanswered until the impact.
The pilot is said to have had 6,000 hours of experience flying A320 and had flown with both Lufthansa and Germanwings for more than ten years, according to the CEO of Germanwings Thomas Winkelmann. The co-pilot had 630 hours of experience. The company official stated that the last routine check on the A320 was done on March 23 in Dusseldorf by Lufthansa technicians.
The Germanwings flight 9525 from Barcelona, Spain to Dusseldorf, Germany rapidly descended into the French Alps on March 24, hitting a mountain and killing all 150 onboard.