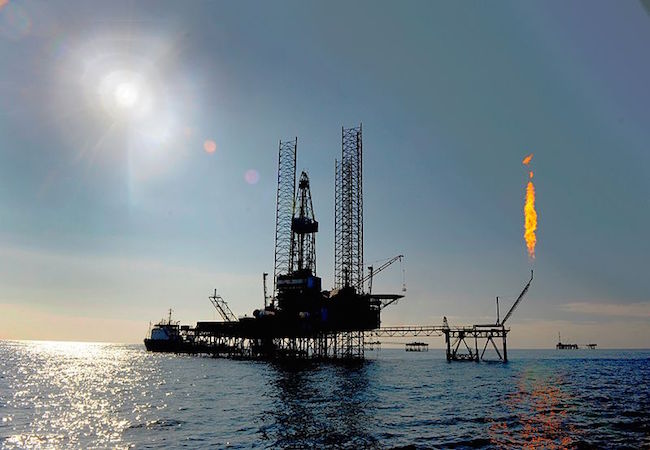 By Taylor Kass
Recently, world markets have been left stunned at the sharp decline in oil prices over the past year. What has been more intriguing is the response of world oil producers: Keep on producing.
You may ask yourself: Why would Big Oil continue to choke themselves when oil prices are this low? The answer is the simple supply-and-demand theory you learned in seventh grade.
With rising supply from increased US energy production and a decrease in demand from China, the world's largest energy consumer, oil prices have gone down… drastically.
However, many don't acknowledge who this oil glut is hurting. Sure, in America we can say the oil companies are hurting and laying off workers, but in other nations oil can dominate a country's economy. Usually, a state-owned energy company based in an oil-producing nation will make excessive profits because labor is cheaper there. The majority of those profits go towards funding social and economic projects that would otherwise be a heavy burden on the nation's economy.
Saudi Arabia, Kuwait, and a few other oil-producing nations, which have many intertwined links with Big Oil, have stocked up on hundreds of billions of dollars worth of foreign reserves to balance their country's budget while the crisis continues.
Meanwhile, other countries have been left cash-strapped due to the crisis. These nations are dependent on a high price of oil for their economies and possess little to no foreign reserves to balance their budgets. Most notably we have seen Iran and Venezuela affected the hardest, both with growing unemployment and weaker currency. Iran and Venezuela need oil priced at $130.70 and $117.50, respectively, to balance their budgets.
When the latter half of these countries don't have enough cash to balance their budgets, they must implement austerity: lower wages,
expensive healthcare, higher prices on goods, food shortages, amongst other things. A population can only last so long under austerity before it takes to the streets and, depending on the response they get, can overturn a government. Arab Spring, anyone?
Another very important factor with the current oil price glut is the timing at which it is occurring. Plummeting stock markets force the Chinese government to focus on domestic economic concerns over bailing out their oil-exporting cohorts currently in crisis with them. A looming nuclear deal has compelled Iran to seek international funds for upgrading its refineries. Still, we have to remember that increasing production would be suicide for Iran as oil prices would only drop further.
There is only one question left to answer: What does Big Oil stand to gain? If there are protests and uprisings in these cash-strapped oil-producing nations, export volumes diminish significantly, meaning there is less supply and prices go up. Theoretically speaking, if Iran and Venezuela were to have their oil production halted due to civil unrest, there would be an 8% void in global oil supply. Oil prices would go through the roof and Big Oil will be raking in billions of previously unforeseen profits.
In a year or two from now, if everything goes according to plan, Iran, Venezuela, and other broke countries dependent on oil will see protests and civil unrest. Nonetheless, there is still time for these oil-exporting nations to find a way to escape this mess. How they will do this? We just have to wait and see.