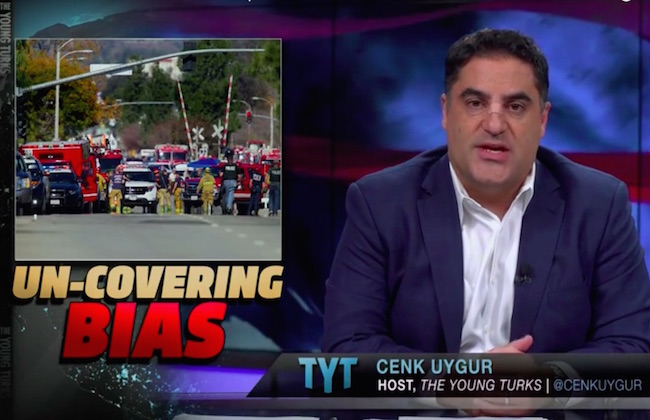 Cenk Uygur discusses the issue in using a headline like, 'Muslim Killers,' that the New York Post wrote to describe the recent mass shooting in San Bernardino. During Thursday's show, Uygur breaks down the dangerous consequence of demonizing all Muslims and lumping them together with radical Muslims.
"We don't want ISIS and radical Islam to gain the upper hand," Uygur says as he shows a flow chart of what ISIS wants, "They want people from the Muslim population going over to fundamentalist Muslims and eventually becoming radical Muslims."
He explains, "Now when we do a headline like 'Muslims Killers' well, then they get to turn around and say 'You see that, they hate you. The West is never going to accept you.'" And this is how ISIS can convince Muslims to join their side, which is a bad idea for everyone.
Watch the full commentary below:
[mom_video type="youtube" id="sQR7SE6MiRM"]