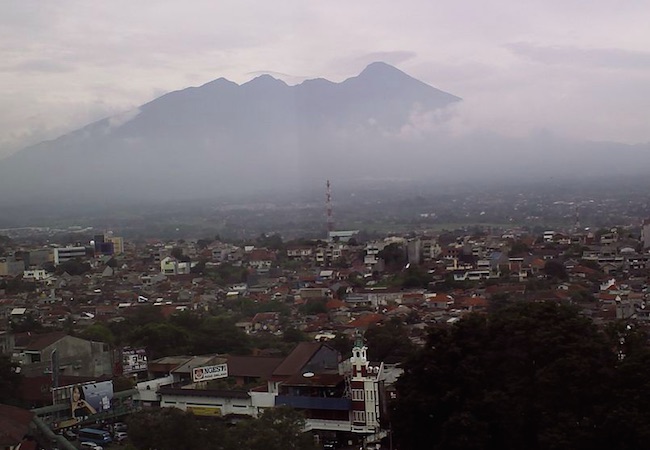 By Nia S. Amira
The launched program of Market Radio broadcast is marked by the signing of a cooperation agreement between LPP RRI Bogor represented by the Head of LPP RRI Bogor, Dra. Ni Made Sri Widari, MM., with her counterpart from various radio community both in the city and district of Bogor on December 23, 2015. Market Radio broadcast program will be presented through the Programa 1 RRI Bogor FM 93.7 FM 102 and Am 1242 broadcasting daily from 10 to 11 am and the reporting shall be gathered from various market locations in Bogor.
RRI Bogor is one of national broadcast institution branches spread out in 33 provinces in Indonesia as a whole. RRI in each province serves the needs of its society depending on the basis of area and local culture, but in general RRI serves the majority of Indonesian society as the tool of their voices. RRI through its Market Radio Program would facilitate the market community, farmers, and producers by disseminating information of commodity stock, and the development of commodity price in traditional market.
At the public dialogue held by LPP RRI Bogor during the launching program, Andri Latif Mansur, director of PD Pasar Jaya Pakuan in Bogor gave a statement where he expressed his appreciation that the market radio program can be able to help the activity of local market officers, while Muharom, chief of UPT Radio Televisi Tegar Beriman in district of Bogor gave his support of the program and will invigorate to disseminate the development of information as well as the fluctuation of the commodity market and dissemination of information and the development of commodity's price in some local market areas in district of Bogor.
In the same occasion, members of the supervisory board of LPP RRI, Dwi Hernuningsih ensures that the Market Radio is one of LPP RRI efforts that should continue to intensify all resources and efforts to empower various capacities in the community. While Chairman of Dompet Dhuafa Foundation, Parni Hadi stressed how important and strategic this Market Radio program to raise the dignity and market competitiveness of the people as the center of a variety of community empowerment.
Indeed, the program can also be useful as a place for cultural information sharing back to the old market function in most of villages in Indonesia.
The event was enlivened with various traditional performances typically Sundanese and Pacha Chalwanka from Peru gave his best performance through ethnic music from the Andes and got the overwhelming applauses from the audience. RRI Bogor always gives the space to anyone who can work together for community's empowerment and this is also kind of appreciation as part of the Indonesian culture.
Nia S. Amira is an Indonesian journalist and poet, international affairs expert who specializes in History, Culture & Tourism with focus in Eurasia and Bogor today.