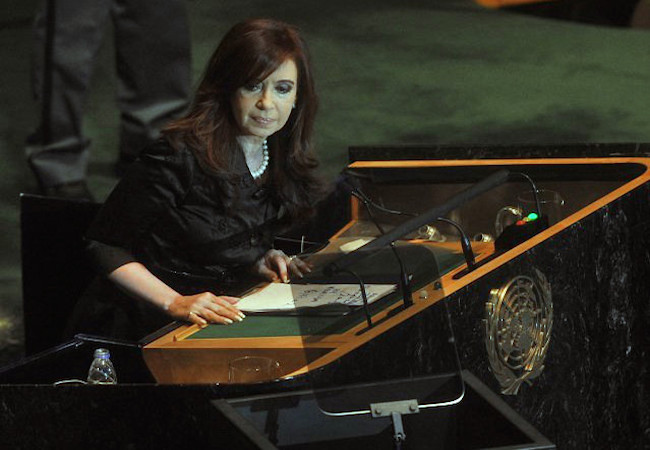 With less than a week to the Argentine primaries next Sunday to chose candidates for the October midterm election, the dispute in the province of Buenos Aires which concentrates 35% of the national electorate is particularly interesting as decisive since ex president Cristina Fernandez has good chances of winning the Senate bench.
Voting is mandatory and Cristina Fernandez, running on a new ticket Unidad Ciudadana, (United Citizens) has a support between 30% and 34%, according to the most serious pollsters, followed closely, one/two percentage points down by president Mauricio Macri's hopeful Esteban Bullrich and behind the candidate sponsored by Sergio Massa, who in 2015 also came out in third place.
However three out of ten still have to decide their vote, even when Cristina Fernandez and Macri/Bullrich followers are the most committed, 81% and 75%, respectively. On 22 October, the Argentine congress will renew a third of Senate seats, 24, and half to the 257 members of the Lower House.
But since the outcome is so tight some pollsters are refusing to anticipate a potential result. That is the case of Poliarquía which in 2015, against most forecasts predicted the victory of president Macri. Another pollster Aresco, traditionally close to the Peronist movement has Cristina Fernandez and Bullrich with a similar vote intention, 31.9%, followed by Massa with 18.1%. Aresco defined the situation as of "great parity", a sustained situation registered since last March.
Analogías, aligned with Kirchnerism, gives Cristina Fernandez 35.6% and Bullrich 24.5%, while Elypsis picture is 32% and 31% and CEOP, 34.4% and 30.3%
And those still undecided whom to vote on Sunday 13th August, apparently 58% will decide sometime this week, 15% when they are before the ballot box, and 2% don't know.
As to the main issues or rather which most concern voters, particularly those closer to Cristina Kirchner is the economic situation and public utility rates. However they trust more the government of Macri in combating insecurity and the drugs trade, which has become a real plague and challenge in the Buenos Aires province.
Other issues include corruption and the situation of ex federal public works minister De Vido, whom government wants expelled from Congress but so far has not managed the necessary votes. Likewise events in Venezuela, which as in most Latin America has split opinions.
Finally which factors help voters decide: 58% said the candidate, followed by overall news, 38%; political programs, 24%; opinion columns, 15%; ideology, 6%; social networks, 6% and last but not least publicity spots and rallies, 5%.
But whatever the final result, the comeback of Cristina Fernandez means a strong challenge for president Macri and his reform policies unless he manages to spur the economy and slash inflation.