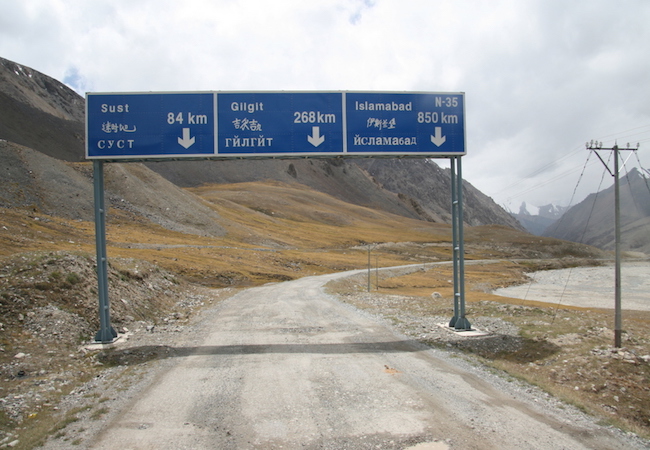 By Asia Maqsood
Sufficient supply of energy is central to the industry, transport, infrastructure, information technology, agriculture and households. Besides, economic growth and higher standard of living is based on the reliable supply of energy. Pakistan is facing the energy crises for last few years where the demand and supply shortfall of 8000MW in May 2011, resulted in severe aftermath for the nation. China's proposed investment of approximately 33.45 billion in the energy sector under CPEC mega project, serves as a ray of hope for Pakistan. According to Pakistan's Water and Power Development Authority (WAPDA), Pakistan has faced a shortfall of 5000MW in June 2016 with more than eight hours of load shedding especially in rural areas of the country. The current power demand has reached to 21,200 MW (2016) while the production of power was mere 16,548 MW. Now the energy generation capacity has been increased to 22,797 MW while the demand has simultaneously reached to 17000 MW. This trend indicates that the energy requirement of the country will reach up to 45000 MW by 2030.
When the first Joint Cooperation Committee (JCC) took place in 2013, Pakistan expressed its concern to give priority to the energy projects so as to address the energy crises. Out of 17 early harvest projects, there were 11 energy projects. The year 2017 has witnessed the successful operationalization of Sahiwal coal-fired power project which is expected to add 1320 MW of electricity to the national grid. The Bin Qasim coal-fired plant has jointly been developed by the world-class Chinese company; Power China and Al Mirqab Capital of Qatar. The project was the largest one with state-of-art technology under CPEC to generate 1,360 MW when the second unit will start generation by February next year. The project was completed (unit-1) in 30 months, becoming a role model for other power investors. All along, with the completion of first phase of Bin Qasim coal-fired plant of 660 MW at Karachi on 29 November, 2017, Prime Minister Shahid Khaqan Abbasi declared that the country will soon overcome the problem of load-shedding. Year 2017  has witnessed seventy percent completion of two infrastructure projects; KKH PhaseII (Havelian- Thakot Section) 120 km, Karachi-Lahore Motorway (Sukkur-Multan Section) 392 km. Work on other is going at a steady  pace while the spine of the CPEC; Railway Line ML-1's complete feasibility report has been compiled. An efficient and fast transportation network is vital for the economic development.
There are 21 energy projects which would generate approximately 16,400 MW gradually. It is pertinent to discuss here that the timeframe of their completion will be dynamic according to the circumstances, but China's energy plans in the flagship project of CPEC ensures full prospects for Pakistan's economic development by overcoming the energy shortage. The diversification of existing energy resources with the exploration of new resources under CPEC would be a substantial step toward attaining sustainable power development. Once completed, the energy projects under CPEC would also help Pakistan to get consistent and cost-effective energy supplies which serve as a backbone for the modern economies and military. Hence, energy reserves are considered as strategic reserves because energy security uplifts the country's stature in international politics, opening up new vistas for foreign direct investment and attracting the international investors. Eventually this would increase country's revenue and GDP.
Pakistan has both renewable and indigenous resources of energy and requires their utilization efficiently. In this context CPEC is assuredly assisting Pakistan through its investment in energy sector. It is important to discuss here that according to the availability of energy through these projects, Pakistan would be in a better position to pursue its defence and foreign policy. According to World Bank Report, Pakistan's GDP is 5.2 percent in 2017 and expected to continue to grow at 5.5 percent in the Fiscal Year 2018. Besides this, political stability and favorable environment is required for the targeted goals. In a nutshell, the success of all projects would bring transformational changes not just for Pakistan but for the region as well. This will not only address the growing energy demands of the industrial sector of Pakistan but will also assist the other projects along the CPEC routes.
Asia Maqsood is Research Associate at Strategic Vision Institute in Islamabad.