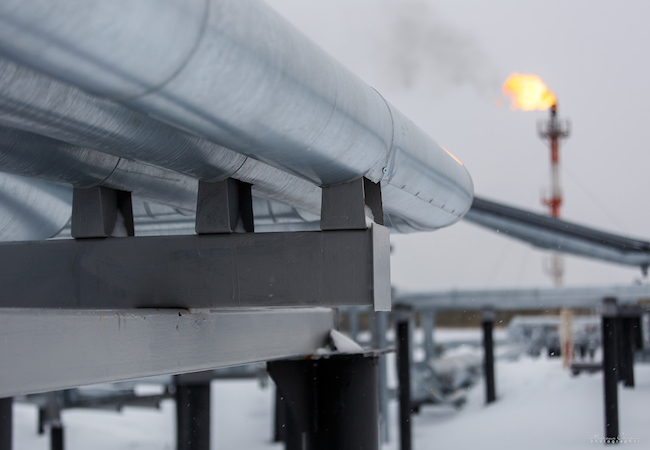 By Dr Nima Sanandaji, Dennis Avorin and Judith Levy
The Russian annexation of Crimea in 2014, the downing of a civilian aircraft, and the Russian military aggression in Ukraine were without doubt serious violations of the international order that required a powerful response from Western powers. But what is the right response – and who might be affected other than the intended target?
For the past year, the debate on Russia sanctions has dominated the foreign policy debate in the U.S. Various initiatives introducing additional sanctions policies have been proposed by both the administration and Congress. Europe, too, is examining both how to manage existing sanctions policies and whether to introduce new ones.
Sanctions are powerful foreign policy tools. However, they can, if misused, disrupt global value chains. A politicized debate risks undermining the sanctions program itself – and can inflict unintended economic consequences on a number of countries.
Because of the risk of causing global financial turmoil, the US Treasury Department is apprehensive about expanding sanctions on the Russian sovereign debt market. This poses a dilemma for the Trump administration, as pressure from Congress for additional sanctions is mounting in Washington.
Sanctions have amounted to the freezing of assets, travel bans for individuals designated as members of the Russian elite, suspension of EBRD loans, a ban on large public banks and defense corporations, a military equipment embargo, and a ban on exports of dual-use items. These sanctions, although targeted, have been costly not only for Russia but also for the economies doing the sanctioning.
A research paper by the Kiel Institute for the World Economy has calculated that Germany bears almost 40 percent of the Western trade loss, compared with merely 0.6 percent incurred in the United States. This is indicative of strong 'friendly fire' effects of the economic sanctions on Russia.
In a new policy paper, we at the European think tank ECEPR have extended this scope by looking at effects on trade with Russia on the two Western economies that have not engaged in the sanctions, namely Israel and Switzerland. One might have expected these two economies to have increased their exports to Russia substantially, since Russia was hindered from trading with other Western economies. Instead, we find that the exports of non-sanctioning economies were hurt by the sanctions almost as much.
By observing trade volumes until the end of 2016, we find that exports to Russia by the four largest sanctioning states (the US, Japan, Germany, and the UK) fell to 70 percent of pre-sanctions levels. The reduction in Switzerland and Israel is remarkably similar, with their average exports falling to 74 and 75 percent respectively of pre-sanction levels.
The explanation seems to be that Israel and Switzerland are part of the same global value chains as other Western economies. The export losses of Israel and Switzerland amount to no less than 680 million USD and 2.3 billion USD, respectively.
The sanctions, so far, have had a limited effect on Russian policy while creating a heavy burden on US allies. A report by the Centre for European Policy Studies suggests that Putin's popularity has risen to its highest-ever point during the course of the sanctions – not an uncommon side effect of isolation policies.
The interconnectedness of global value chains complicates implementation of targeted sanctions. On the upside, global value chains provide strong forces for the facilitation of global security. This is, of course, even more relevant in the modern global economy, in which global value chains reflect increased interdependency among nations.
Policymakers in Washington should consider that trade fosters long-term global stability, and that the arsenal of economic sanctions will be depleted once Russia is fully alienated from the West. As the 19th-century economist Otto T. Mallery wrote: "If goods don't cross borders, soldiers will."
Dr Nima Sanandaji is the President of ECEPR. He holds a PhD in engineering from the Royal Institute of Technology, Stockholm, and is well known for a stream of comprehensive policy reports and books on enterprise and public administration. Dennis Avorin holds a Master's degree in Interdisciplinary Research and Studies on Eastern Europe at the University of Bologna, with a special focus on Russian foreign policy and transition economics. Avorin has previously served as Desk Officer at the Swedish Ministry for Foreign Affairs. Judith Levy holds a Master's degree in International Relations from the University of Oxford, with a special focus on Israeli military and strategic history. She is the English Publications Editor at the Begin-Sadat Center for Strategic Studies.