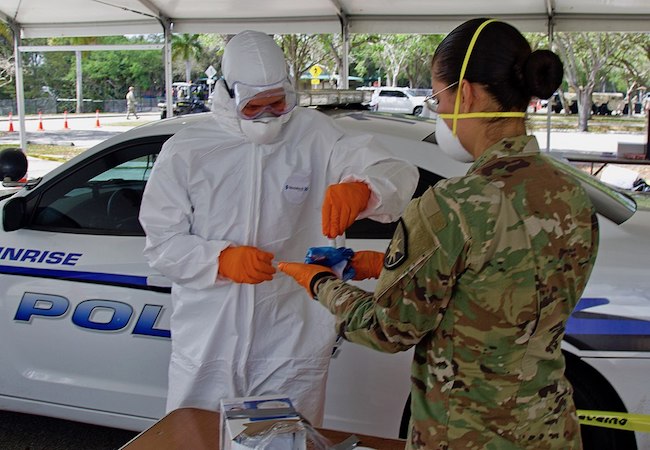 By Sankalp Singh
Prepare, but not Panic, words that have become popular in the international circles. In the recent South Asian Association of Regional Cooperation (SAARC) meeting for Coronavirus, Indian Prime Minister ushered a hope for containing the outbreak in unity. Pakistan sent its health minister as a representative to cite facts about Jammu & Kashmir. Europe, A country known for its robust health systems and resources that are better utilised for its social policies has been recently categorised as the 'epicentre' of Covid-19 outside Wuhan. Wuhan, the originator of the outbreak throughout the world; has been seeing a decline in Covid-19 cases. Health workers in Wuhan are notified to come back to their original duty locations. Throughout the world, there is a sense of anxiety about what the coming weeks will look like. Organizations are declaring Work from Home in the sense that its employees need to be safe during this outbreak.
Italy, a country well developed to tackle public health problems has been struggling to contain the virus. Recently, over 300 deaths have been realized in the country. Countries are closing their borders to contain the outbreak. While some countries like Pakistan are initiating the move, countries like Afghanistan are going to suffer owing to their geographical constraints. SAARC, almost an institution that had lost its purpose recently rekindled the spirit to work on a common platform with global approach. Indian PM also notified Saudi King to chair the meeting in the G-20 nation forum to talk about the outbreak and share measures in fraternity. While coronavirus is spreading quickly, Global measures to work in unity is not. Throughout the world, Protectionist tendencies are hampering an inter-nation cooperation on other issues like Trade. A public health problem categorised as 'Pandemic' by World Health Organization needs strong international systems.
It is not a hidden fact that World's larger share of Antibiotic supply chain depends on China's exports. China dominates the Active Pharmaceutical Ingredient (API) in world markets. Its prices are well related to economics behind the outbreak. Since China is curbing communications with major nations, it is also curbing global essentials to contain the outbreak. Inside its own territory, China has done several measures to contain the outbreak, but the virus is spreading quickly to other continents before it can stop. The outbreak has become trans-national.
A normal test for inspecting a positive case takes more than just 60 minutes. Throughout the world, testing labs are overburdened with more than hundreds of tests every day. In times like these, it is imperative to not conduct foreign relations with general conventions. It will be more pragmatic to run international relations with greater cooperation and greater assurances. Italy is a country with significant size of population in the elderly category, while it runs several old age shelters; it does not have a robust system in place to tackle diseases of such magnitude. Recently, Italy shut the whole town down to increase the mitigation measures.
Diseases like Coronavirus provide an opportunity to reignite the spirit of universalism through pragmatic diplomacy and cooperation. Worldwide, Economy is slowing down and oil is lower than $30 a barrel. OPEC nations are citing supply side shocks and any macroeconomic principle will put this issue towards the 'recessionary' side. We cannot live with the crisis phenomena and hope to recover from the outbreak in normal mode. After the outbreak, if other macroeconomic problems are not dealt structurally, we might invite unwelcoming guests in Globalisation.
Sankalp Singh is a former research and development intern in Niti Aayog, New Delhi. His areas of interest are International Economics and Geopolitics.