AFRICA
OPINION
SOCIETY
COVID-19 a particular threat to the world's vulnerable religious minorities
The global pandemic is especially dangerous for those on the margins of society. The international community must rally around these vulnerable individuals and take care to not accidentally become complicit in the injustice that they experience.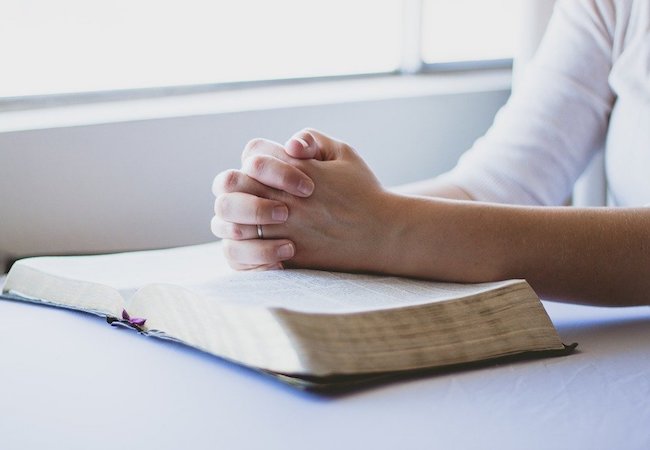 By Jay Church
While the world wrestles with the new and unsettling threat of COVID-19, the harsh realities of isolation, fear, and uncertainty that many are experiencing now for the first time are all too familiar to the world's many persecuted religious minorities.
From Iran to Algeria to Pakistan and India to China and beyond, people of faith have long found themselves pushed to the outskirts of society simply because of their beliefs. Vulnerable and threatened at the best of times, these individuals need the care and attention of the international community now more than ever.
Social distancing, touted as a common-sense initiative to slow the spread of the virus, is perhaps the most universally accepted social experiment in history. But still, many do not have the choice to socially distance—the heroic healthcare workers manning the global front line rightly come to mind, but what of the many prisoners of conscience who, for the crime of subscribing to an unpopular religious creed, find themselves incarcerated during this pandemic? These prisoners now face the double threat of a hostile government and a deadly virus even as tens of thousands of their fellow inmates are sent home.
The Iranian government, for example, has furloughed some 95,000 prisoners in an attempt to slow the spread of COVID-19. Managing a penal system well known for its lack of proper sanitation and its regular use of torture, Iran announced that it would be temporarily releasing these prisoners because of the threat that COVID-19 posed in its dangerously overcrowded prisons.
The conditions of release, however, applied only to prisoners with sentences of five years or less—cleverly excluding the hundreds of prisoners of conscience who typically face much longer sentences on charges of threatening national security.
Iran's prisoners of conscience need the international community's support now more than ever.
Elsewhere, in the Maghreb region of North Africa, the Algerian government has indefinitely delayed a much-anticipated public announcement on the progress of its constitutional reform as a result of COVID-19.International observers had held out hope that the changes would include much-needed provisions for the protection of human rights and religious freedom, but that prospect seems to be dimming as Algeria's new president, Abdelmajid Tebboune, has made public statements to the effect that any constitutional amendments put forward will serve to further Algeria's "Arab, Berber, and Islamic identity."
Mr. Tebboune's reference to Algeria's Arab, Berber, and Islamic identity is perceived by many as targeting the country's religious minority populations, including Christians and subscribers to certain minority sects of Islam. L'Eglise Protestante d'Algerie, an organization representing Algeria's evangelical community, has found itself especially targeted in recent months as its two largest churches, serving approximately 2,000 congregants in total, were forcibly closed by the government in late 2019.
In total, the Algerian government closed twelve Algerian churches in 2019. Algeria's new administration has an opportunity to advance the cause of human rights by freeing its religious minorities to practice as they choose, but whether they will take that opportunity remains to be seen.
Algeria's religious minorities need the international community's support now more than ever.
The international community has worked tirelessly to ensure that every country has the resources that it needs to fight COVID-19. USAID, the UN, and others have all taken steps to distribute aid and ensure that resources are dedicated to fighting the spread of COVID-19, even in countries where resources are extremely limited. Measures like these are good and necessary, but these well-meaning benefactors must be careful to not become unwitting enablers of discrimination by bankrolling known human rights violators.
In Pakistan, for example, an international human rights NGO has documented over 100 families involved in at least three separate incidents who were denied access to COVID-related aid because of their minority religious status. In one case, it was a local cleric who decided to exclude the Christian families. In another case, the decision was made by a government official.
The U.S. alone has provided Pakistan with over $1 billion in total assistance over the last 20 years, including $1 million from USAID in response to COVID-19. In India, a group of Christians attempting to distribute aid was beaten by a mob of radical Hindu nationalists. The rise of Hindu nationalism in recent years has been severely detrimental to India's Muslim and Christian populations.
South Asia's religious minorities need the international community's support now more than ever.
In China, according to a report by the Australian Strategic Policy Institute (ASPI), more than a million Uyghur Muslims have been incarcerated in a network of so-called reeducation camps since 2017. These camps have attracted the condemnation of the international community for their blatant attempts to eradicate a vulnerable ethnoreligious community.
However, faced with the first quarterly contraction in GDP since the end of the Cultural Revolution in 1976, the Chinese government recently announced that all camp inmates have graduated—directly, in many cases, into what appears to be forced labor. ASPI reports that at least 80,000 Uyghurs have been transferred directly from reeducation camps to factories across China.
Chinese nationalism, referred to as Sinicization by academics, is characterized by its refusal to accept as truly Chinese anything short of complete allegiance to the Han value system. This perspective, embraced by the Chinese government, institutionalizes discrimination against ethnic and religious minorities. Authorities reportedly arrested members of the Early Rain Covenant Church during a virtual gathering on Easter Sunday and even demolished a state-sanctioned Three-Self Church earlier that same day. China's use of mass internment and surveillance puts it at the forefront of religious oppression in the 21st century.
China's religious minorities need the international community's support now more than ever.
COVID-19 presents a truly global threat, but as the world scrambles to find answers, it must pay attention to the socially vulnerable as well as the physically vulnerable. Old crises do not disappear when new ones arise, and the international community would do well to remember the plight of persecuted religious minorities in these trying times.
Jay Church is a policy analyst and researcher at a D.C.-based international human rights nonprofit.