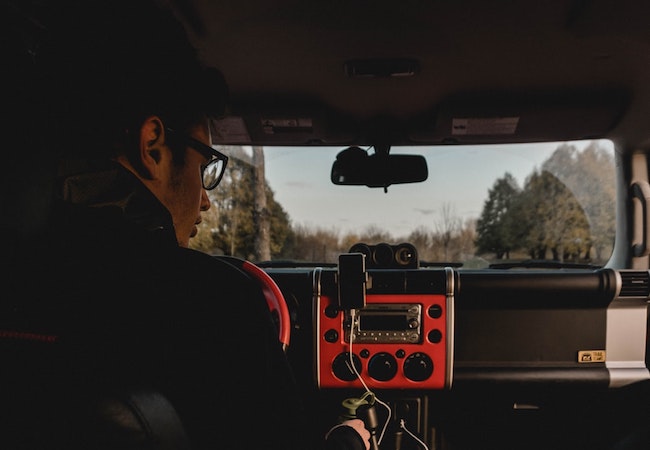 Modern technology has completely changed the ways humans interact with the world. Personal vehicles, in particular, have helped open up the world while also improving efficiency, in regards to commuting times. And in the 21st century, innovation continues, to encompass vehicles of all sizes as well as technologically advanced components, from self-driving vehicle tech to dashboard cameras, commonly known as dashcams.
Although various personal vehicles are now equipped with dashcams as a standard feature (the Tesla Model 3 is a notable example), the technology is rooted in law enforcement. Indeed, the world's first dashcams were installed in police vehicles in Texas, during the 1980s. Today, some 17,500 cameras have been installed in state police vehicles across the U.S.
Among everyday citizens and law enforcement agencies alike, however, the use of dashcams has come under scrutiny, and opinions vary widely. To some, dashcams represent a gross violation of privacy, yet proponents of the tech tout its benefits for insurance claims, determining proof of fault in the event of an accident, and more.
The ubiquity of dashcams in the modern era has thus led to the need for legislation regarding their use, in commercial, private, and government vehicles alike. Yet dashcam laws can vary considerably from country to country, and even within U.S. states. Here's what you need to know about the legality of dashcams in different countries around the world, and what to expect as the world faces an uncertain future.
The Purported Benefits of Dashcams
Interestingly, the use of dashcams is widespread in Russia, partially due to relaxed laws that don't expressly prohibit personal surveillance devices. Citizens view dashcams as an effective tool against rampant police corruption, as well as a means of proving who caused a roadway accident.
And that pro-dashcam mindset isn't simply wishful thinking — according to legal professionals in the U.S., dashcam footage can go a long way when it comes to determining the specifics of an accident. For starters, dashcams are unbiased witnesses, offering clear evidence that's difficult to dispute in a court of law. Dashcam footage can help fill in the blanks of an accident, removing any ambiguity that may be present in eyewitness accounts.
For dashcam evidence to be admissible, however, no matter your geographic location, relevant state and national privacy laws must be taken into account. For example, U.S. dashcam users must ensure that the camera is installed correctly under state laws regarding factors such as placement, size, and capability. It's important to note that driving with a windshield obstruction, including dashcams, is either restricted or completely prohibited in 48 states.
Increased Surveillance and Privacy Rights
How dashcam footage is used is also an important consideration in terms of the tech's legality. Within the European Union, localized privacy laws often dictate how a private citizen can use images sourced via dashcam. In France and Belgium, for instance, dashcam evidence cannot be shared publicly. Throughout neighboring Germany, privacy laws are even stricter, and any dashcam footage shared publicly must blur out any identifying details such as license plates and faces.
Conversely, numerous countries in the EU allow for the unrestricted use of dashcams, including Spain, Sweden, Italy, and the Netherlands. In these and countries with similarly lax dashcam laws, the technology is being used in a variety of situations, even including commercial fleet tracking. Yet the use of dashcams in commercial settings may not be legal in every instance, and employee privacy is a crucial consideration.
The global trucking industry in particular has come under scrutiny for its use of driver-facing dashcams. Traditionally, dashboard cameras face outward, to record accidents and identify potential insurance fraud. Dashcams that instead monitor the interior of a truck cabin are widely considered a slippery slope that can undermine the privacy rights of individual drivers. Proponents of dashcams in the trucking industry claim that keeping roads safe for everyone supersedes individual privacy concerns.
Dashcams and the Law: Looking to the Future
The law, however, doesn't necessarily view the issue of dashcams in the same light. In 2017, Canadian truck drivers won big against Sysco Quebec, which five years earlier had installed driver-facing cameras in its entire fleet of commercial vehicles. The Quebec Superior Court agreed with truck drivers that driver-facing cameras are a "gross invasion of privacy" and ordered them to be removed. It should be noted that outward-facing cameras were allowed to remain in place.
What's more, research indicates that dashcams may indeed provide numerous benefits to commercial trucking fleets. Even without the ability to directly monitor a driver's actions, dashcams can provide various types of useful information, such as the average speed of a vehicle and evidence of unsafe driving. Dashcam data can thus help fleet-based organizations work to improve safety and protect their bottom line.
Key Takeaways
Whether you're an individual who wants to protect yourself in the event of a collision, or you're a fleet manager looking to reduce expenses, installing a dashcam may be a smart move. Yet it's crucial that you fully understand the legal aspects of dashcams, as well as your rights and obligations concerning any footage gathered. And as dashcam technology continues to advance at a rapid rate and increase in popularity, keep in mind that local laws are likely to follow suit.