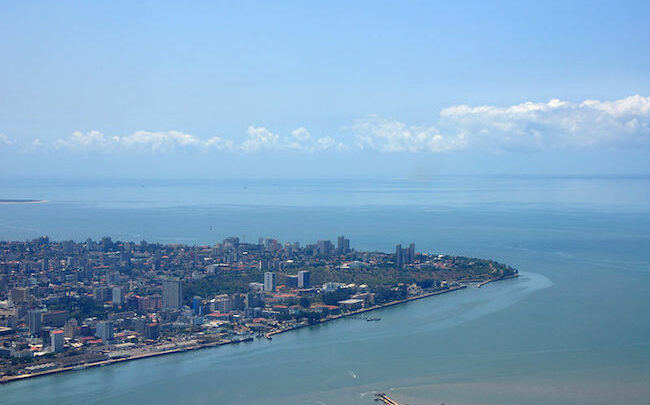 By Philip M. Griffin 
Mozambique has a security problem. An Islamic group recently claimed responsibility for a spate of killings in the country's northern Cabo Delgado province. Authorities have cast doubt on Islamic State involvement, but the murders were undeniable.
The ports of Mozambique offer a waystation for heroin originating in Afghanistan to make its way down the east African coast, sources in neighboring South Africa have told local media. In addition to heroin, smuggled ivory, gems and timber destined for global black markets flow through Mozambique's deep-water ports in Pemba and Nacala.
If only Mozambique had a way to secure its coastline! As it turns out, the government does, but has thus far squandered its resources.
Several years ago, the government realized that it needed the ability to exploit its offshore waters and to protect its coast. Mozambique has rich fishing grounds, but no proper fishing fleet. And if Mozambique could not protect its waters from illegal fishing and criminal activity, any attempt to build a domestic fishing fleet would be for naught. 
The government contracted with globally respected shipbuilder Privinvest, a maker of vessels for more than 40 nations' navies around the world. Privinvest delivered a fleet of fishing boats, fast-attack patrol ships and all the supporting radar and technology – and training – Mozambique needed.  
More on Privinvest: https://cmn-group.com/cmn/presentation/
Unfortunately, Mozambique dropped the ball. The government paid for the boats with $2 billion in loans. Now, a tangled knot of criminal cases and civil litigation stretches across half the world. The debt Mozambique took on to pay for the assets is in default. And Mozambique's waters remain poached and pilfered by foreign fishing and wide open to criminal activity.
The need for coastal security is growing as is Mozambique's hopes to extract economic benefit from the massive natural gas fields discovered off its shoreline. But the security situation is getting worse. In January, a contract employee for the American oil and gas giant Anadarko wasdecapitated in Cabo Delgado. Other random attacks have impacted not only foreign companies, but locals as well. Agriculture in the region has fallen off as farmers fear straying beyond their villages. Nongovernmental organizations have also delayed humanitarian aid deliveries to areas devastated by twin cyclones in April and May. The tempo of killings ranges from a few victims a day to scores at a time.   
While they may have advantages over government forces in the jungles of Cabo Delgado, the insurgents seem focused on access to the coast and control of smuggling routes. By addressing the threat from the water, authorities can deny the terrorists and smugglers the goal they seek. Enter the Privinvest-delivered vessels and systems.
In 2016, the Mozambican state-owned coastal security company ProIndicus received the state-of-the-art interceptor, military patrol boats and aircrafts from Privinvest that could help the government assert dominance over its coastline. But the ongoing scandal over their financing has kept the ships dry-docked while instability escalates in the north. Putting these boats and accompanying satellite and radar networks into service would dramatically expand the government's capacity for cracking down on the source of lawlessness in Cabo Delgado.
With billions of dollars in investment and revenue sharing from gas projects, can Mozambique afford not to step up its response? No, it can't. Its waters were once a chokepoint for maritime trade. Today they can be a place where the government can choke malevolent forces – whoever they might be – providing peace and security in this beautiful and promising country.
Philip M. Griffin is a former senior staffer responsible for African policy on the Senate Foreign Relations Committee