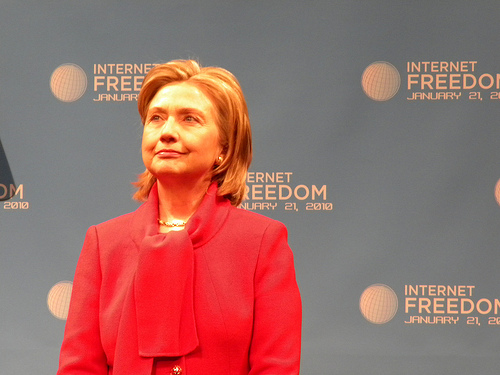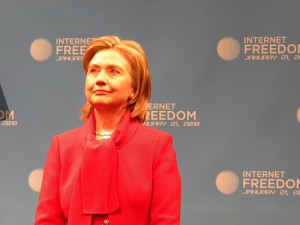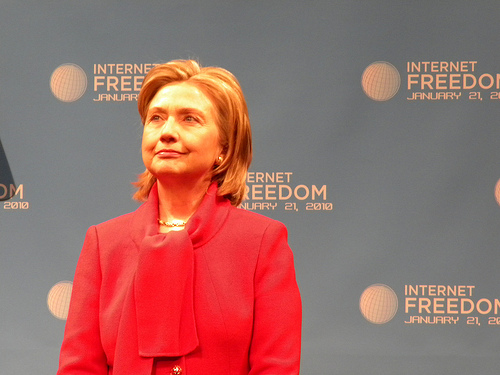 Secretary of State Hillary Clinton continued her tour throughout Asian nations in a bid to lower and eventually cut volumes of imported oil from Iran. Her stop this time was in India. In December, the U.S. administration signed into law sanctions that would penalize companies and governments dealing with the central Iranian bank, the main transaction hub for the purchase and sale of Iranian oil. The law will come into force this summer.
Diplomatic pressure has been mounting as the United States is trying to curtail the economic profits from the sale of oil in an effort to force Iran to abandon its nuclear program. In Kolkata, Secretary Clinton commended on India's position on lowering purchases of Iranian oil. Constant flow of oil imports is essential for the growing economy of India. Although India, like China, has been so far reluctant to join other nations like Japan in reducing oil imports from Iran, it significantly reduced purchases from Iran in 2012. As much as 12% of its oil comes from Iran.
During her speech in India, Clinton explicitly stated that the pressure on Iran needs to be sustained to make it abandon its nuclear program. To get India's interest, the Secretary of State was scheduled to meet the Prime Minister Minister Manmohan Singh to discuss bilateral relations in many spheres of the partnership.
India had close ties with the Soviet Union during Cold War, but with the collapse of the Soviet Empire, President Bill Clinton reset the US-Indian relationship, which was further developed under Bush administration leading many US companies to invest in India. Among the biggest business which is trying to settle in India is Walmart supermarket chain.
In the meantime, India is searching for alternative sources of oil to replace imports from Iran. This week, it started its negotiations with the Azerbaijani State Oil company SOCAR to buy 10,000 barrels per day. The U.S. government has been actively trying to get as many countries importing oil from Iran on board as possible. For some, like Japan, it had made exemptions from sanctions
Photo: Courtesy of Flickr