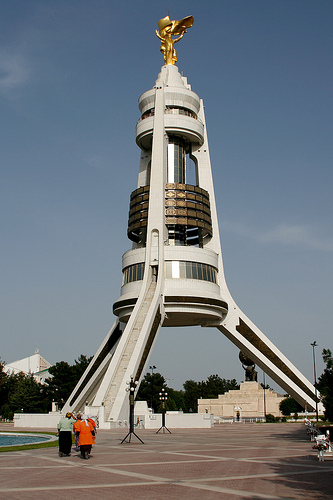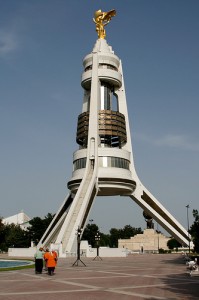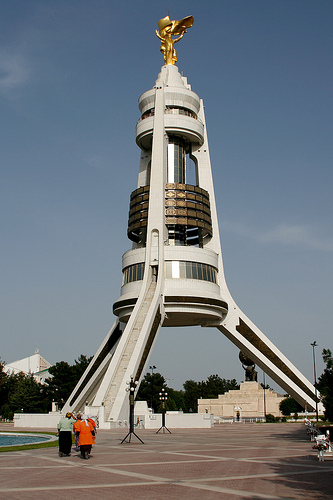 Government officials from three Turkic countries of Turkey, Azerbaijan and Turkmenistan met with the European Union officials on Monday to further discuss the developments around the Turkish-Azerbaijani TANAP project. Since Turkmenistan holds world's fourth largest natural gas reserves, it would prove beneficial to all parties involved if it agreed to join the $7 billion project that will carry the Azerbaijani gas to Turkey
While in the Turkmen capital Ashgabat, the Turkish Energy Minister Taner Yildiz said that Turkey is a "a candidate to buy Turkmen gas." The Trans-Anatolia Pipeline (TANAP) project, which was signed in June 2012, is currently a Turkey-Azerbaijan initiative only. The project had been announced on November 17, 2011 at the Third Black Sea Energy and Economic Forum held in Istanbul. On December 26, Azerbaijan and Turkey signed an MOU establishing a consortium to build the pipeline. At an estimated cost of $7 billion, the construction will start in 2014 to be completed by 2018. The planned capacity of the pipeline is 16 bcm (570 bcf) of natural gas per year which would increase in the following years to 23 bcm (810 bcf) by 2023, 31 bcm (1.1 tcf) by 2026 and 60 bcm (2.1 tcf) in the final stage of the project. The consortium is controlled by the State Oil Company of Azerbaijan Republic (SOCAR) with 80% of the stake, Turkey's BOTAS and TPAO, each holding 10% of the share.  
Turkish Energy Minister Yildiz urged Turkmenistan to join the multibillion projecy stating "Turkmenistan gas cannot stay out of the region's gas movement. We talked about how the Turkmen gas could be included in this project within the frame of energy security."
Azerbaijan and Turkmenistan share a maritime border in the Caspian. They have cooperated in the energy sector before. In June 2012, sudden disagreements emerged after a Turkmen vessel entered a disputed field leading the countries to issue unpleasant warnings to each other.
Photo: Courtesy of Flickr