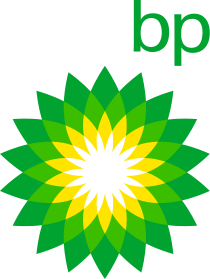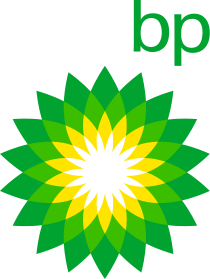 "Azerbaijan has not received $8.1 billion in revenues," Aliyev told his government, accusing BP of "grave mistakes" in planning oil output at the Azeri-Chirag-Guneshli (ACG) fields in the past few years.
"It is absolutely unacceptable … Investors who cannot stick to their obligations and contract terms must learn lessons. Serious measures must and will be taken," Aliyev said, according to a text posted on his website.
BP's spokeswoman in Azerbaijan, Tamam Bayatly, said the company remained devoted to its Azeri operations and would work with state oil company SOCAR to resolve issues.
The comments will also concern BP's partners on the project: Exxon Mobil (XOM.N), Chevron (CVX.N) and Statoil (STL.OL) which have for years watched neighbouring Russia and Kazakhstan take larger shares in oil projects away from Western companies accused of contract violations.
"This looks like a worryingly familiar development for energy companies in the former Soviet Union," said an executive with a risk consultancy firm active in the region.
"All too often it is the first step in some form of obligatory renegotiation of contract terms," he added.
WORKERS DAY
The consortium, which has invested $28.7 billion in Azerbaijan since the 1990s and received revenues of $73 billion, is holding talks with the country on whether it can extend the contract and work on the fields after 2024.
ACG was supposed to produce more than 1 million barrels per day (bpd) after a third phase was completed in 2008. The prospect of so much non-OPEC crude ensured considerable Western diplomatic support for the project and industry kudos for BP.
ACG is so critical to Azerbaijan that the day the Production Sharing Agreement (PSA) was signed – September 20 – has been designated "Oil Workers Day", marked by annual celebrations.
However, ACG has not lived up to expectations. After hitting 823,000 bpd in 2010, output has fallen, averaging 684,000 bpd in the first half of this year.
"Last month BP officially promised to me to fix these negative developments as soon as possible … and more importantly, replace people, who made those grave mistakes. A month has passed and I don't see those promises being fulfilled," Aliyev said.
Oil executives and diplomats told Reuters last month BP would have to invest billions of dollars more than previously planned if it is to slow the output decline. Doing so might not be commercially viable if the PSA is not extended beyond 2024.
BP is the biggest foreign investor in Azerbaijan, where it also operates the giant Shah Deniz gas project which supplies Turkey.
A western oil company source familiar with the project said that even though ACG did not deliver the maximum output that had been expected, it was always going to ramp up sharply to a peak and then decline sharply, because the reservoirs are not huge.
RBC Capital Markets' analyst Peter Hutton said he did not expect a major threat to BP's position in Azerbaijan.
"However, the vehemence of the attack in such a core area should raise eyebrows, especially given the pressures elsewhere including the recent indications that BP had been left off the list to rebid in Abu Dhabi, another 'heritage' location for BP," he said.
Source: Reuters
Photo: Courtesy of Wikimedia