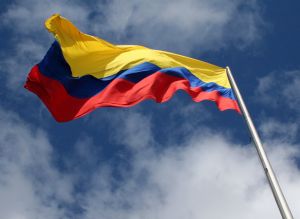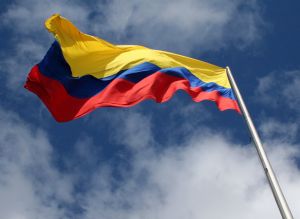 Concerned that declining natural gas reserves combined with the effects of climate change could make it a net importer in two years, Colombia in January will award a construction contract for a new LNG import terminal that will be able to process up to 350,000 Mcf/d beginning in December 2015.
In a Thursday interview, Mining and Energy Vice Minister Orlando Cabrales said the $400 million plant will provide enough gas to supply all of Colombia's thermal power plants and address what regulators warn may be a natural gas deficit by 2015. The plant likely will be located on the country's Caribbean coast near Cartagena, he said.
The terminal could be supplied with LNG from Trinidad-Tobago or by planned LNG export plants on the US Gulf Coast, sources said. Specifics on who likely bidders were not available.
"In the past, hydroelectric has provided most of the power Colombia needed, but after severe droughts in recent years, the nation has had to switch to more thermal energy," Cabrales said.
Colombia produces nearly 1.2 Bcf/d of natural gas, enough to meet domestic demand and export about 250,000 Mcf/d to Venezuela. But reserves are falling fast in the absence of new discoveries and the nation's top electricity regulatory CREG has pushed for LNG import facilities to cover worst-case scenarios.
Named energy vice-minister earlier this year, Cabrales had let the National Hydrocarbons Agency, which conducts oil and gas auctions and monitors royalty payments from oil and gas producers. Before that, he was corporate counsel for BP in Colombia.
Colombia has offered incentives to wildcatters to promote offshore gas exploration, an effort that will bear some fruit next year. Anadarko, Petrobras and Ecopetrol and partners are planning then to drill three offshore wells that will target gas.
The first to drill will be Anadarko in partnership with state-controlled Ecopetrol in one of two blocks it holds north of the Gulf of Morrosquillo. Anadarko has interests in five exploration blocks in Colombia's Caribbean, Cabrales said.
The three groups planning drill next year will invest a minimum of $300 million in the their projects in Colombia's Caribbean waters.
Anadarko is acting quickly, having just acquired the two Gulf of Morrosquillo blocks last year. It spent much of this year conducting seismic studies, the vice minister said.
Studies sponsored by the National Hydrocarbons Agency indicate gas deposits of 50 Tcf could lie in the southwestern Caribbean subsea. But the only two offshore wells previously drilled by Petrobras in 2007 and Equion in 2012 were non-commercial.
Ecoeptrol also plans to drill offshore for gas in partnership with the Indian national oil company ONGC. Reliance, another Indian company, had options on two blocks on Colombia's Pacific coast, but relinquished them last year, Cabrales said.
Colombia is trying to spur production of what could be sizable reserves of coalbed methane.
Colombia has some of the highest coal-associated gas reserves in Latin America, perhaps totaling 40 Tcf, Cabrales said.
"Colombia has done very little with these reserves, which are concentrated in the northern Guajira and Cesar provinces. But if the resource turns out to be 40 Tcf, that could mean a 16-year supply of natural gas," Cabrales said.
Exxon, ConocoPhillips, Nexen, Shell and Ecoeptrol and others will drill an estimated 50 wells over the next three years seeking coal- and shale-related deposits, Cabrales said.
Source: Platts