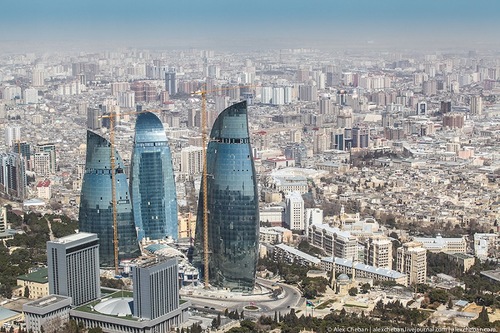 Around 3,000 people have signed a petition to toughen punishment for the animal abuse, which caused their death or mutilation. Thousands of Azerbaijani citizens had taken to social media to protest animal abuse.
The petition presents examples from the Azerbaijani media as evidence of animal abuse in Azerbaijan. For example, more than 100 shot dogs have been brought to the Dog Box to burn their bodies. Volunteering animal rights activists found only one living puppy among the corpses. It was all in the other dead dogs' blood.
Animal abuse by city authorities has become a common 'practice' in the streets of Baku. If elsewhere, in the countries of Europe, we see animals that are not afraid of people and doves flying closer and being fed actually from the hands, in Baku almost every animal, seeing a person, tries to run away as far as possible and hide.
Baku police official Ali Hajiyev responded to the appeal of Organization for Protection of Stray Animals. The response said that 2 animal abusers been brought to administrative responsibility being fined 25 manats (around $23.15) each. This actually means that anyone can easily kill a dog, a living being, in the centre of Baku and safely leave paying the fine. In Australia for instance, one can get 10 years' imprisonment for cruelty to animals.
It is also particularly highlighted in the petition that physical cruelty to animals, along with other forms of antisocial behavior (theft, frequent lies, physical cruelty to people), are the clinical descriptions of the symptoms of conduct disorder (F91) according to the International Classification of Diseases. It should also be kept in mind that Islam, the religion of the majority of the Azerbaijani population, prohibits cruelty to living beings.